The worst thing about traveling by motorhome leads us to a completely absurd conclusion:
The best way to travel is by motorhome!
And so, what disadvantages and advantages does traveling by motorhome have?
The 6 reasons to hate her ... or love her ...
1More work
Maybe you are a fan of traveling by motorhome but the truth is that it is not all rosy. A motorhome is hard work. Just get somewhere, plass you must put it on and level it if you want to cook or sleep flat.
Then keep going, You have to control the level of clean water, that of dirty water, if you go to a place with light you have to connect it, otherwise you have to control the level of the batteries, that the solar panel charges you and that it is clean so that it is efficient ...
Also, when the warning lights on the pilot lights The control unit lights up, you have to empty the dirty water tank, fill the clean one, empty the chemical toilet, charge batteries or whatever you need and send the goddess of the motorhome.
However the work does not end hereOn a motorhome trip, you should also spend time designing the route taking into account the dimensions and characteristics of the vehicle, driving, choosing the places to spend the night or camping, doing the daily shopping, cooking (because if you have a motorhome yes or yes at some point you will cook in it), to wash dishes, to wash clothes by hand, to clean, to make the beds, to throw away the garbage and a long etcetera ...
It requires a job, but a job that when you like the world in freedom carrying your house on your back, takes a back seat. Overall, traveling in a motorhome is like being at home, but traveling and never getting bored. Do I convince you?
2
Small space
Whether it is a motorhome or a camper, the space is always limited when compared to a house, a hotel or an apartment.
The small space available when traveling by motorhome tests everyone on a motorhome trip, in one way or another.
The first great premise is that we must be very respectful with our companions (perhaps this is rather a good advantage) but we want to end the trip as the rosary of the Aurora.
Sometimes it has to be done shifts to change clothes or the group sleeper must get up before of what you would like to change the configuration from bed to table so that everyone can have breakfast.
Furthermore, forces us to be very orderly at all times. That or the leonera can end up in a bucolic mess, where there is nowhere to step on the ground. Therefore, if you have children, you spend the day behind them ordering the mess (we are at home).
In addition, the reduced space carries many discomforts in some cases. A spacious bathroom is not the same as a small sink in which as soon as you move you hit the walls. There is no large drying rack to dry wet clothes when we are on the move, and in many cases we do not have a dishwasher, washing machine, microwave, oven or other appliances that we are used to at home, which make our work easier and provide us with comfort in the day to day.
Total, that welcome to the ordered, minimalist, ecological life (ok, ok, less on gasoline, right ...), the simple life and the simple life. Where the luxury is to share quality time with your people, with those you love, without giving more importance to material or space. This is traveling by motorhome. Am I still not convinced?
3
Economic costs of traveling by motorhome
To all these inconveniences above, we add a cost of high acquisition (from about 40.000 to € 200.000 if it is new or from about 20.000 if it is second-hand) or rental cost high (from 100 to 180 € / day), a cost per kilometer also very high because they consume more than a car (in our case with a profiled diesel motorhome we spend € 15 per 100 km), the annual insurance (from about 400 to 1000 € at all risks), road tax (about € 200 approx.), ITV (approx. € 100), mechanical check with oil change (200 € approx) and a annual tightness check, if the motorhome is new and you do not want to lose the vehicle warranty (about € 150 approx.).
Also, the logical thing is to have a parking place for the motorhome, which will imply a special parking space for it at an additional monthly cost (from about 400 a year in an uncovered and service-free car park to € 1500 per year for covered and serviced parking spaces, against more to the periphery of large cities cheaper). Of course, this cost you can avoid, if you take it in your own house or you can park in front or near without problem with the neighbors and municipality.
And this does not end here, like a house, a motorhome requires continuous maintenance. When you do not have to change wheels, you have to change silicones of the joints, when not to fix a piece of furniture or a pipe jam, etc.
If you thought that the best thing about traveling by motorhome was that tea could be super cheap for a trip, you were wrong.
Total that we are back at home. With the same expenses, approximately, that you would have in an apartment on the beach if you rent it for the season or buy it. But on the other hand, with the motorhome we do not stop having an apartment on every beach, in every country, in every city, in every mountain, an apartment with wheels where we want and with total freedom.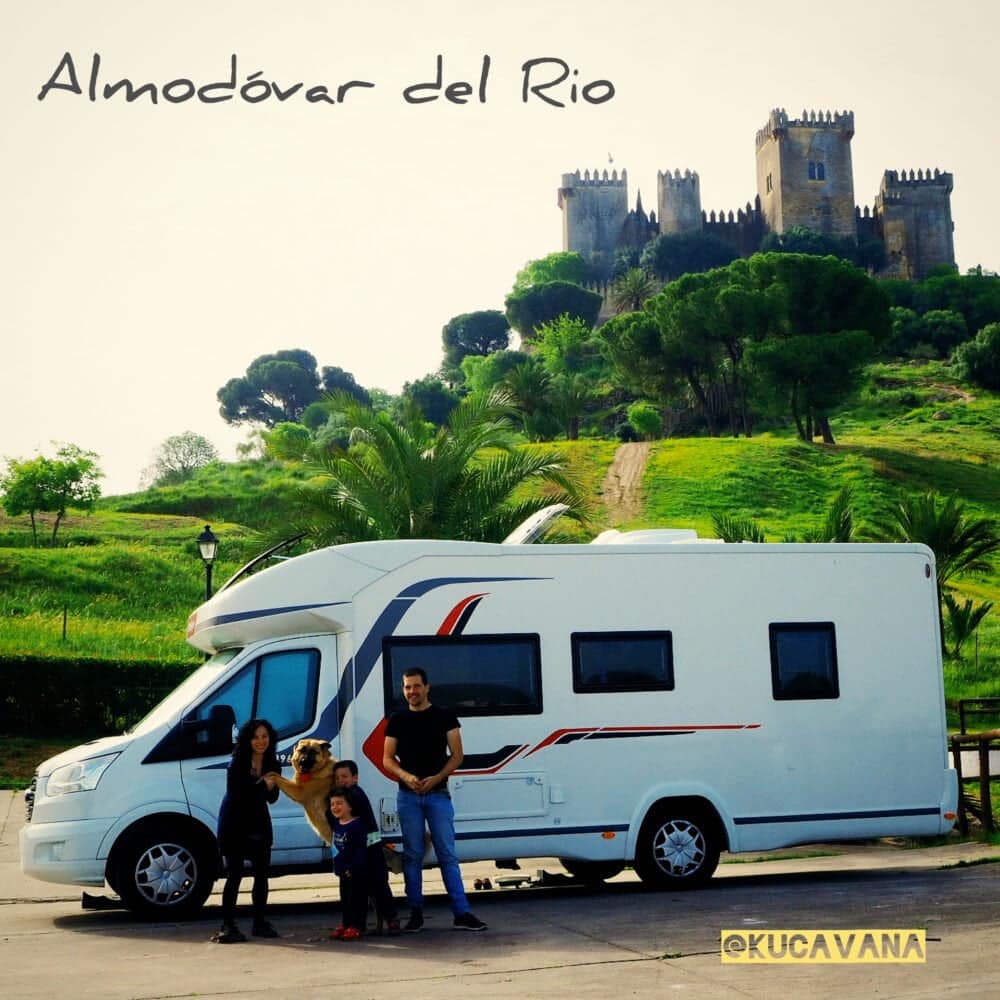 4
Slow
The motorhome is not exactly a light and running vehicle. It has many uses and virtues, but precisely none is designed to go rally.
The weight, dimensions and that a house has on it, make you have to go slower than any other conventional tourism.
The reasons are basically 2:
- For the safety of travelers. A high-speed impact in this type of vehicle, where there is fiberglass and no sheet metal, is no small matter.
- And by ensure the integrity of our home on wheels and its long life. Speed ​​makes everything vibrate more in our closets and things can break prematurely.
Now, going slower means that it will be a worse trip?
Perhaps we take longer, but perhaps the "slow travell", so fashionable, by the way, makes us see things that we would never have seen in other circumstances.
Go slower, It makes us relax more on the journey, live more attentive to the present and makes us get off the main roads. And in those that we can find great hidden treasures, that otherwise we would not have realized.
5
Parking and accessibility
The theme of parking and accessibility to certain places is a star theme to hate campervan travel. And if it is not to hate, at least, it is a subject that scares or pulls back when considering driving a motorhome.
For the vehicle dimensions and because in many municipalities we are not welcome, Driving and parking is not an easy topic. Must plan it minimally, and luckily, in this, today we have technology as a great ally with special GPS for motorhomes, apps and websites that make this task easier for us to search for parking lots and overnight places.
Going with the house in tow is a great advantage, but also a drawback in this case. Imagine that you are in a camping site for a few days. If you want to go to a nearby town to shop or visit, you have to dismantle the beach bar or have a secondary vehicle, such as motorcycles or a mini car.
Yes, there are motorhomes with a garage where a motorbike or a Smart fits, and surely you have seen one towing a car on a platform or directly rolling and coupled to the towing vehicle using a lance like that of the caravans. But it is still an extra, more cost and more weight to carry.
But do you know the best? You will never find such magical, beautiful and spectacular places to sleep or eat with better views than with a motorhome. Because where you park, it is your home and your garden. There are no apartments or hotels with similar views that you will find traveling by motorhome or camper.
6
Dependence on water, electricity and chemical toilets (el poti, let's go)
And finally. The worst thing about traveling by motorhome is that this portable house does not have a general water, electricity and sewage network.
It has autonomy, but at most, only about 4 days on average.
So, you cannot be indefinitely in a dream place away from the world, you will need to move to empty gray and black water, fill water, change gas, put gasoline, charge batteries with electricity, etc.
Now, the good thing is that you become an environmental fanatic and saver of water, energy and any other resource. Although motorhomes spend gasoline and pollute on our trips, because at the moment there is no electric motorhome, we are surely one of the most ecological and environmentally conscious tourists out there.
And after all this, do you hate or love her?
MANUAL OF TRAVELING IN MOTORHOMES
Click on each of the sections, to know everything and more about traveling by motorhome:
Plan and organize your motorhome trip in 5 clicks
Photo gallery of our trips and motorhome trips
If you do not have a motorhome and what you want is to rent one and start in this world, this is your service. Or, if you don't have time to organize your next motorhome or camper trip and you want someone to organize it for you with the utmost professionalism, this is also your service.
We advise, manage, solve doubts, give support and set up a route or organized trip in a motorhome personalized to your tastes and needs, so that you go calm, safe and your motorhome trip is unforgettable.
PRICE: Depending on the days of the organized motorhome trip to be assembled.
We write in this blog for love of travel and writing. With the sole objective of preserving our experiences and helping you plan your trips. For this reason, whether this post has served you or not, we appreciate your contributions and comments to improve it.
Summary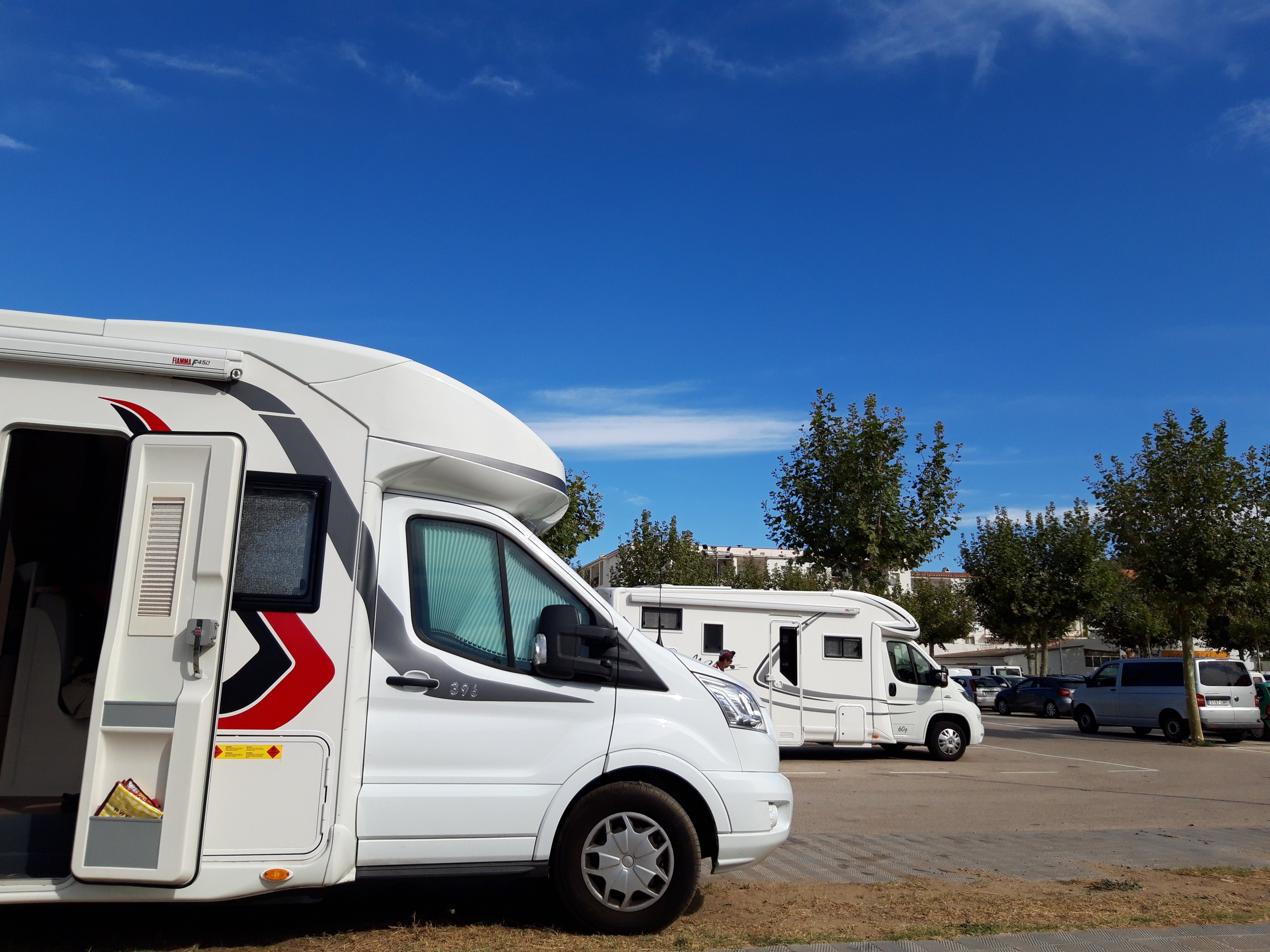 Article Name
6 reasons to hate traveling in a motorhome. And however, I love you...
Description
6 reasons to hate traveling in a motorhome. And however, I love you...
Author