Nancy, Cristian Geremias and Aragog form the instagram profile @ vidaverdemb180. A couple camperizing a Mercedes Benz 180 truck to tour Latin America.
If you want to know more about Latin America by motorhome or camper, do not hesitate to meet this great team.
Route 40 of Argentina in motorhome or camper
Argentina by motorhome. Practical Guide
Legislation and more about motorhomes in Argentina
Traveling by motorhome or as they call it there in a motorhome or motor home is easy in Argentina. Although, at the same time, it is totally different from traveling in a motorhome in Europe.
In Argentina, there is no contrary legislation in this regard, but depending on the municipality or place there may be prohibitions on both parking and spending the night in a motorhome or camper.


Regarding the camper culture in Argentina, it must be said that there is little. Few people travel like this. There are no motorhome areas as in Europe as such but there are campsites and service stations, gas stations, help to fill up waters. Of course for the emptied, there is a great issue. Normally the motorhomes there empty their chemical and gray toilets in the sewers of towns or in remote areas of towns, since there are no emptying areas and services for motorhomes.
Argentine roads and driving
In general, Argentine roads are not very bad, only in remote sections. Everything is very similar to Spain.
You drive on the right and overtake on the left like here in Spain. The use of seat belts and child seats is also mandatory. And the use of mobile phones like here is prohibited and the speed limit is like in Spain of 120 km / h by highway. What you should keep in mind is that he
dipped beams should always be on both day and night.
An important difference with Europe are the street intersections that almost none are signposted or with traffic lights. The best thing is that there are no clear rules…. They usually give way to those who come from the larger road or those who come from the right side ... In summary, in this aspect, caution since Argentine drivers are also known for being aggressive when driving.
One last thing you should know is that you are always full of gasoline and water since it depends on where you travel, the distances are very long in Argentina and the service stations are scarce.
On Route 40 to do Argentina in a motorhome or camper
It is a route that travels throughout Argentina in a motorhome or camper that goes from Ushuaia to Jujuy.
Route 40 runs 5200 kilometers along the Andes Mountains, from Cabo Vírgenes to La Quiaca, crossing 11 provinces of Argentina .
A 20 national parks and nature reserves, climbs mountains and goes down to valleys, crosses 236 bridges but it also wades rivers and passes through deserts, forests, glaciers and volcanoes.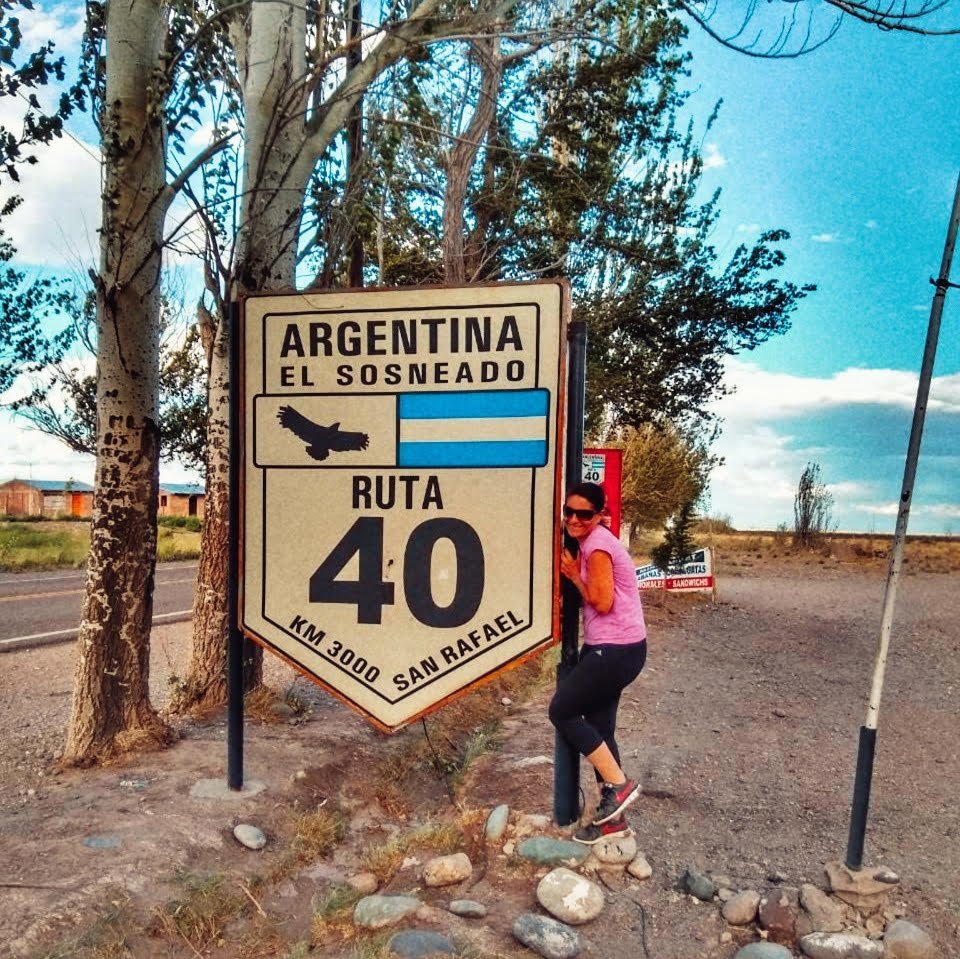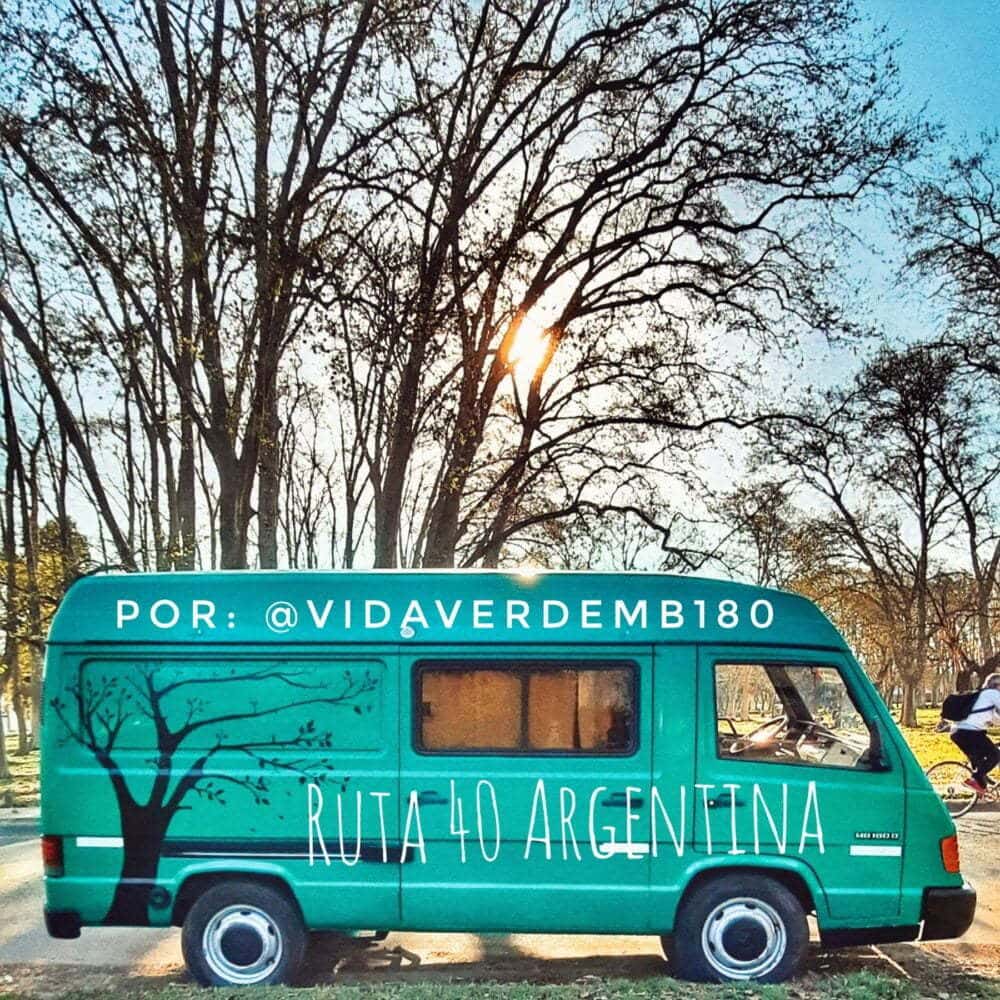 Departure of our route through Argentina in a motorhome or camper
Starts at province of Santa Cruz in Cabo Vírgenes at 126 km the route crosses the first city Río Gallegos then crosses the Patagonian plateau.
Then it reaches the town November 28 at this point the route is 21 km from the Pacific Ocean.
The next scale is the pRio Turbio mining town where does a skiing center and 240 km north the first mandatory stop El Calafate 80 km from the Perito Moreno Glacier With thousands of activities in the surroundings, walking, horseback riding, 4 x 4, sailing, the Glaciarium museum and a good barbecued lamb for dinner.
The 40 continues north, and it is not recommended to pass without stopping at the Parador La Leona, a place-hotel that tells great stories. Built in 1894 by a Danish immigrant family, it housed, among others, the legendary bandits Butch Cassidy, Sundance Kid and Etta Place. And later Nearby is a petrified forest.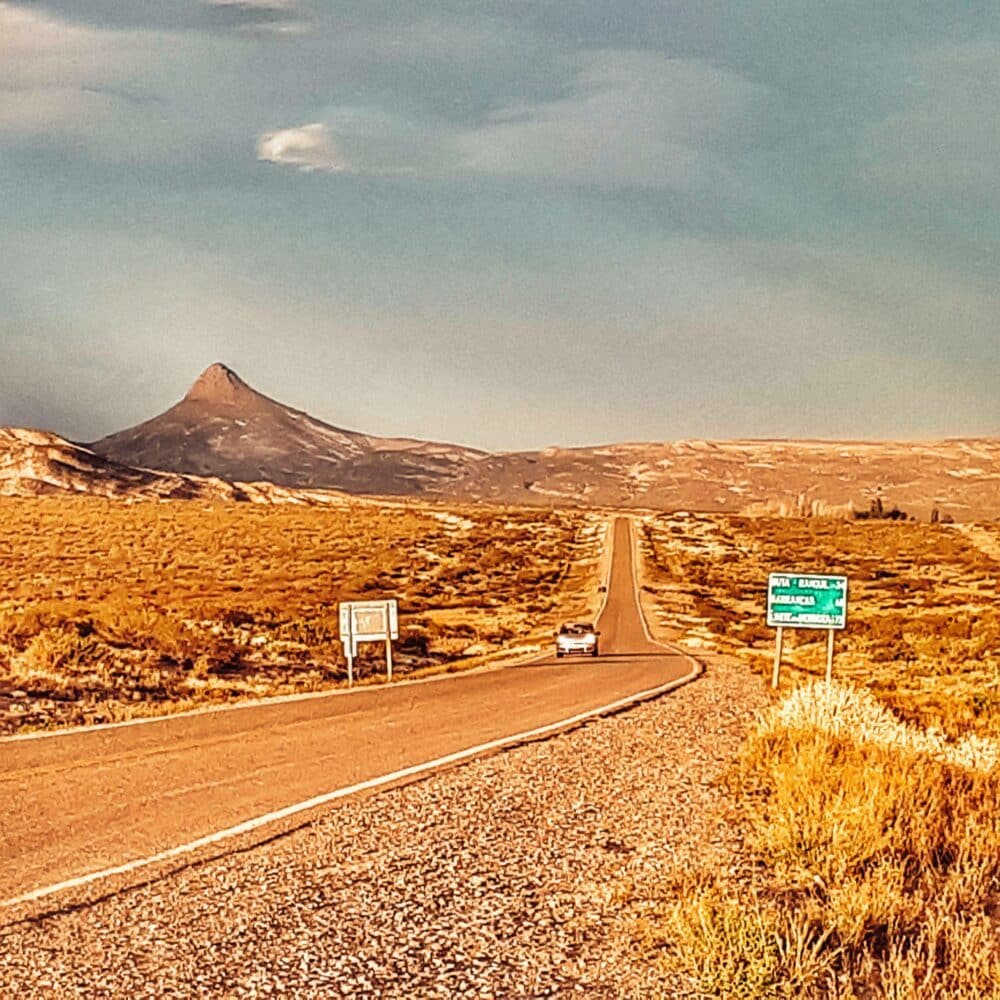 Towards the North of Argentina
From La Leona to the north, one of the most desolate stretches of the route begins, with many kilometers of gravel.
A little further north, passing Bajo Caracoles, another mandatory detour: route 97, which after 42 km of gravel road leads to Cave of the hands, a testimony of thousands of years, in the impressive canyon of the Pinturas River. A real surprise in the middle of the Patagonian steppe.
And so the 40 passes from Santa Cruz to Chubut, Río Negro, Neuquen, Mendoza, San Juan, La Rioja, Catamarca, Tucuman, Salta and Jujuy.
They are the last 325 km that pass through towns like Coranzulí, Orosmayo or Cusi Cusi. Stop here! Do not pass by because very close to Cusi Cusi is the Valle de la Luna Jujuy, a landscape as impressive as little known.
After Rumi Mass, the northernmost point of the entire 40: Santa Catalina, the second most northern populated town in Argentina. If you dare to do 30 rough km to the northwest, you can reach the first one: El Angosto, in a corner of the province. From Santa Catalina, enjoy the last 60 km to La Quiaca, passing through Cieneguillas.
And I could keep writing because the 40 It is one of the most spectacular routes in Argentina "an endless path that never ends"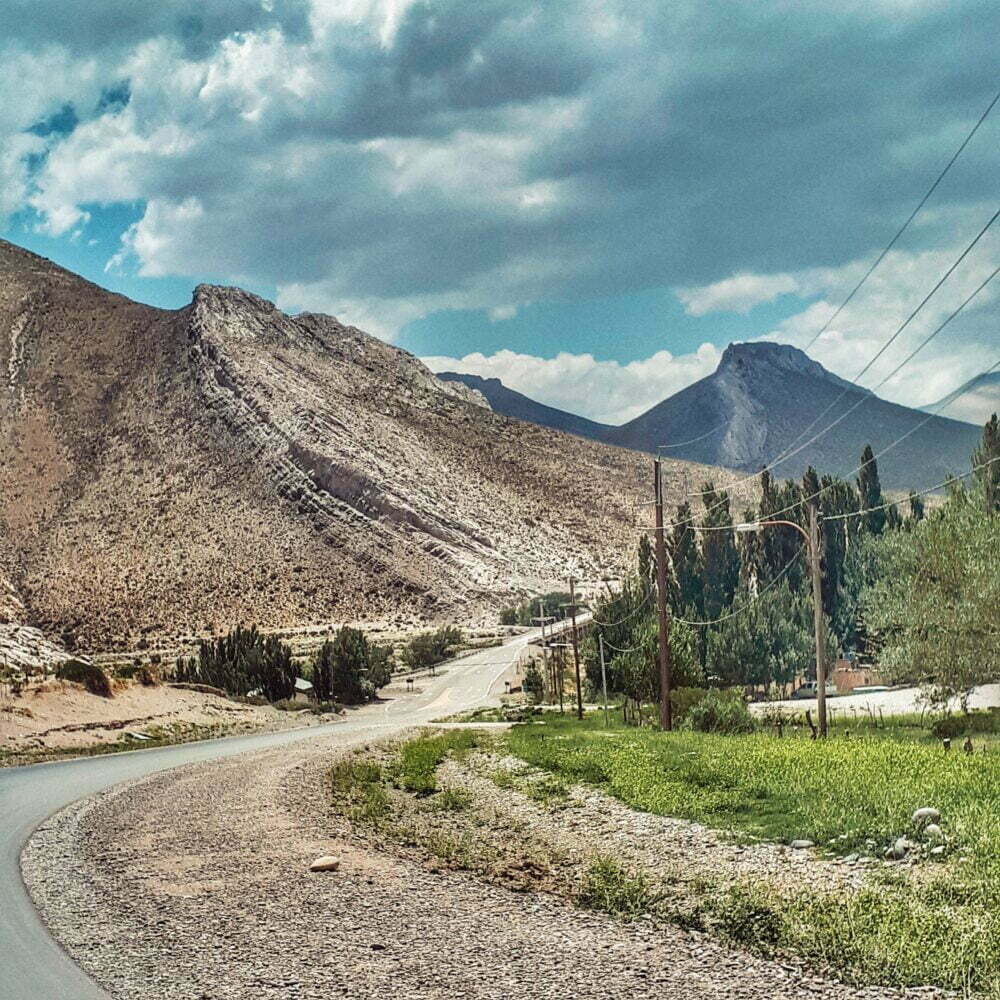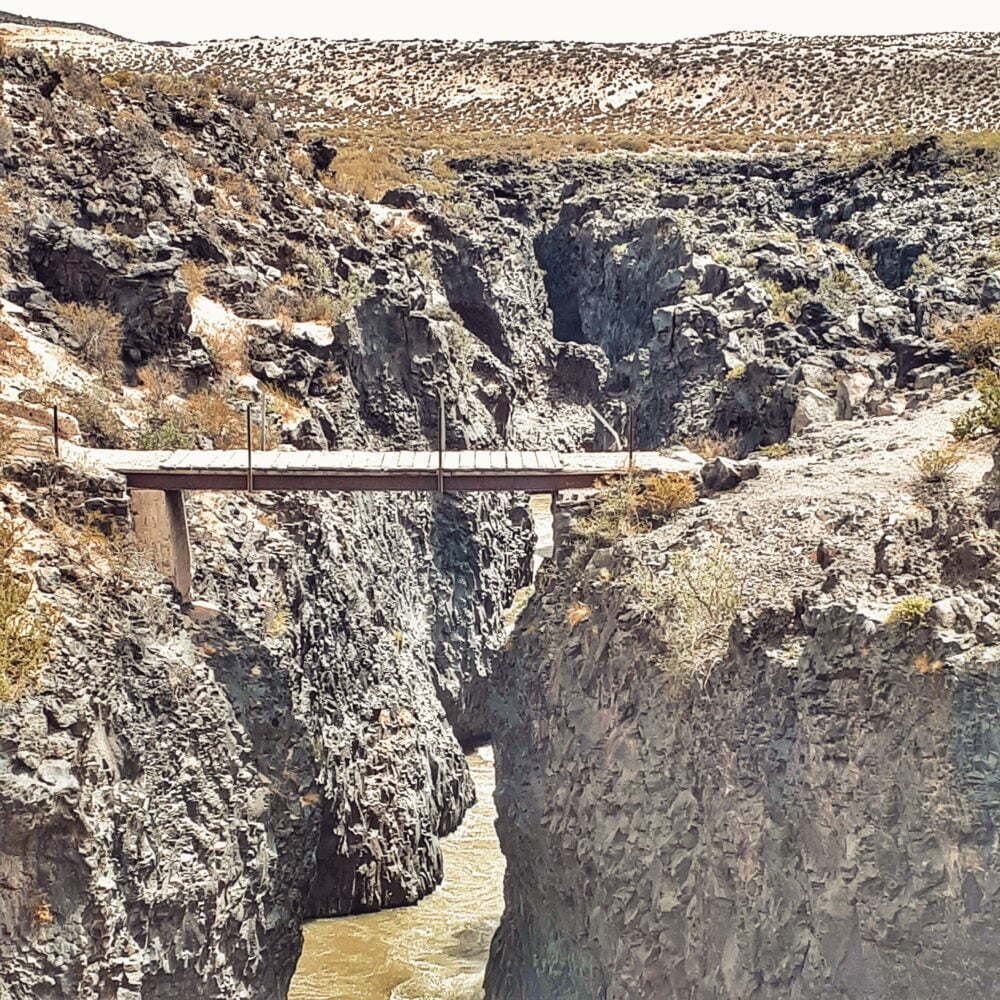 Other articles that may interest you