How can I put Wi-Fi in my motorhome, caravan or camper?
We explain what options exist for connect to the internet in our motorhomes, caravans and campers. The pros and cons of each of the options. And finally, what has been our choice to have connection in our trips with motorhome.
PRODUCTION All this is told to you by a superior computer engineer specialized in systems and networks.
Subscribe now to follow the new videos of the manual!
Subscribe now to our YouTube channel of the Manual for Traveling in a Motorhome to take the free course in Traveling in a Motorhome.
First option: We use one of our mobiles as an access point! A portable wifi for easy travel.
How can I put Wi-Fi in my motorhome? Here the first option and the most economic and simple wifi for motorhome. We use our own phone to create a wifi network so that we can connect to the Internet.
HOW?
Easy. Go to the configuration of your mobile and in the networks option, press share wifi network. Now, perhaps with a previous password, if you have so decided, you will be able to connect your computer or tablet to the Wi-Fi network that you have generated with your mobile. You already have a fast, cheap and easy motorhome wifi. It also serves as a portable wifi to travel abroad in any medium.
We do not have to make any purchases.
The trend indicates that soon we will have unlimited data rates, some companies are already offering it.
Easy to set up
It does not require installation.
Some versions of Chromecast (the device that allows you to transfer your Netflix or YouTube to your TV) do not allow the phone that generates the Wi-Fi network to transmit to the Cast device, so we will have to use a second mobile.

Attention with roaming if you travel to Andorra, Switzerland, take a ferry between countries (maritime spaces) or go outside Europe, Morocco, Turkey, Russia etc.

It depends on the terminal, but the phone is not designed to share Wi-Fi with many devices. It will work correctly for one or two, but if we want to work with more guarantees, it is not our option.
Second option: We hire a mifi router already configured and a data rate, without complicating our lives more
HOW?
There are companies like wificaravan that offer the mifi router and an associated data rate, it is a good option if we do not want to configure anything and have a portable wifi device to travel abroad or in Spain ready to use. A wifi in motorhome and travel wifi at least without complications.
Third option: Mifi router, motorhome wifi antenna and assortment of SIMs on our own
How can I put Wi-Fi in my motorhome, caravan or camper? The third option. It is the option that we have chosen.
HOW?
It consists of buying on your own a 4G mifi router and a prepaid SIM card that will allow you to have a portable wifi to travel abroad or within the national territory freely as wifi for caravan, wifi for motorhome or camper or simply as portable wifi for travel.
In our case the choice was:
This Huawei router of good performance quality price with a small screen to see the data consumed from your motorhome or caravan wifi:
And we have contracted a prepaid SIM card with SIMYO at a very good price.
This combination together with an amplifying antenna for places where there is no coverage, makes us a wifi antenna for a motorhome perfect for teleworking or connecting to the internet without problems. A perfect travel wifi, a motorhome wifi on our own that serves as a portable wifi to travel abroad or wherever.
Stable Wi-Fi and in this case with a maximum speed of 150 Mb.

Allows you to connect multiple devices.

Screen that allows us to control consumption.

Portable and battery powered. The charger works with a standard usb.

Allows the installation of an external antenna to improve 4G coverage, very useful in mountains or remote places where coverage does not reach well.
It requires doing an initial configuration of the router.

You have to buy the router.
Why do we choose the third option and buy a router?
If you follow us, you will already know that Kucavana does not stop still and that we have a tendency to throw more into the mountains than goats. So the coverage is not always what we would like, for work I am a computer engineer and there are times when I have to work weekends and after hours, so I have to ensure a decent connection wherever I am.
With an external 4g mifi router, sometimes also called a mifi modem, I have the mobility I need apart from a stable connection. It allows me to have multiple cards, extreme case by default we have the symio (orange coverage) but I also carry a telephone and vodafone one ensuring that we will have coverage in case we need it.
In addition, this option also allows us to put phone cards from other countries. For trips outside of Europe we buy the Helloflay that we highly recommend and that also from the link that we put you have a great discount. With them we forget about roaming and complications. They get us home at a good price and before the trip so we have everything ready.
And although it is not necessary, this option allows you to add an antenna. In our case, we have only used the antenna once and for leisure. Allows the connection of an antenna to improve 4G coverage. And in the case that we used it in the middle of the mountain, it allowed us to continue with our routine of planning the next stage of our trip to nordkapp from the park Skuleskagen National where because there was no one, there was no coverage!
We hope this post has been useful to you. It is a post that aims to be a compilation of all the existing options to have Wi-Fi in your motorhome, from now on you choose. And if you have any questions, write us in the comments, we will be happy to answer you.
Summary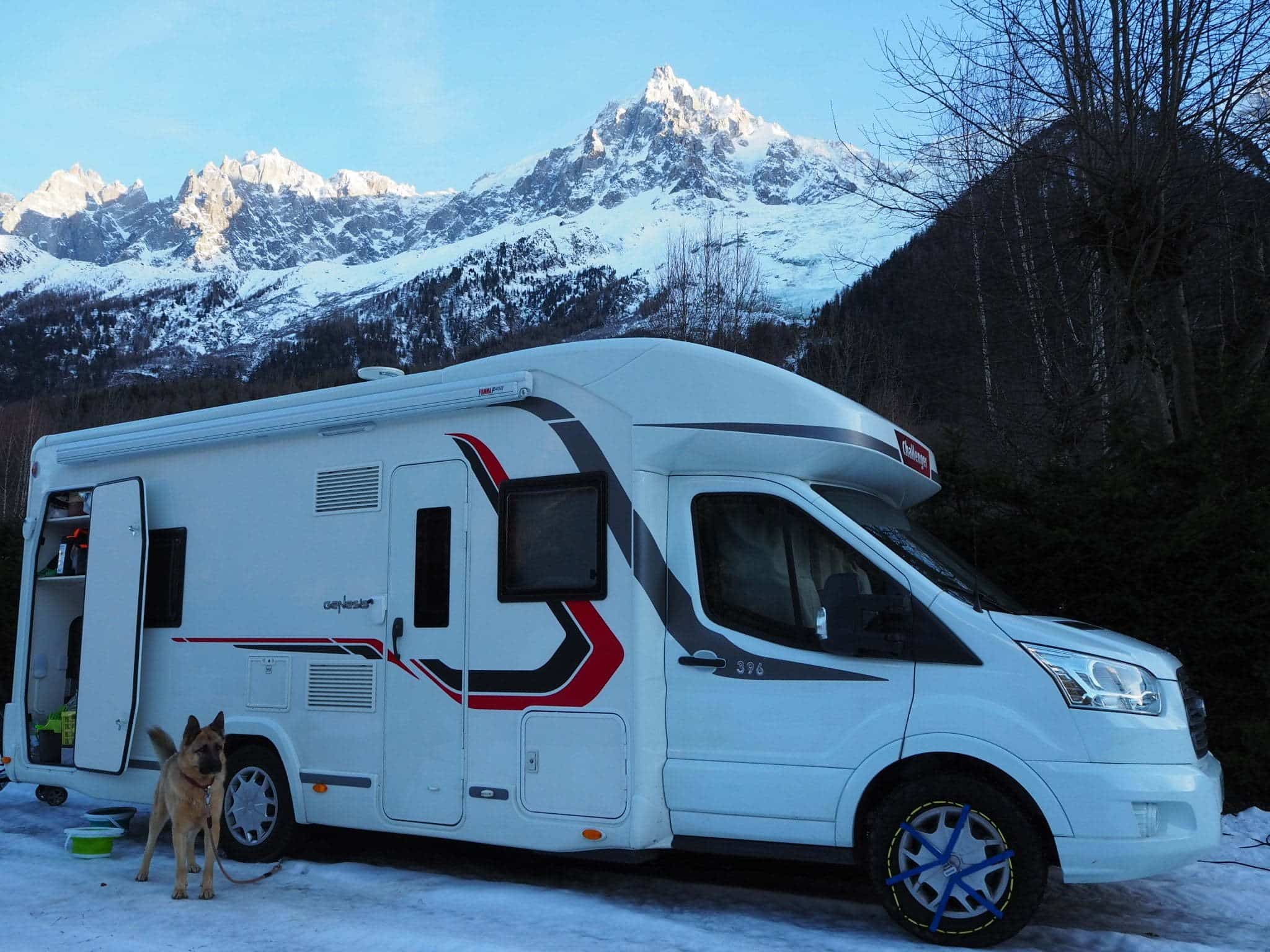 Article Name
⭐⭐⭐ How can I put Wi-Fi in my motorhome, caravan or camper? Here 3 options with the pros and cons of each of the options.
Description
⭐⭐⭐ How can I put Wi-Fi in my motorhome, caravan or camper? Here 3 options with the pros and cons of each of the options.
Author
Publisher Name
Publisher Logo