Discover a route of Portugal in a motorhome from South to North. A route to enjoy traveling by motorhome or van and that will make you fall in love through the travel story of these great adventurers motorhome.
Without a doubt, this Canarian family who loves the motorhome world are one of those Instagram profiles that hook us. They are one of our favorite instagramers in the world of motorhome travel.
With their publications they inspire us and make us dream of beautiful destinations. For me they are one of those instagramers who undoubtedly add value with their publications, so Do not hesitate to follow them! What are you waiting for?
Jacky and Edu They are a couple whose passion is to travel by motorhome to see countries, cities and their people from different cultures. They carry acquaintances more than 20 countries and more than 65 cities. But it was until a few months ago that they decided to show their trips on Instagram and Facebook, trips that help us all to dream of our own.
Follow them and don't wait any longer for the adventure of seeing the world from your motorhome!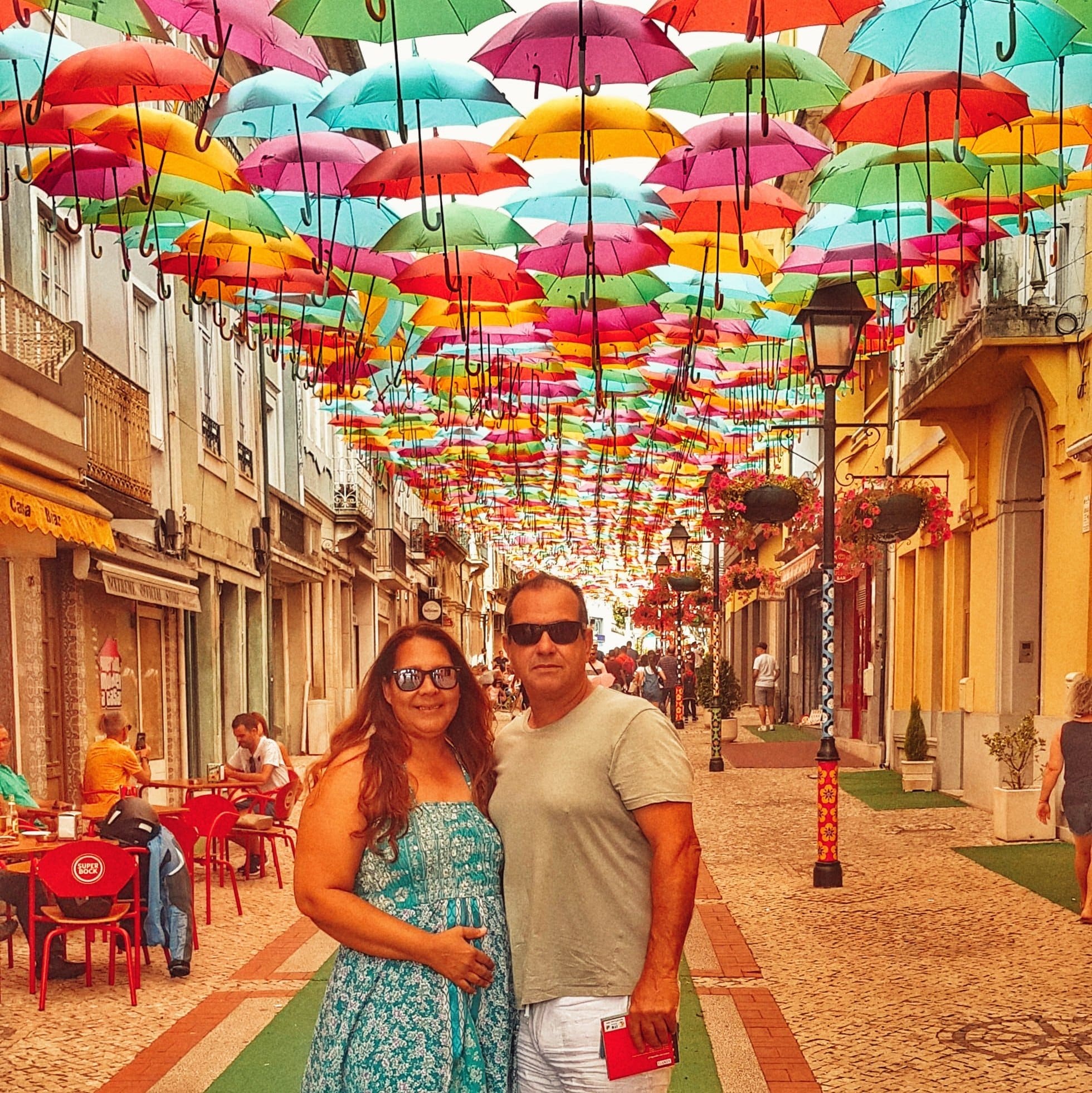 In December 2020, the additions to Article 50a and 149a to the Highway Code of Decree Law No. 114/94 of Portugal were approved, which in July 2021 has been updated specifying these articles, excluding motorhomes in the prohibitions of free access but with nuances as well.
Article 50a includes the prohibition of overnight stays and parking by taking more space from the perimeter (what we here call camping) of vans or caravans outside the places expressly authorized for this purpose for vans and caravans. Motorhomes are exempt from this prohibition but with the following nuances: the prohibition of overnight stays and parking in protected natural areas is maintained (except for places expressly allowed), but overnight stays are allowed in other places for a maximum period of 48 hours in the same municipality, with the exception of places where there is municipal regulation that prohibits it.
Thus, the law also makes reference that the Overnight stay will be considered the stay of the vehicle in the same parking space with occupants between 21:7 p.m. and XNUMX:XNUMX a.m. the next day.
The fines that are filed as sanctions for non-compliance range from € 60 to € 300 or if it is within natural parks or protected natural areas from € 120 to € 600.
SUMMARIZING
If you plan to go to Portugal from now on be clear that from 21 pm if you are a van or caravan you must go to spend the night in a place allowed for it: an area or parking lot for motorhomes or a campsite.
If you are a motorhome, you can spend the night with a maximum of 48 hoursYou pray as long as it is not forbidden in that municipality or it is a protected natural area It honestly hurts our soul, especially for all those housing vehicles, which like motorhomes, have their bathroom and never camp being exemplary in their behavior in this world. We always end up paying the righteous for sinners.
Other things to keep in mind when traveling to Portugal by motorhome or camper
About tolls
You have to be careful with tolls in Portugal because in some you must register in an electronic system beforehand and in others they are normal payment.
In Portugal, therefore, there are two types of toll roads, those of conventional toll, which are paid in the cabin or with a card, and those of electronic toll through cameras that read your license plate and make automatic electronic payment. The latter can be paid with the following forms of payment:
Easytoll, the option for tourists since it links a card with your registration for 30 days and you can do it in a machine at the beginning of the motorways there or better online and not worry just before crossing the border in https://www.portugaltolls.com/web/portal-de-portagens/home?anchor=column-5 )
Tollservice, a prepayment of the predefined tolls that you acquire. But for motorhomes who vary the route and improvise, it is a system that does not work very well for us.
Tollcard, prepaid card that can be purchased at service stations and post offices. In addition we also have the option to buy it online. But it implies spending the money before without knowing if you will spend it all later.
Via-T, if you have the one from Spain, it works for you.
Temporary device Vía Verde, it is designed for those who live there not for tourists, so forget it.
Also keep in mind that sometimes the cards do not work at many points. So two tips: when you cross the border sign up for the Portuguese tolls (by Easytroll and online the best option to forget and relax) and bring cash.
About motorhome areas and motorhome services in Portugal
In Portugal there are many areas for motorhomes, campsites at a reasonable or free price and areas enabled for motorhomes so you will have no problem parking and staying overnight. There are places on the coast, which is protected, it is forbidden to park and stay overnight, it is important to respect the signs.Not respecting them has precisely caused the law of Portugal to change to our detriment.
Most Intermarché supermarkets have a motorhome area, often with free services and everything, so only with them you have many options. There are more areas than in Spain surely.
Gastronomy
Portugal has a gastronomy as rich and varied as its landscape.
The sea adds character to excellent Portuguese cuisine. Savor a fresco fish grilled, taste the tasty shellfish that abounds throughout the coast is a success.
En meat dishes, a suggestion: the Portuguese stew, a mixture of meats, vegetables and assorted sausages. From north to south of Portugal, we find excellent PDO meats, whether they are veal, pork or kid. And also fruits and vegetables that preserve their ancestral flavor. In addition, there is no shortage of proposals for lovers of bio.
El olive oil Portuguese, of great quality, is always present and is part of all dishes, including cod recipes. Safety pin.
And to pair each dish, there is a wine suitable. If Porto is famous, the table reds from Douro, Alentejo and many others are also excellent.
There is more: cheeses, sweets ... Don't miss out on trying the Belen cakes.
Stage 1: South of Portugal by motorhome. The Algarve: Tavira, Faro, Portimao and Lagos on our route through Portugal by motorhome
Our journey begins in the Algarve of course visiting its beautiful beaches, its international claim.
Tavira
On the route through the Portuguese Algarve we can start with Tavira
As visits to Tavira we recommend visiting the Castelo, the Ponte de Roma, its municipal market and of course the island of Tavira and its beaches. You can take the Ilha de Tavira Ferry which is very cheap (about € 2) that shows you the estuaries and takes you to the beach.
In Tavira you have the Tavira motorhome area for € 11 with all services near the center. GPS coordinates: N 37 ° 7'57.5688 "W -7 ° 37'53.9256" / 37.132658, -7.631646
Faro, Portimao and Lagos, wonderful cave beaches
Then continue with the path to Faro, Portimao and Lagos. In all these municipalities you have several beaches together through small caves between the spectacular rocks. In Lagos then we have the students' beach, the beach of Doña Ana and many more, all beautiful
Stage 2.Central Portugal by motorhome: Setubal, Lisbon, Fátima and Aveiro on our route through Portugal by motorhome from South to North
Setúbal
In our second stage of our route through Portugal by motorhome we can go up to Setúbal and enjoy the beach of Galapos, galapinhos and many more.
Lisboa
Then we suggest you approach the capital of Poturgal, Lisbon. Lisboa in a motorhome can be complicated. It is best to take the parking clear because if we cannot go round and round looking for where to park, it is best to park at coordinates N 38 ° 42'8.8271999 ″ W-9 ° 10'5196 ″ 38.702452, -9.168110 is paid but is well lit. and near the center about € 5 a day. A good way to visit Lisbon by motorhome being close to the entire tourist route.
What to see in Lisbon
In Lisbon you can visit the Alfama neighborhood, unique with its cobbled slopes full of its beautiful and famous old trams. Then you can go to visit the Plaza Martim Moniz and see the National Pantheon, stroll to the viewpoint of Santa Lucía or the Portas do Sol. And from there you can go to visit the Castle of San Jorge and the Sé, Lisbon Cathedral . Stroll along the Tagus, visit the Plaza del Comercio, take photos of the Arc de Triomphe and eat a good typical Portuguese dish. And with a full belly, don't forget to visit the Chiado neighborhood to see the ruins of the Carmo Convent and see the views from the Santa Justa Elevator. And from there go to the Barrio Alto to have a good dinner and have something to finish with a good taste in your mouth. Although you can also take advantage and see some of its most famous museums.
Fatima
If you are Catholic or not, seeing Fatima is worth it. A place full of emotion, history and heritage.
To park there will be no problems and to spend the night you can do it in the free motorhome area of ​​Sao Mamede, very close. GPS coordinates: N 39 ° 37'21.3636 "W -8 ° 42'54.756" /39.622601,-8.715210
Aveiro
And finally at this stage we suggest you see Aveiro. A very nice town with parking nearby. Seeing its canals and getting on its typical boats is worth it. You can also visit the cathedral and its university. You will love it.
Stage 3.Northern Portugal by motorhome: Águeda, Oporto and Ponte Lima on our route through Portugal by motorhome from South to North
Águeda
Our 3rd stage of the route through Portugal by motorhome from South to North, begins in Águeda. The most colorful town in all of Portugal. Full of street art that is worth spending a few hours.
Port
The next stop is Porto by motorhome. I love Porto. Sit by the river on one of its terraces, drink some of its famous wines, while you watch the boats strolling along the river, cross the river on the Don Luis bridge and contemplate the views of the city ... Everything is wonderful. There is also a funicular that has spectacular views, and we can see how young people pass the basket so that visitors can give them a coin for jumping from the top of the bridge.
To spend the night there is the motorhome area of ​​Porto. GPS coordinates: N 41 ° 10'31.44 ″ -8 ° 32 »29.472 ″ 41.175400, -8.541520.
Ponte de Lima
On the route, you can also make a stop at Ponte de Lima. A very pretty town. It has a comfortable parking lot by the river with a loading and unloading area for motorhomes.
Ourense, a final climax in Spain
And as the final culmination of this last stage, we suggest you get to Ourense in Galicia to enjoy its relaxing and beautiful hot springs.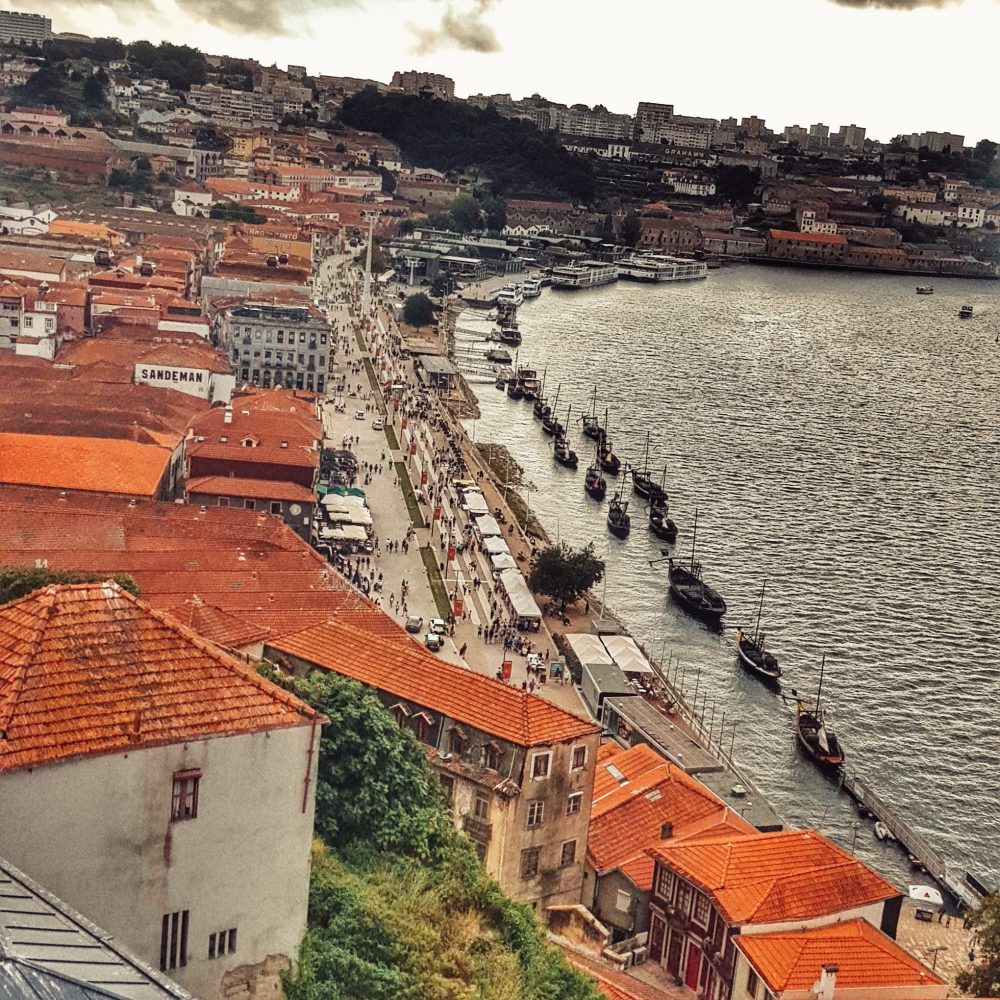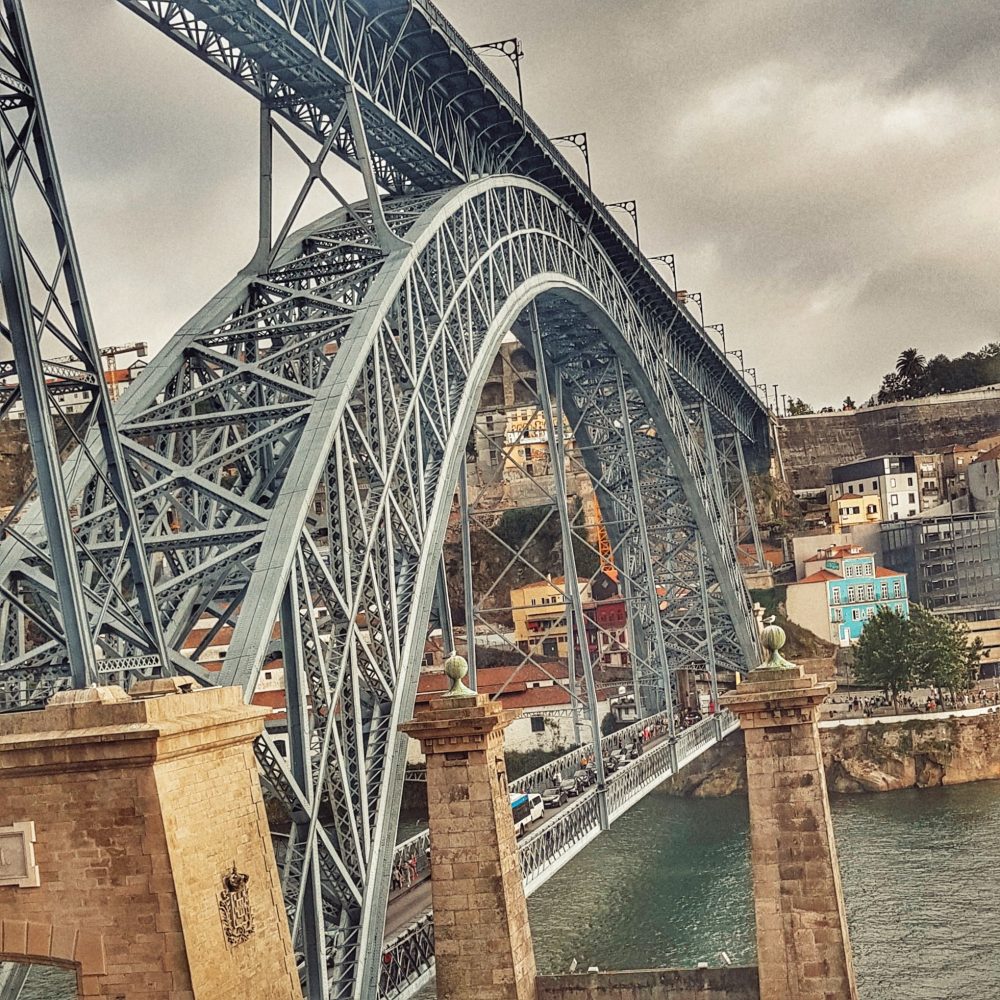 Other articles that may interest you