More than 5 million people visit each year Efteling, the best amusement park in Holland and could be in Europe. There must be a reason. We tell you about our visit to Efteling by motorhome during our route through Holland. Do not miss it.
High level. The boy is the king. A magic world!
And don't forget to meet Efteling's beloved pet Pardoes!
The most magical amusement park in Holland
Christmas, Easter, summer holidays, long weekends ... Any date is a good time to prepare your trip to Efteling, Holland's amusement park which has the honor of being the oldest amusement park in Europe. Do you dare to head to the Efteling park in a motorhome?
Efteling is synonymous with entering a magical world. It is the oldest amusement park in Europe and for us one of the ones that has given us the most charm. After all, many fairy tales come together in Efteling. The fairytale forest is the heart of Efteling.
When you enter the venue, you momentarily forget about the outside world. Without realizing it, you are floating between trolls and elves, in the Droomvlucht family attraction, and then fight the dragon in the double roller coaster of Joris en de Draak (Joris and the dragon) or climb aboard the legendary Dutch ship "The Flying Dutchman".
Your children they can embark with Jokie and Jet at the carnival festival and watch the daredevils plunge into the Baron 1898 gold mine at 90 km / h. And with the whole family you can slide through the secret corridors of Symbolica Palace of Fantasy!
At every step, you enjoy the best moments at Efteling.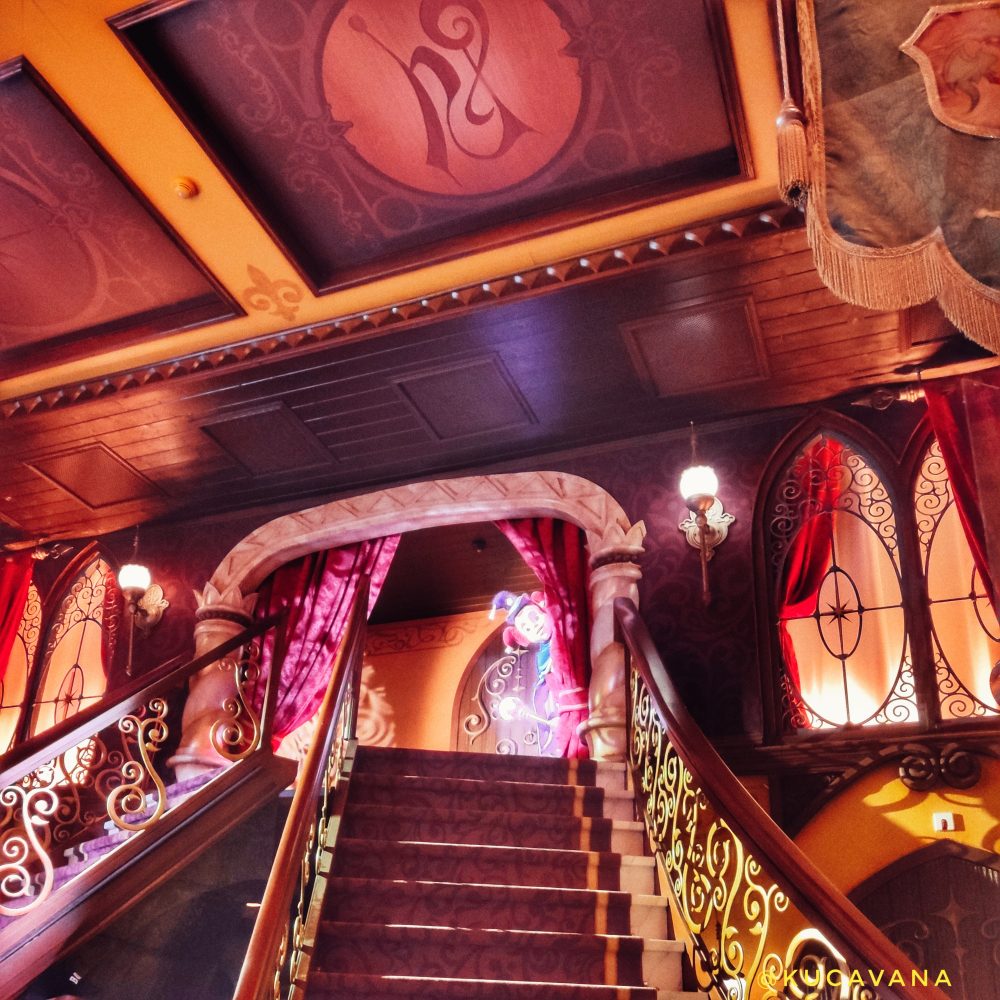 Ideal to go with children
The park is divided into various zones:
fairy tale area: Marerijk.
attraction areas: Reizenrijk, Ruigrijk, Anderrijk and Fantasierijk.
It is very cool the walk through the stories with the house of the grandmother of Little Red Riding Hood, Sleeping Beauty Castle, Rapunzel's Tower, Hansel and Gretel's witch house ...
Essentials Collections They are the train and boat ride to get to know the whole site. The train runs through the entire park.
For younger children, 1 to 5 years old, we also especially recommend the vintage car attraction, the Droomvlutch fairy's passage and the carousel.
They are also impressive their shows.
Prices at Efteling, the best amusement park in Holland
We buy tickets in advance, € 182 in total for all four. Children pay from 4 years old. We eat for € 29 in a Mexican and have a snack for € 14,5. In our experience, prices are tighter than at Disney.
On the amusement park's own website you can hunt the best discounts by early booking. If you book at least 4 months in advance, you save 15%.
You can also enjoy last minute offers, Ideal for a spontaneous getaway. You can surprise your family at the last minute with a fairytale stay at the Efteling Park. They are prices with an additional discount!
Practical information about Efteling, the best amusement park in Holland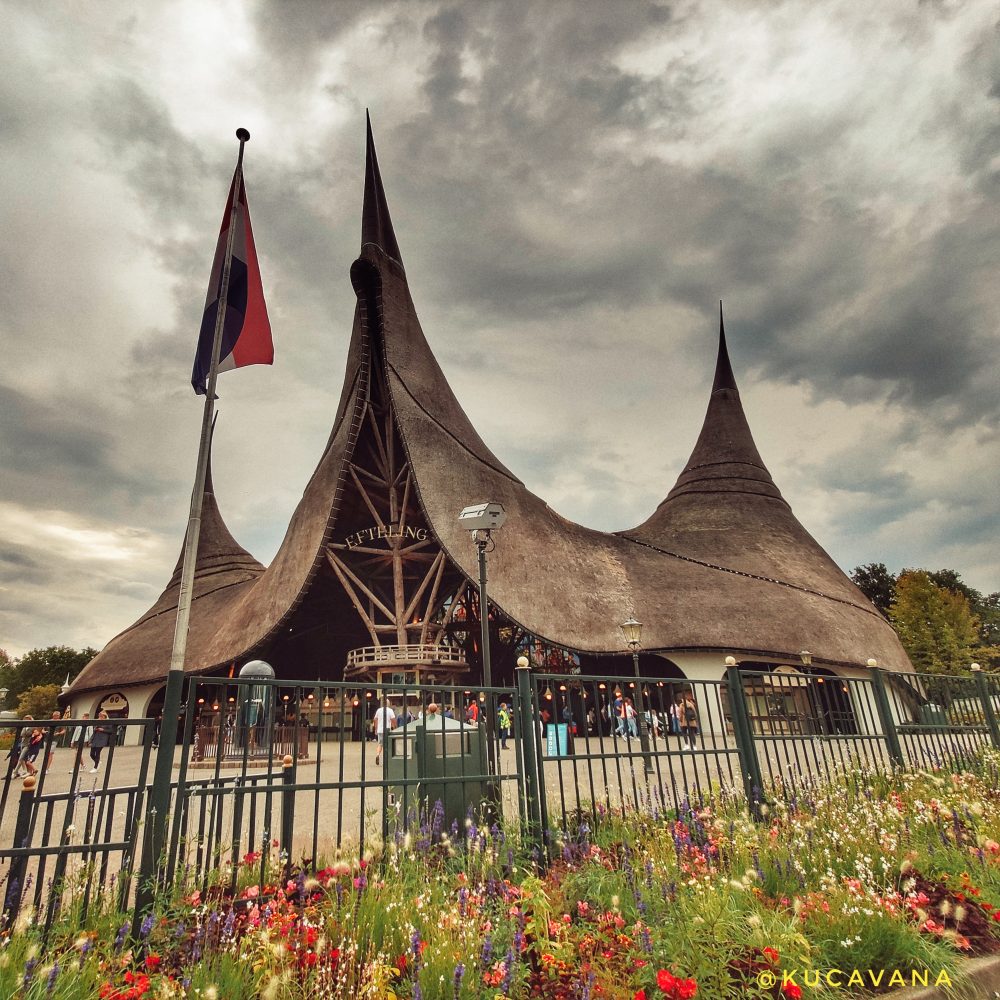 How can you book your visit?
You can book your visit online here!.
Can you return your ticket purchased online?
If that's possible. If you have purchased an entrance or parking ticket through efteling.com, you can return it within 14 days of the purchase date. A request for this should be sent to the Efteling Contact Center.
Any advice to avoid long lines?
The free Efteling app shows you current wait times at attractions, so you can quickly see where there are fewer queues.
Can you bring food and drink to the park?
It is possible to enter the park with your own drinks and food. However, it is not allowed to consume these foods and beverages in the park's restaurants and terraces.
Where can you eat gluten-free?
In the park you can find numerous restaurants and supermarkets where you can buy gluten-free food.
Are pets allowed in the park?
Pets are not allowed at Efteling, but there is a free kennel for dogs near the main entrance. Your dog will be well cared for but this service does not include food or walking dogs.
Parking at Efteling
There is ample parking available. Motor vehicle parking costs € 12,50 per day. You can buy tickets online or in the park. There is a charging station for electric cars.
Motorhomes and caravans can be parked on the premises, however it is not allowed to use it as overnight accommodation. A special area with additional space for motorhomes and caravans can be found in the first row of the parking lot.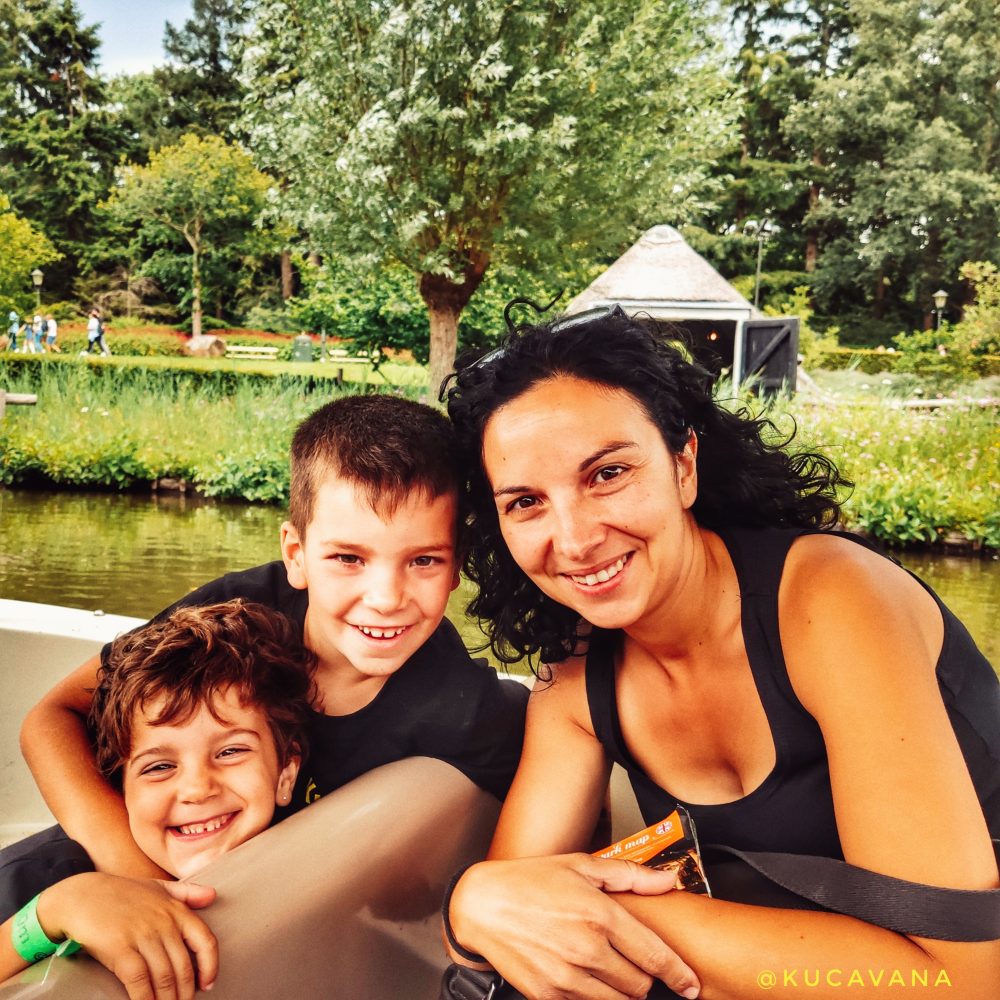 Efteling in motorhome, camper or caravan, our experience
On our visit, we entered the park at 10 in the morning and parked in the reserved area for motorhomes that Efteling has. In front of the ticket offices. It's great!.
For sleeping, As we are not allowed to sleep in the Efteling car park, we spend the night with a motorhome in a magnificent mini farm camping which is 10 minutes away.
A mini campsite on a farm in Drunense Duiren, in the Loonse National Park, with charming owners, where our children enjoy walking their donkeys, feeding the cows, rabbits and other animals. Without a doubt one of the best mini-campsites in the Netherlands we have been to. I remind you that in Holland is forbidden to spend the night free, You can only spend the night in a motorhome or camper in motorhome areas, campsites or so-called mini-campsites.
YOU MUST KNOW...
IN EFTELING THERE IS NO MOTORHOME AREA NOR IS IT ALLOWED AN OVERNIGHT IN YOUR PARKING WHICH CLOSES THE DOORS AT NIGHT. PARKING COSTS € 12,5.
Efteling with dog or pet, our experience
This Dutch amusement park, Efteling, has a kennel right next to the ticket booths at the entrance on the left hand side, so it's great for pets.
We, however, chose to leave Max inside the motorhome with the Viesa running. For him, it is much more comfortable than a kennel.
How to choose a hotel in Efteling
To stay at the Dutch amusement park you have several options: settle in one of the hotels on the premises or in one of its holiday homes. The hotels you will come across are Hotel Efteling, Efteling Loonsche Land, Efteling Hotel Loonsche Land and Efteling Bosrijk. Vacation homes are also an excellent option.
Before scheduling your trip, don't forget to check last minute offers and discounts for early booking.
For every season of the year
During the spring, Efteling, the best amusement park in Holland, becomes a magical place full of flowers, while in summer you can enjoy the longer days. In autumn you will be impressed by the many colors of the Sprookjesbos (fairy tale forest) while, in winter, Efteling turns into a fantasy world filled with twinkling lights, ice fun, and cozy bonfires.
Visitors with disabilities
The Efteling amusement park offers people with disabilities a installation card, wheelchair loan and mobility scooter rental. To use the facilities for visitors with disabilities, you need to obtain a facility card. With it, you indicate that you cannot visit the attractions using the usual queues and if you need the help of a companion or an employee of the attraction.
Yet another additional service is for blind people. The oldest amusement park in Europe has employees who know sign language. Visitors who are deaf or hard of hearing can recognize these employees by the orange badge they wear on their uniforms. This makes it easier to recognize them.
Safety against Coronavirus
At the Efteling amusement park you really feel very sure. The key is well-marked social distance everywhere, hygiene and disinfection. The queues have been modified to be exterior and with partitions to totally reduce contacts between visitors.
Mandatory mask?
At the time this post is written, the management of the Dutch amusement park advises that the use of a mask is mandatory in all indoor locations, for all visitors over 13 years of age.
It also indicates that this protection must be used in all covered queues and boarding areas. Once you have taken a seat, you can remove the mask. But the venue management recommends that you wear the mask also in outdoor places.
Here you can see the main Efteling amusement park safety guidelines:
The use of a mask is mandatory in all indoor locations, for all visitors over 13 years of age.
Wash your hands regularly.
Maintain social distancing (1,5 meters from other visitors).
Go home if you have any health problems or symptoms (cold, runny nose, sneezing, sore throat, mild cough, or fever). Go home if someone in the family has a fever (over 38 ° C) and / or has difficulty breathing.
Pay as much as possible with pin or contactless.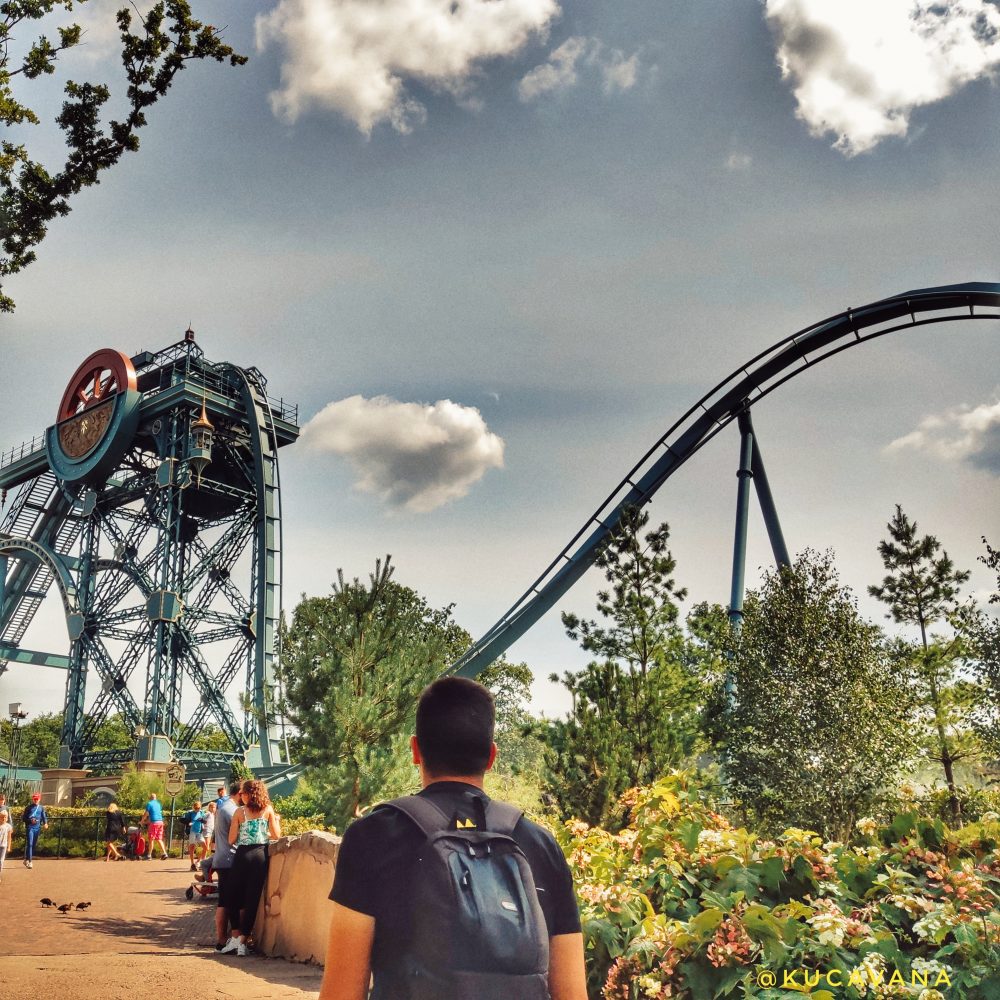 Efteling opinions: excellent!
If you access Tripadvisor, You can see for yourself the opinions about Efteling, the best amusement park in Holland. Of the more than 7.500 reviews that we have found, the vast majority rate the park as excellent or very good.
And what expressions do visitors use?
We leave you here a few examples:
"A charming amusement park."
"All very neat and showy."
"Very nice, it looks like something out of a fairy tale"
"We loved it, with good attractions for young and old."
"Very good shows."
"Incredible".
"We recommend spending 2 days visiting the Efteling amusement park. Without a doubt, one of the most beautiful in Europe"
This is the year Efteling was opened.
Hectares occupies the enclosure. It is divided into five thematic areas.
Attractions in total owns the park.
Millions of visitors receive Efteling every year.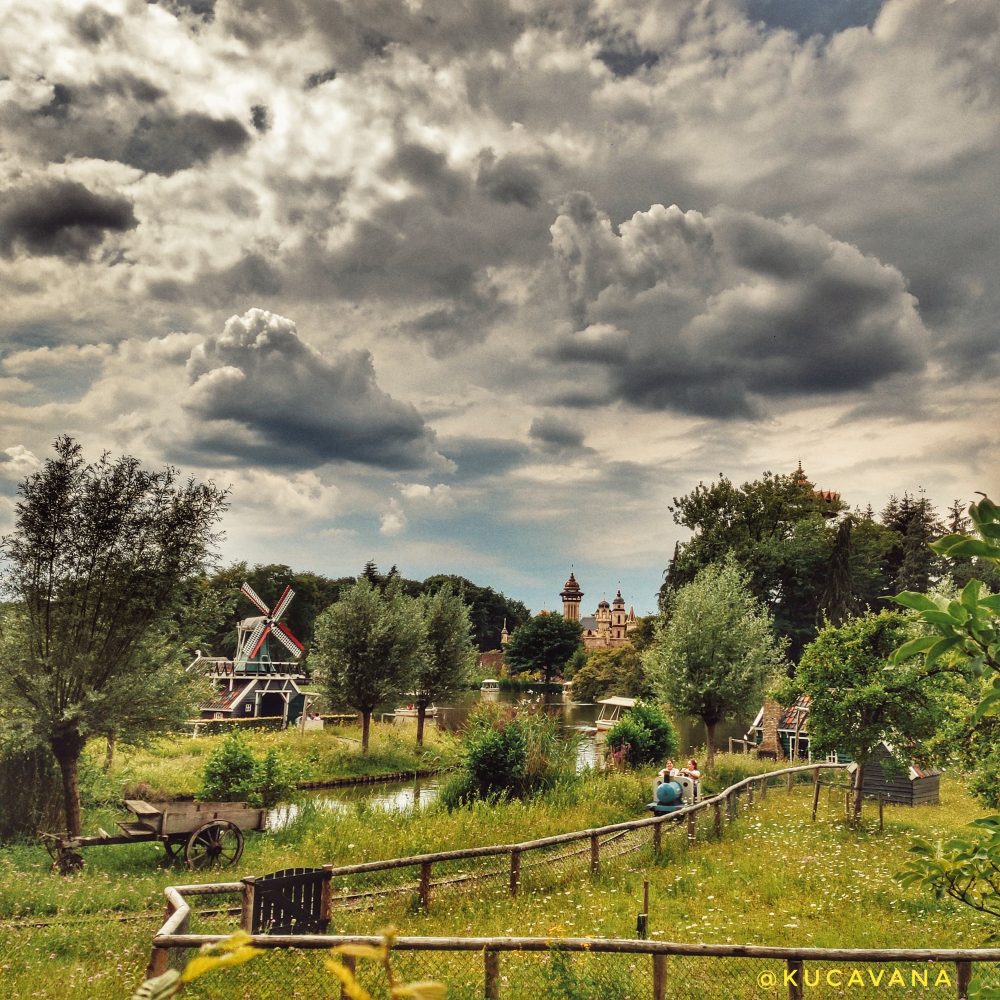 If you are one of those who like to be the first to see things, mark your 2021 diary. Efteling, the fairytale theme park in the south of Holland, will open a new area for its youngest visitors in early summer 2021: a play forest called Nest !.
Located within the Ruigrijk area of ​​the park, close to other family attractions and in a small wooded area, Nest! it will be an inclusive area for young children of all abilities to play together.
The new space will include themed elements of Efteling's various roller coasters so that young visitors can even try out the biggest rides.
Nest! offers a safe place where children can play and challenge themselves.
The path through and around the play forest will be accessible to people in wheelchairs and there will be various play possibilities for children with visible and invisible disabilities. For example, there will be a slide for wheelchairs, elevated sandboxes, as well as places where children can find a little more peace and quiet.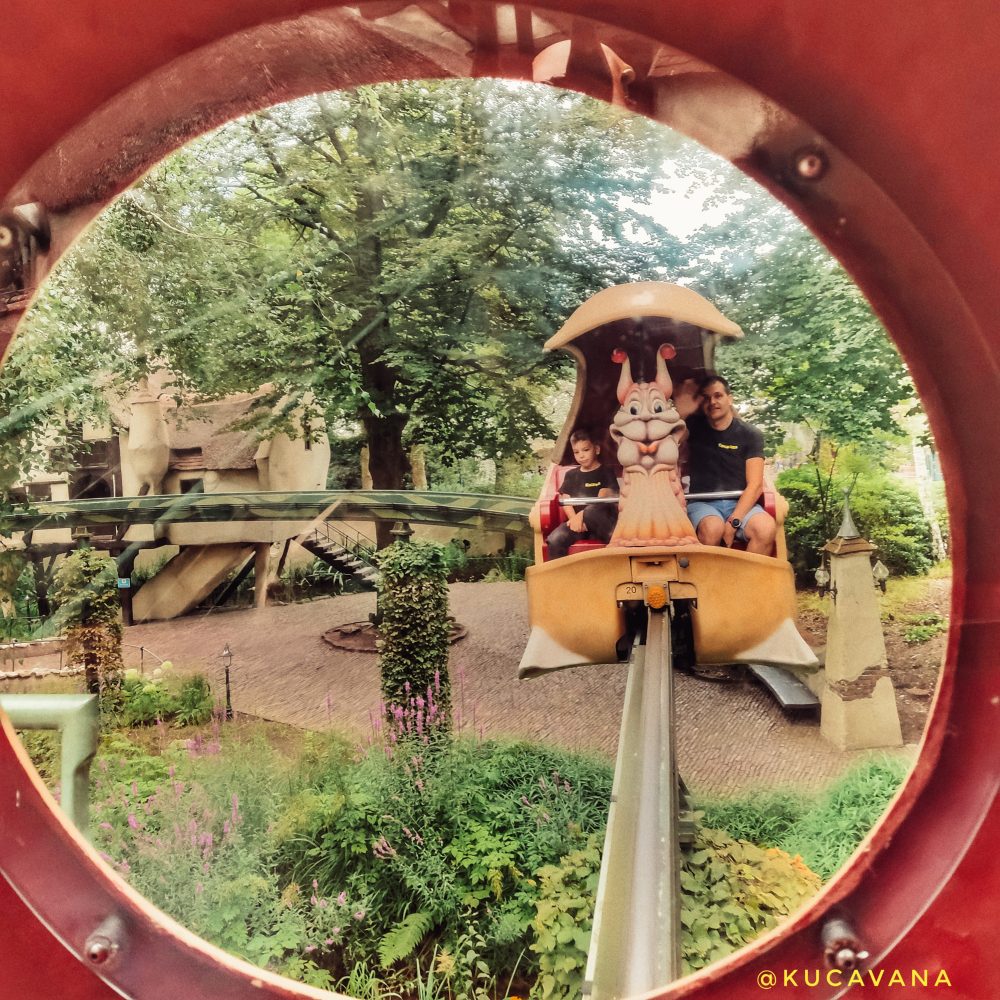 Photos of our trip to Efteling Holland