Discover a route through the Catalan Pyrenees with children and in a campervan or motorhome that are actually 11 different routes around the Catalan Pyrenees. An impressive article, with a lot of information and detail so that you can plan your next trip in the area.
Without a doubt, this family of 4 from the Tarragona coast are one of our favorite instagramers. But we must say that we are not only his followers, but we are also good friends and traveling companions on many occasions.
The Ohana, Cristina and Josep, together with their two little ones, are one of those positive, dreamy, good companions and great families that the world of motorhomes has given us. Great friends without a doubt for our family.
There is no challenge for Josep that he does not sign up for, he loves the mountains, sports and above all dreaming about travel. About Cristina, there is little to say more than she is one of those people who shine for her heart, always positive, attentive, and dreamy. A person who builds, who always creates positive things in others and with a brutal willpower. The two climb mountains, reach peaks and dream of new every day.
Without a doubt a couple and a family that falls in love.
In your instagram profile we inspire and make us dream of beautiful destinations. For me they are one of those instagramers who undoubtedly add value with their publications, so Do not hesitate to follow them! What are you waiting for?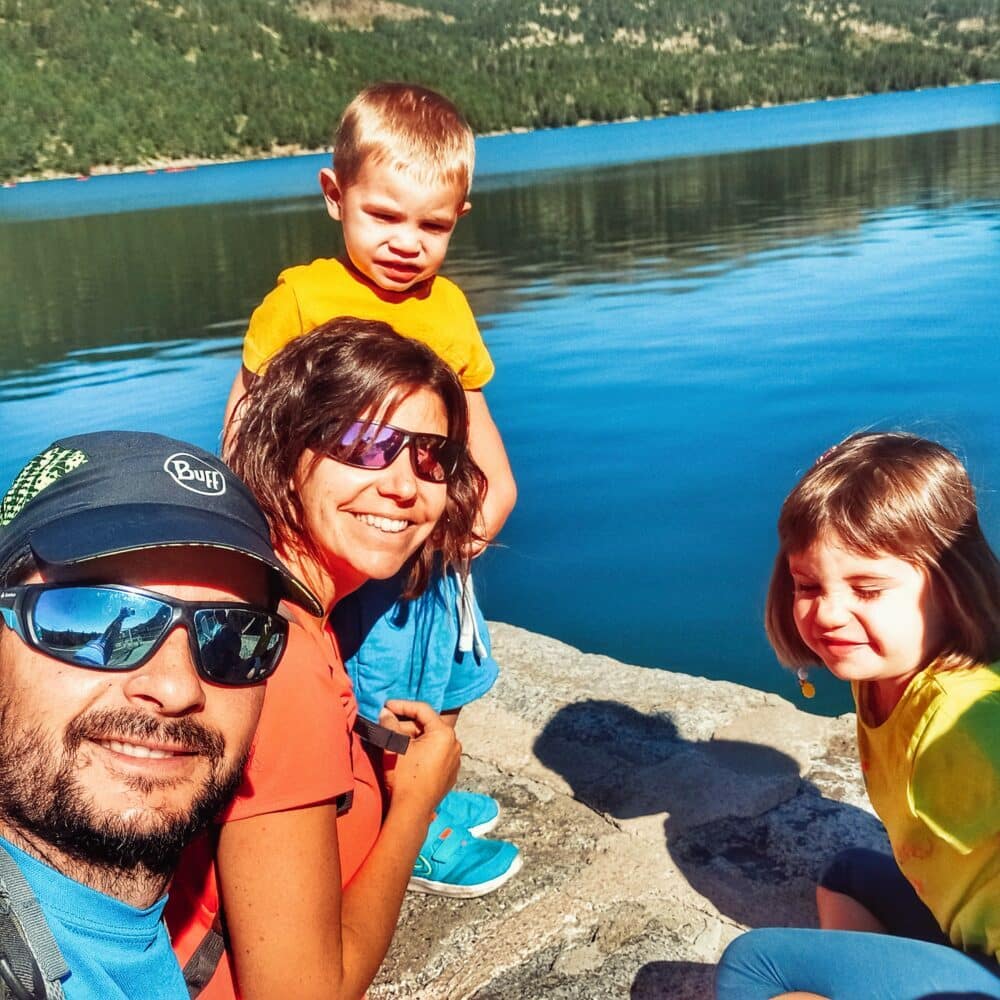 Plan and organize your trip through the Pyrenees in a motorhome in 5 clicks
Our route around the Catalan Pyrenees in a campervan: 49 days of exploration and discovery
This year with the Covid-19, our expectations of being able to go with the van to another country vanished and we decided to take a route to get to know our Pyrenees in depth, some spectacular mountains and with many things to discover and enjoy.
This route, of the Catalan Pyrenees with children, we have done during 49 daysAlthough they seem like many, we had many things to see, such as the spectacular Vall Fosca.
With this route through the Catalan Pyrenees with children, we want to discover a little about all the places that these mountains hide from us. From here we hope that you can take routes where you can enjoy with your family and others to enjoy as adults. It is not necessary to do the entire route, but you can organize fantastic weekends in the mountains or long stays in one of these places.
So now you can pack your bags to make this trip with children so beautiful. What by the way we packed our suitcase based on a checklist that has the blog of Peques is very good about what to take with children on vacation, I recommend it to you.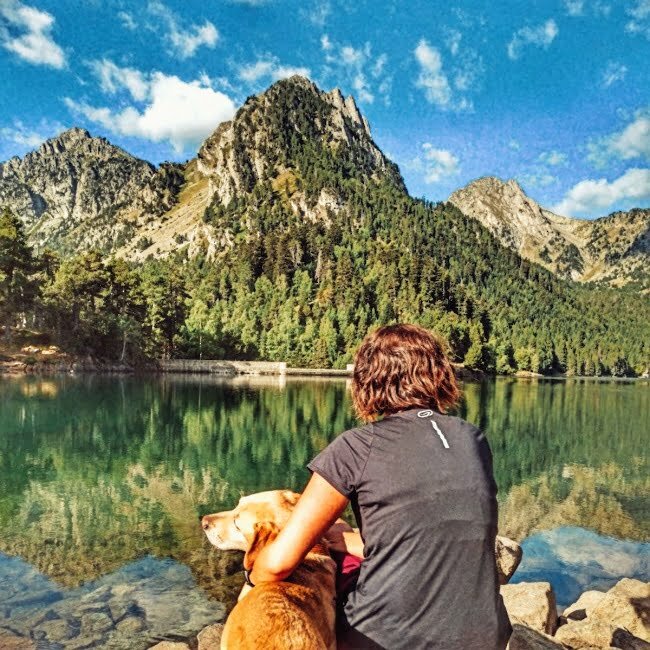 The 11 essential destinations around the Catalan Pyrenees with children in a motorhome or campervan route
The route through the 11 essential destinations around the Catalan Pyrenees with children
1 Benabarre in a motorhome with children, we started the route in the territory of the Aragonese Pyrenees but with Catalan speakers: the Franja de Ponent
The first stop of the holidays in the Catalan Pyrenees with children was in Benabarre, an Aragonese town in the region of La Alta Ribagorza Aragonese, touching with the Catalan province of Lleida, in the area called the Ponent strip.
In this area of ​​the Ponent Strip, history is shared with Catalonia and a dialect of Catalan is spoken, the Ribagorzano, that is why there is no better place to enter our route through the Catalan Pyrenees and its surroundings.
2 La Vall de Boí with children
La Vall de Boí, second stop on the Catalan Pyrenees with children, we like it a lot, we always visit it in San Juan or on weekends in June and July to see the Fallas. For those who do not know what they are, the Fallas party, which is celebrated in 63 towns in the Pyrenees and Pre-Pyrenees (34 in France, 17 in Catalonia, 9 in Aragon and 3 in Andorra) has been declared Intangible Heritage of Humanity by UNESCO.
3 La Vall d'Aran with children, a mandatory stop on the route through the Catalan Pyrenees with children
For us, the Aran Valley was a little unknown, since we had been but to ski and go through Vielha, but we did not know its towns or its mountains. Although we have to say, we had many things to see and visit.
4 Sant Joan de l'Erm with children
In the Castellbó valley we found an exceptional and unique place, it was recommended by @blankaonroad and it was very successful ...
5 Pedraforca Massif with children
It was one of the challenges that we had proposed for 2020 and the day to complete the challenge arrived. We had to climb Pedraforca, we did this challenge without children, don't be scared!
6 Vall de Núria what to do with children
The Núria Valley is one of the most charming natural places in Catalonia. A space where children can enjoy zipper access from Queralbs to Núria and observe the landscape that surrounds that valley.
7 What to do and what to see in Camprodon and its valley
The Camprodon Valley is an obligatory stop whenever we go to the mountains, we really like the area and especially Camprodon and its sausages. In the Valley both in summer and winter you can do many activities. Some that we have made are ...
8 La Cerdanya for 7 destinations and essential plans
We start the route through Cerdanya! If it weren't for the Cadí Tunnel it would be one of the favorite destinations. We like this part of the Pyrenees because the mountains let the people of the valley breathe.
9 The French Cerdanya in 6 essential destinations
We left Cerdanya, well, halfway, we moved to the French part to discover places on the other side of the Pyrenees. Some of the things that we highlight and recommend are ...
10 Andorra 6 plans to do with children
Now you will tell us that we have made a mistake here, that it is not part of the Catalan Pyrenees, because you are right! But we wanted to spend a few days in Andorra, the country of the Pyrenees, and discover beyond Calle Meritxell and Caldea. So it was! We carry out different excursions and plans that we detail below, ideal with children.
11 The Valls d'Aneu in 6 essential plans with children
Before ending our trip, we decided to visit this valley, a valley where it is a bit difficult to spend the night in a motorhome and where we had our base camp in the Rialp motorhome area ...
And so we finished our route through the Pyrenees, for us it has been an unbeatable summer, it was probably not what we expected but we have enjoyed it and we have discovered many places that have left us very good feelings and wanting to be able to return, we hope you like it and that it helps you to be able to enjoy some of these beautiful and special places that we find close to home.
If you do not have a motorhome and what you want is to rent one and start in this world, this is your service. Or, if you don't have time to organize your next motorhome or camper trip and you want someone to organize it for you with the utmost professionalism, this is also your service.
We advise, manage, solve doubts, give support and set up a route or organized trip in a motorhome personalized to your tastes and needs, so that you go calm, safe and your motorhome trip is unforgettable.
PRICE: Depending on the days of the organized motorhome trip to be assembled.
Other articles that may interest you
Access the articles and content of our blog.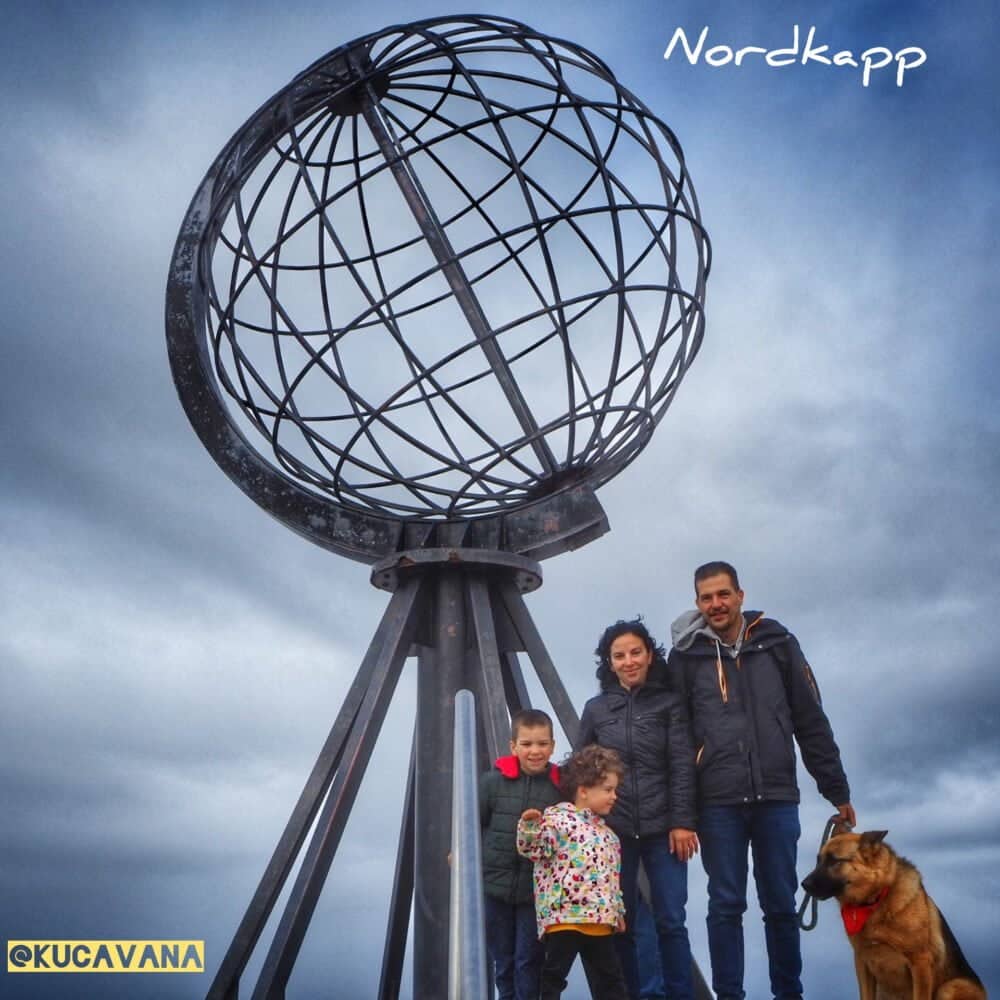 Receive every Friday, free of charge, in your email all the news from our blog.