Discover the Balkans by motorhome, from the hand of the instagrammers @on_y_van. A trip that will make you fall in love through the travel story to the place of European contrasts of Montenegro, Bosnia and Herzegovina.
Without a doubt we are very fans of the family @on_y_van. Isaac, the great photographer, Finny, the family dreamer, and their two charming little ones, are some of our favorite instagramers in the world of caravanning and campering. Although we must be honest, and we are not only fans but for us they are great friends, accomplices of adventures, laughter and games. They define themselves as a family in the process of discovering the world. But the reality is that they have already discovered more than half the world. Insatiable travelers, great adventurers and with a sense of humor that distinguishes them, this family today walks us through their great journeys. Also, if you like learning French, don't miss their Instagram profile where they not only write in Spanish but also translate everything into French.
With their publications they help to plan and decide routes and trips. For me they are one of those instagramers who undoubtedly add value with their publications, so do not hesitate to follow them! What are you waiting for?
In this post @on_y_van shares the route and the best destinations in Bosnia and Herzegovina and Montenegro by motorhome. Route that @on_y_van also tells you in detail on his instagram profile.
A RTour the Balkans in a monthlong campervan where they discovered Croatia, Slovenia, Bosnia and Herzegovina and Montenegro.
Here they explain their favorite Balkan destinations. They are not going to talk to you about Croatia or Slovenia, destinations that they consider more touristy and typical, but they will tell you about two little less usual countries and much more breakthrough of cultural schemes:
Montenegro, Bosnia and Herzegovina in a motorhome or campervan awaits you!
But also if you want to discover well all the destinations of this trip that they made in 2019, discover their YouTube channel and watch their videos.
BOSNIA AND HERZEGOVINA BY MOTORHOME
Before going on to relate the trip, you should know the minimum of Bosnía by motorhome.
Overnight in Bosnia in a motorhome
Free camping is prohibited but neither parking nor staying overnight is persecuted, although for the price of the campsites, you can sleep in campsites without problem with your motorhome or camper. In big cities, watch out for the danger of theft.
Roads, gasoline and GPS
The roads, without being horrible, are not good either, except for a piece of highway that takes you from Sarajevo to the vicinity of Visoko, the site of the Bosnian pyramids.
You have to scrupulously keep the posted speed limits because there are police on the hunt and capture those who get lost and step a couple of miles on the accelerator.
Finally, to keep in mind is that the GPS mapping in the country is not very good.
Diesel is cheap. What you should be aware of is that sometimes you cannot pay by card.
Currency, prices and card payment
The euro is accepted in all tourist places without problem, although the official currency is the mark.
In some places you can pay with a card, but in others you cannot, and you have to anticipate it.
There are ATMs in many places, but the fees are very high.
Food and restaurants are quite cheap.
You have to be very careful with pickpockets, especially on public transport.
Culture
It is inhabited by Muslims, Croats, Serbs, Orthodox Christians and Gypsies, and some Ladino Jews, from those who fled when the Catholic Monarchs expelled them and were
settled here.
The buildings are not as deteriorated by the ravages of the war as it is said, although evidently there are still vestiges of the war. And be careful, because it is the most mined European country and you have to be careful.
Political geography
Bosnia is divided into two entities: the Federation of Bosnia and Herzegovina, and the Republic SRPSKA. This was established in the 1995 Dayton treaty. Bosnia is divided into cantons and the
SRPSKA, in provinces. Both have Sarajevo as their capital but, unofficially, the Republic favors Banja Luka.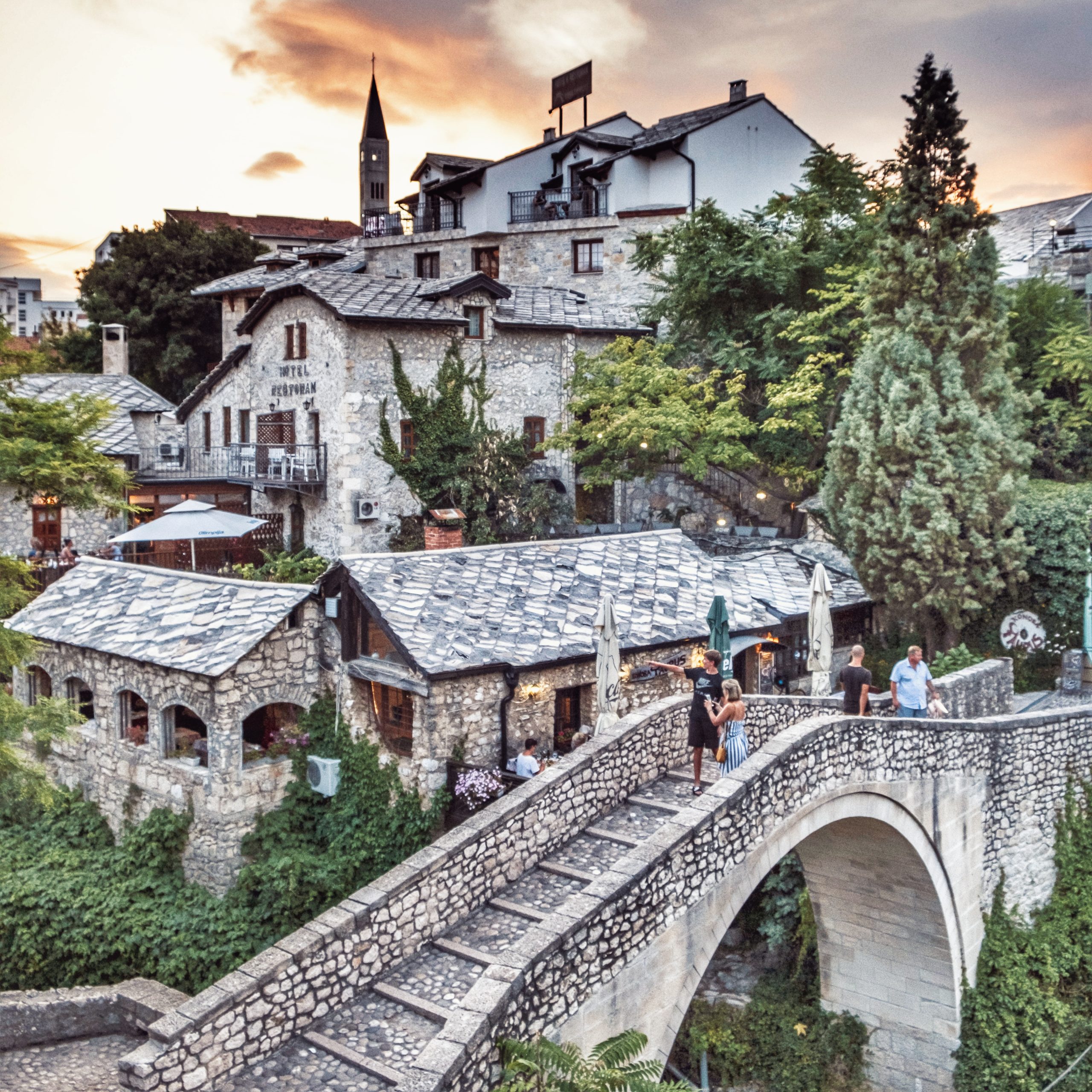 MOSTAR, OUR FAVORITE DESTINATION OF THE TRIP TO BOSNIA BY MOTORHOME
That tickling in the stomach, you travelers know what we are talking about, that we have missed for so long, we find it again in Mostar.
And it is that gradually enlarging the comfort zone makes that sensation increasingly difficult to feel. Feel the adventure of discovering, learning from other cultures, empathizing with a world that you do not know but that is also yours. So setting foot in a city that we found different made us rethink our next trips.
Get to know Mostar
La life in Mostar revolves around its bridge, symbol of the city and origin of its name, "Most" means bridge. That is why during the Balkan War it was the target of the Yugoslav People's Army which destroyed it along with hundreds of other historical treasures, not to mention the human cost.
HR traces of war they are still present in the city, but are hidden by a present full of life.
Tourism fills its streets and the pockets of locals. its art, gastronomy, music festivals… We believe there are a thousand reasons to visit it. We loved Mostar, it is the city where he lives contrast, the thong and the burkini intermingle on the banks of the Neretva, on the loudspeakers of the bars Maluma is silent to give way to the call to prayer and returns to his "perreo" when the faithful can take for granted.
The city has the unique atmosphere that the places that have one foot between east and westOttoman buildings take you to a remote past while leaky buildings transport you to a more recent one whose scars are still very visible.
From the banks of the river the show is put on by the jumpers who wait to have their caps full of coins to jump off the bridge. What is now nothing more than tourist entertainment was once the ritual with which the boys of the city turned into men.
Overnight in Mostar in a motorhome
For, sleep in Mostar with the camper we recommend the Jusovina motorhome area, It is not cheap or spectacular but the treatment is very good and in addition to a very clean bathroom and shower you can enjoy spectacular views from its terrace and it is 5 minutes walk from the city.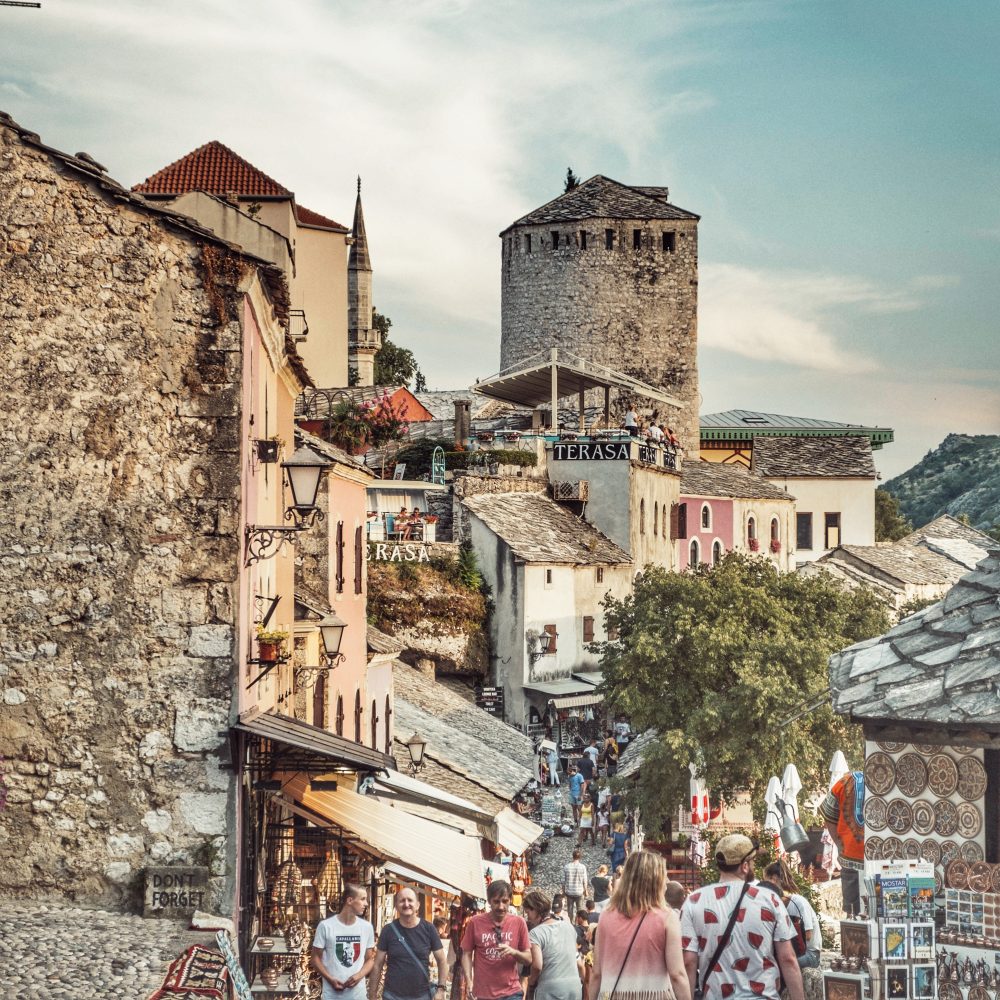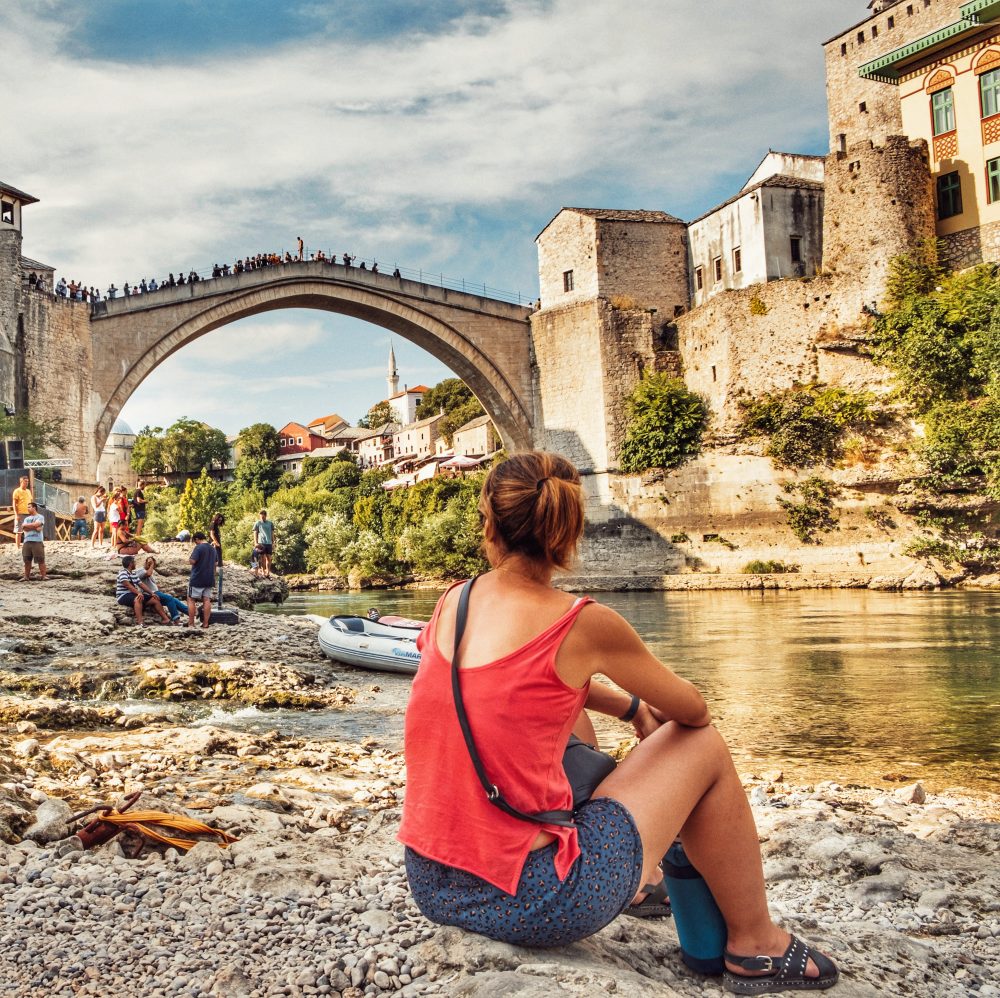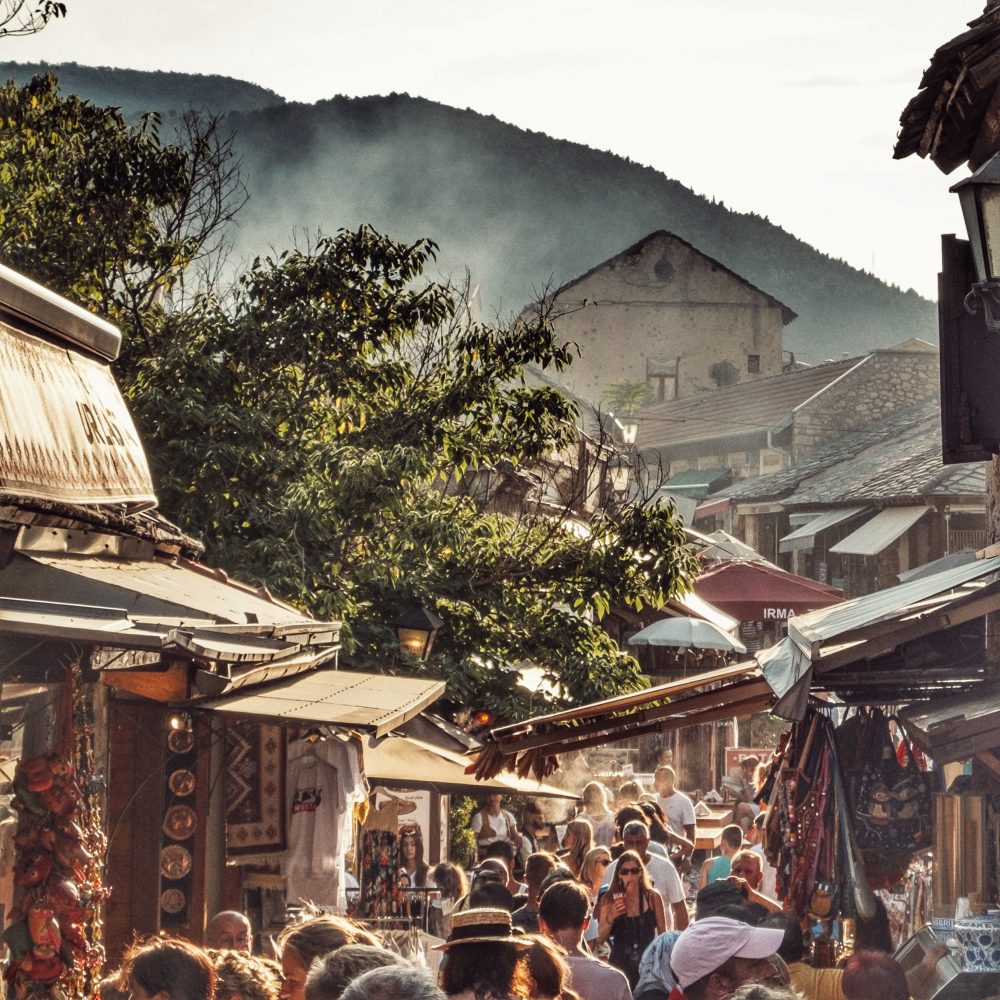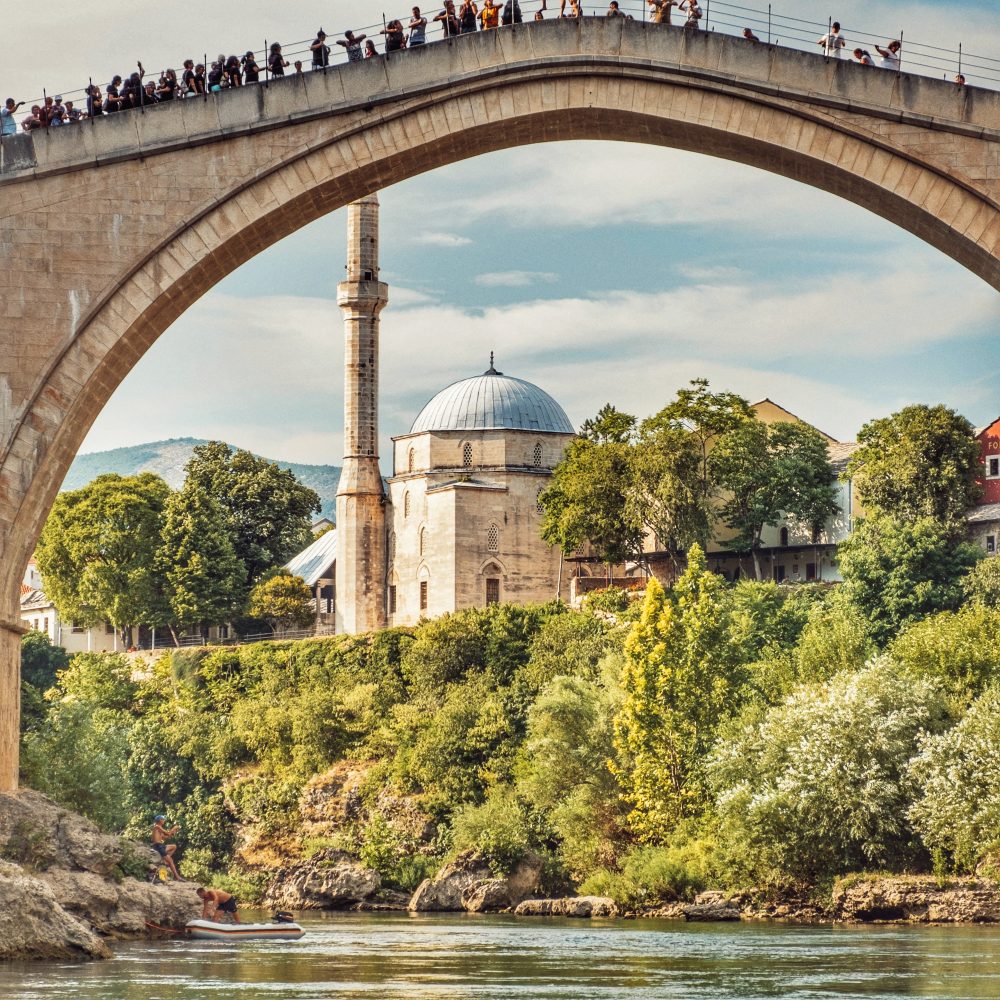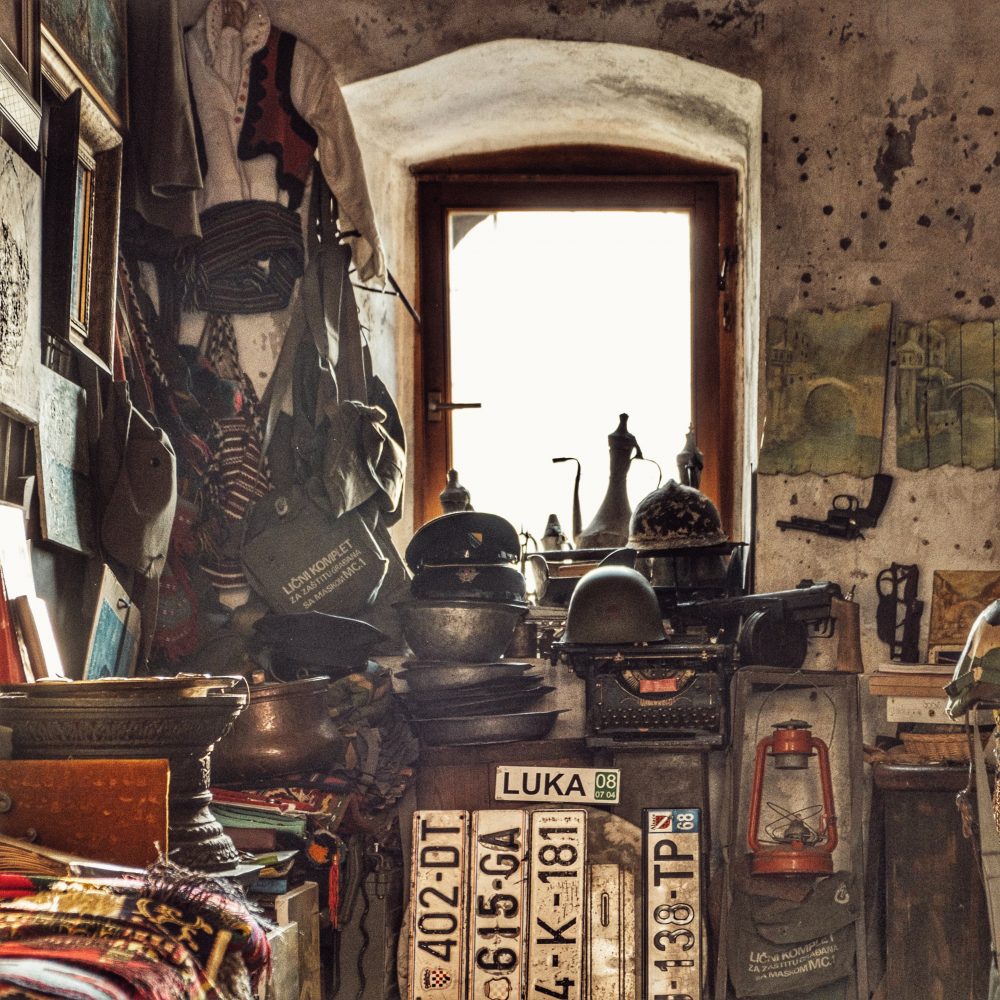 First of all, you should know that Montenegro is a country without many problems for motorhomes or camper vans.
It is a country that has cost much more to come back after the war than its neighbors in Croatia or Slovenia, so you will see many contrasts.
Overnight Montenegro in motorhome
In Montenegro, both spending the night in a motorhome and parking are not prohibited, but free camping is. There are many places where you can park and spend the night without problems. But in big cities, watch out for the danger of theft.
Also, there are many campsites in Montenegro and they are actually cheaper than the European average. For € 20 uros you can sleep in a very good camping being 4.
Montenegro currency in motorhome
You should know that Montenegro is not from the European Union, although it is from the European economic union, so they work with Euro and you will not have more complications.
We realized how little we knew about Montenegro the moment we set foot in it.
In our heads came images of communist countries that were part of the former Yugoslavia, with little tourism, but no, nothing to see.
There is nothing like traveling to know reality! Because we feed on prejudices and we have a distorted picture of the world.
Our first stop in Montenegro, Kotor. Nestled in the Bocas Bay, on the shores of the incredible fjord, Kotor is surprising, so much so that they named it World Heritage.
The city sits on an ancient destroyed crater and is totally walled.
Throughout its history it has passed from hand to hand, but Venetians and Austro-Hungarians were the empires that most influenced it.
In modern times Kotor was part of Yugoslavia until finally from 2006 it is part of Montenegro. We would say is its most touristic city along with Budva, so come psyched to be part of mass tourism if you do not come out of season.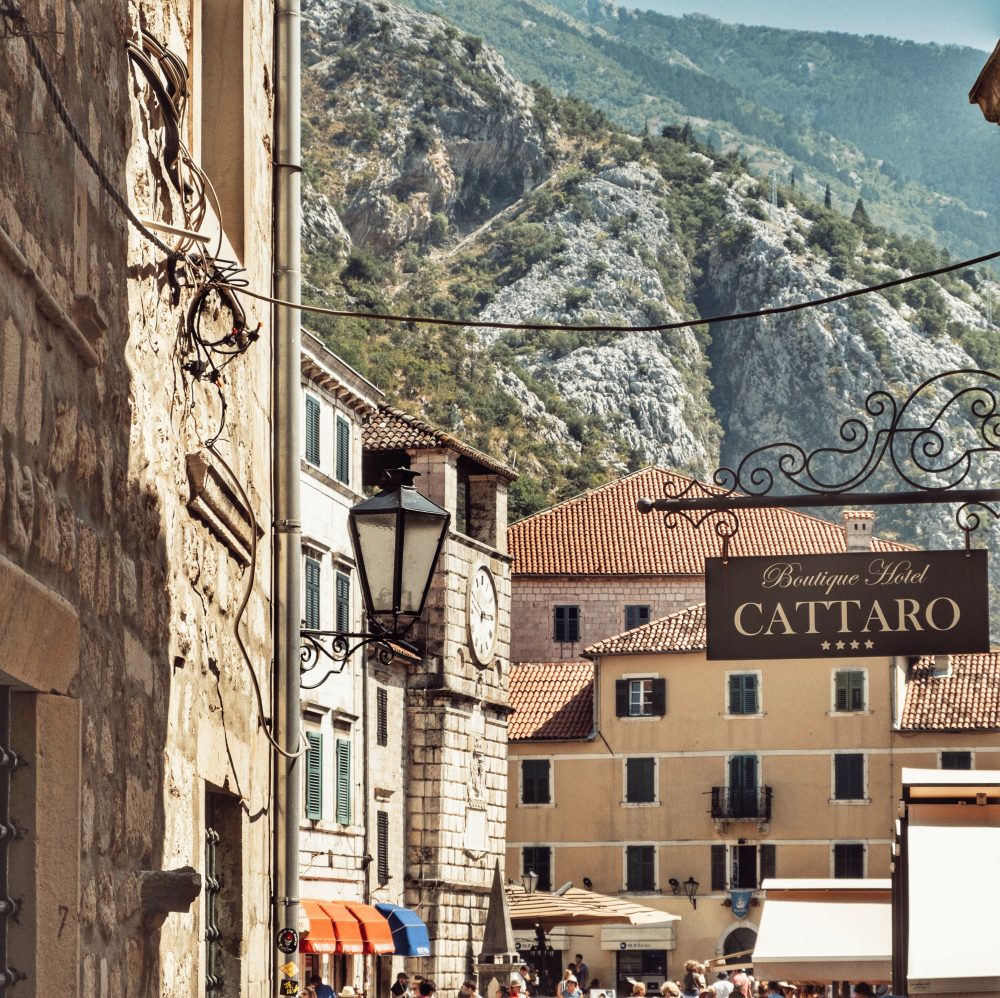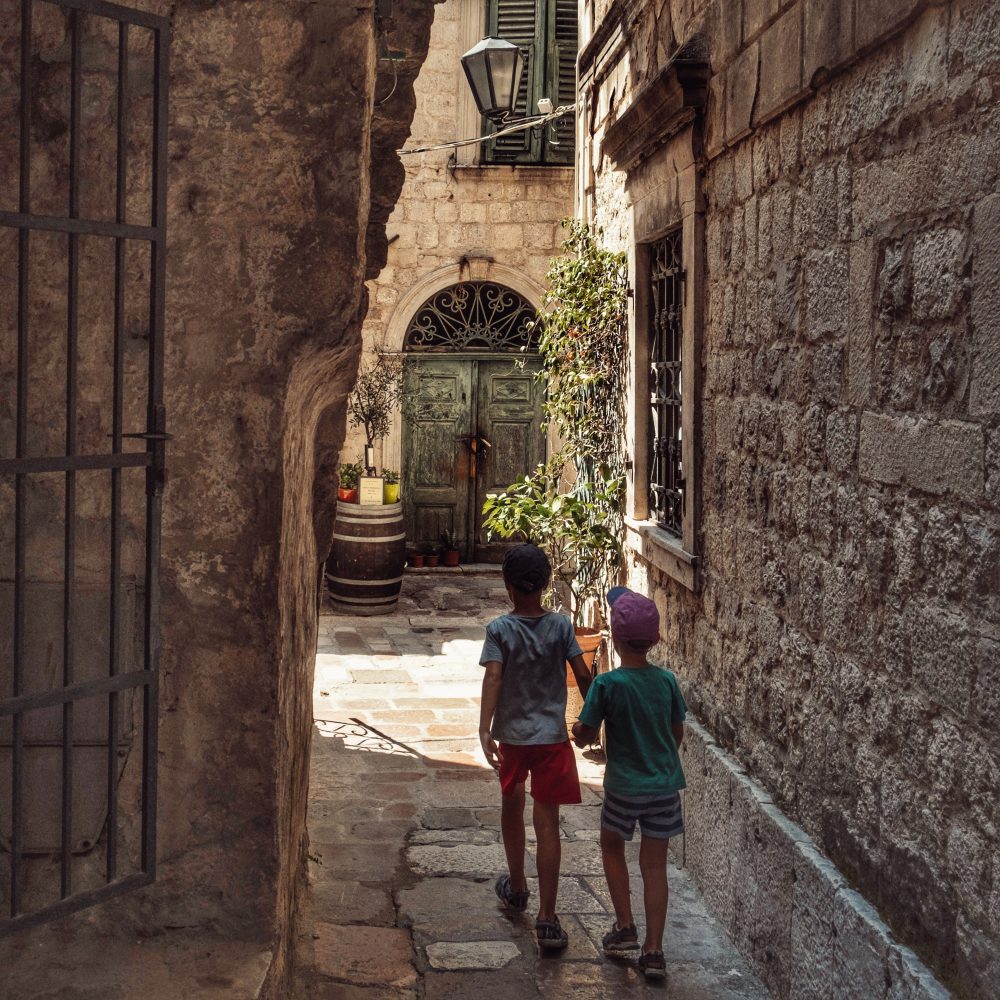 Here Cadmus found refuge, loved Harmony and achieved the tranquility lost in Thebes.
Budva is so ancient like its legends. Although when you see her profile cut out on the beach the first thing that comes to mind is her Venetian heritage.
Today its old town is a tangle of narrow streets and squares used as restaurants and shops, a beautiful shopping center for the thousands of tourists who flood its beaches and its modern area.
In high season it is full and its traffic is insane so be patient and take the opportunity to try the specialty of the Balkans, the burek, be it spinach, cheese or meat.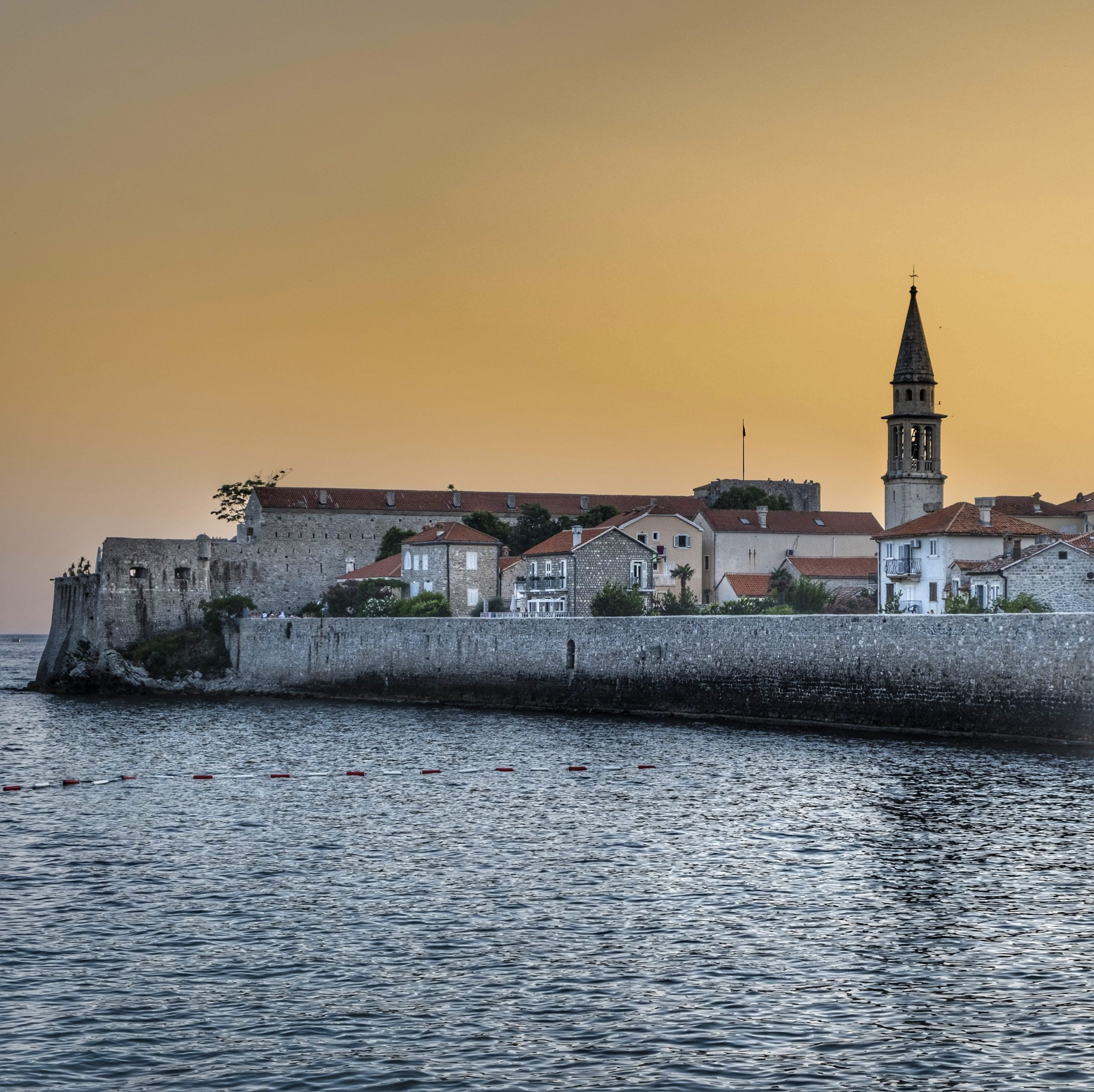 This is where we found the Most authentic Montenegro and where we were able to collect advice from the locals for a next visit to the country, which we will do for sure.
The shores of Lake Skadar are divided between Montenegro and Albania, is third in size in Europe and it has some curious formations called "Oko" (eyes) that reach 112 m deep.
Skadar is a great protected national park, habitat of hundreds of species, some in danger of extinction, that share and have shared this incredible enclave with humans for millennia.
The lake has small islands in which the scribes, monks who were dedicated to copying books in the Middle Ages, lived in monasteries next to the water.
We entered the lake through the town of Virpazar known for his resistance against the Nazis in WWII.
From there you can choose the excursion that best suits you, including the language, from any of the stalls that flank the main street. In our case, we hired one in which as an extra surprise they gave us wine and homemade sweets from the area, they even let us jump from the boat. You cannot imagine the sensation of swimming in it, the little ones still remember it!
Let us know that if when you think of the Balkans, only the Croatian beaches and the mountains of Slovenia come to your mind, knowing that there is still much to discover. We will continue to do so!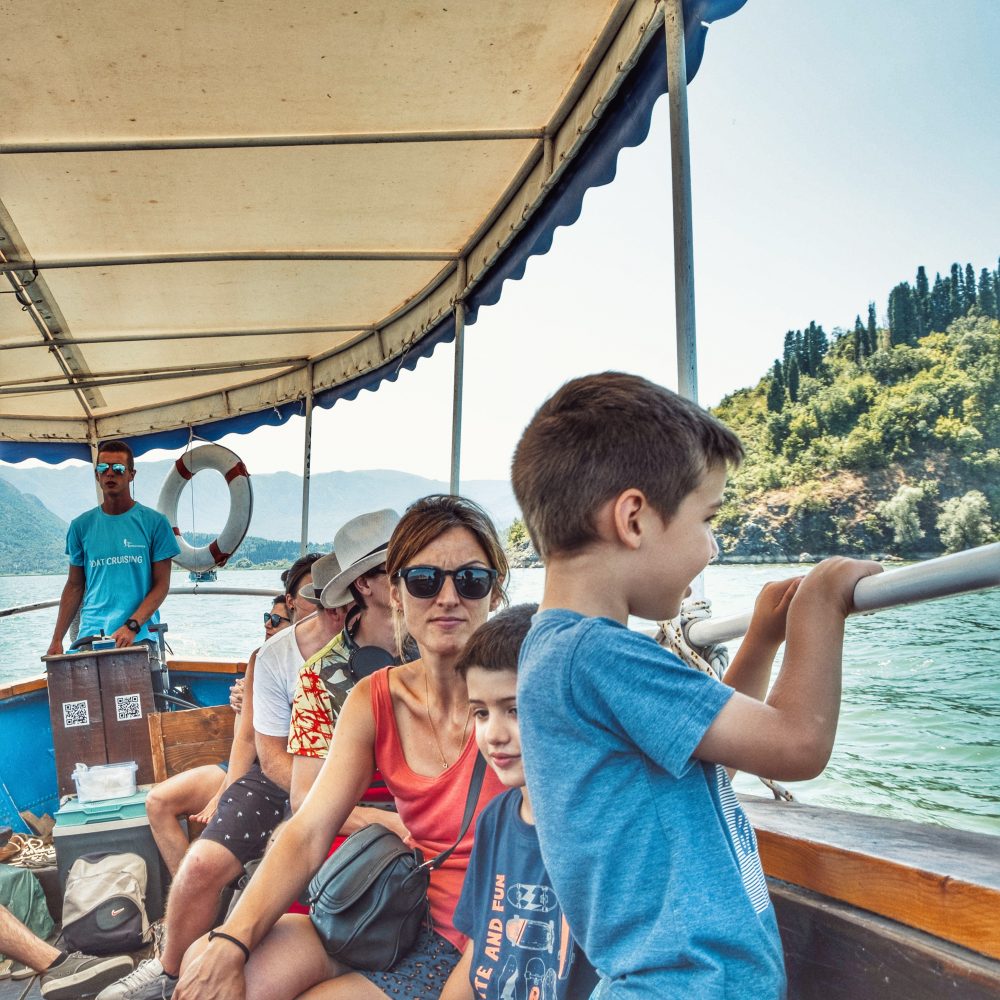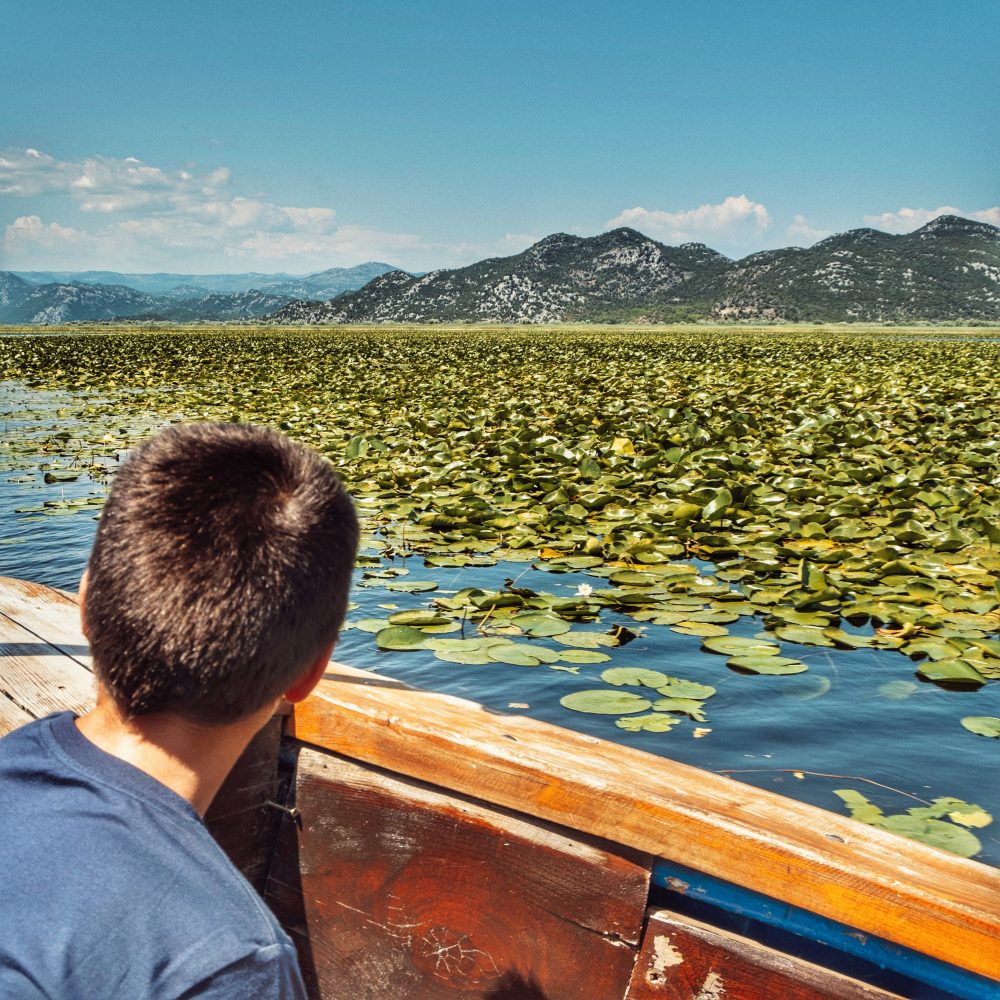 OTHER POSTS TO COMPLETE YOUR JOURNEY THROUGH THE BALKANS