Discover the camper country par excellence, the most camper friendly country in Europe. And discover it with this travel guide to France by motorhome plus a lot of routes by motorhome or camper van that will inspire you on your next trip.
Complete guide to travel to France by motorhome
France by motorhome: France basics you should know before you go
Language France
France languages ​​spoken
What language does France speak?
The official language of France is French. It is the language of France, which every Frenchman speaks without a doubt anywhere in the country.
Although there are other dialects and languages ​​in France that are used, all of which are not taught or used officially.
Some of these unofficial dialects and languages ​​of France are recovering thanks to cultural associations and local private entities, but in general they are languages ​​or dialects little spoken in the country.
Unofficial languages ​​in France (languages ​​of France but most dialects of French):
Breton: Celtic language of northwestern France.
Corsican: Tuscan dialect of Corsica.
Provençal: dialect of Occitan from Provence and Languedoc.
Occitan: Romance language of the south of the Loire (Nice, Aran Valley, Béarn, Aude)
Catalan: which comes from Gallic Latin and talks about Catalonia in the Eastern Pyrenees.
Franco-Provençal: Romance language of the Savoie, Friborg and Valais.
Alsatian: dialect of Germanic origin used in Alsace.
Basque: Atlantic Pyrenees within the so-called Basque-French Country.
Basic words in French
Some basic words in French that you should know are the following:
Good morning: Bon jour
Good afternoon: Bon soir
Good Night: Bon nuit
Please: S'il vous plait
Thank you - Thank you very much: Merci - Merci beacoup
You're welcome: De rien.
Excuse me: Pardon, Excusez-moi
Yes-No: Oui-Non
I don't understand: Je ne comprends pas
Goodbye - See you later: Au revoir - À tout à l'heure
How much does it cost? : Combien çà coute?
This: Ce
Currency and prices
France coin
Euro.
France average prices
The prices are similar to Spain, a little higher in most products, but not much.
Territorial organization France
Territorial organization of France
France is a centralist state and territorially it is divided into, delegating executive powers, never legislative powers of the State, in mainly:
18 Regions, 5 overseas (Guadeloupe, French Guiana, Martinique, Mayotte and Reunion).
Departments With a total of 101.
Communes. With a total of 36.682 communes, which are equivalent to the municipality.
Regions France, excluding overseas:
| | | |
| --- | --- | --- |
| Region | Capital | Residents |
| Great East | Strasbourg | 57 433 |
| New Aquitaine | Bordeaux | 84 061 |
| Auvergne-Rhône-Alps | Lyon | 69 711 |
| Burgundy-Franche-Comté | Dijon | 47 784 |
| Brittany | Rennes | 27 208 |
| Center-Loire Valley | Orleans | 39 151 |
| Corsica | Ajaccio | 8 680 |
| France's Island | Paris | 12 011 |
| Occitania | Toulouse | 72 724 |
| Upper France | Lille | 31 813 |
| Normandy | Ruan fabric | 29 906 |
| Pays de la Loire | Nantes | 32 082 |
| Provence-Alps-French Riviera | Marseilles | 31 400 |
Maps: France on the map
If you ask yourself: Where is France, here is the answer.
France on the map of Europe
Greater France map of its Regions:
Flag of France
France flag
France population
Inhabitants France / France population:
7.098.800 people, approximately. It is a highly populated country and has a population density: approximately 122 inhabitants per km2.
Typical food in France
Tasting the gastronomy of the country where we travel should be a must on our trips.
Supermarkets
In France buying in supermarkets is similar to that in Spain. However, restaurants do not have a menu as here generally two courses and starter and post. There are usually Formules or the Plait du Jour, a kind of lunch menu in price but sometimes with different combinations of dishes. There are usually also menu, the most common at dinners.
There are many restaurants in fast food and creperies that for a low price, around 10 euros per person you will eat well. But if what you want is to try quality gastronomy of the country, it has an average price per person of 20 euros.
Be that as it may, don't leave without trying the following typical food in France:
Typical food in France
First of all the bread that is not lacking in France, baguette as the first culinary stop.
Cheeses in all its variants: le comté (sweet), camembert, symbol of Normandy with a strong smell, Reblochón, soft and delicious, Roquefort, blue and very popular in the world, goat (chévre), Brie ...
Quiches. A kind of savory cake where eggs, cream or milk and other ingredients are combined into a delicacy.
Moules frites, mussels with fries. Very typical also of Belgium and especially of the north of France. Sometimes they put onion and cheese sauces on it.
Coq au vin, the typical French chicken stew that is "drowned" with good red wine.
The stewed beef or boeuf bourguignon very typical of Burgundy.
Soupe à l'oignons, onion soup. A simple but emblematic traditional French dish. With pieces of bread, meat broth and caramelized onion, cooked for at least 2 hours. Delicious.
Duck confit usually super long, up to 26 hours! It is not cheap for that reason, it is a total delicatessen.
The Raclette. Also typical of Switzerland, although the French often use a machine that heats the cheese. It is like an appetizer but they mix it with melted cheese and potatoes apart from the sausage.
Le gratin dauphinois, very typical of the Alpine region, but also throughout France. It is a baked dish of gratin potatoes cut into thin slices and mixed with fresh cream or milk and a lot of cheese, and sometimes mushrooms.
Oysters, accompanied by a drizzle of lemon and a good wine.
Cassoulet, a very typical dish from the French Catalan part of the Languedoc and Pyrenees. In Carcassonne if you go for sure you will see this dish. It is a clay pot cooked with beans with vegetables and very rich meat.
...and more:
Oursinades or fresh sea urchins opened with a splash of lemon and accompanied by white wine.
The foie gras, surely you know it, little to say there is 🙂
Frog legs or cuisses de grenouilles, usually breaded and fried.
The famous ratatouille, especially a specialty from the south of France. Famous dish for the drawings and very healthy. Mix of tomatoes, garlic, zucchini, peppers and aubergines with Provencal herbs. Very simple to do and very healthy.
We scare them in every way. Snails that above all say that the best are in the Bourgogne region. They are usually cooked with butter, parsley and as with aioli, although there are a thousand great recipes if you like snails.
Galettes or savory crepes. There are all kinds and with many different ingredients, delicious. They are very typical of French Brittany.
Typical French sweets
Butter croissant, always delicious for a good breakfast or snack.
Tarte tatin, the French apple pie.
Glazed chestnuts or marrons glaces, a very sweet and good sweet.
Almond, egg white and sugar macarons in a thousand different flavors and colors, delicious.
Crepes sucrees, sweet crepes with nutela, jam, sugar, lemon and sugar, etc ...
Souffle. A delicate and light dish, very rich with a smooth texture, admired all over the world. It is like a fluffy cupcake and there are sweet and savory chocolate, cheese, etc.
Typical drinks of France
Without a doubt, wine is the star of French drinks, along with champagne.
But you will also find, depending on the area, liquors such as Calvados in Normandy, Cognac, etc ...
France by motorhome: Regulations and culture of motorhome
Traveling in France in a motorhome is the easiest. Without a doubt, the motorhome routes in France are among the best in Europe.
Regulations on parking and spending the night in a motorhome in France freely
The regulations in France regulate that you can park and spend the night anywhere that a vehicle can do it, as long as it is not camped (leave the perimeter of your vehicle, that is, take out tables, chairs, etc ...), as in Spain although with particularities, which we will see later. This is the general rule, you can park and stay overnight if there is no explicit prohibition.
Regulations on camping in a motorhome in France
Camping in France is meticulously regulated in a varied way depending on the region and place.
Now as a general rule Free camping (taking out table chairs, opening windows, awning ...) is prohibited throughout France in these places:
By the sea
In natural parks or protected environmental areas
In the streets and public roads
Less than 500 meters from a tourist attraction
On private farms without permission
Outside of these places, we must look at each case about the region we are in and place, a normative maremagnum.

But as a general rule, outside of the places mentioned above, if there is no prohibition, we could take out our awning, table and chair to eat without problem.
Another important thing to know is that the French motorhome culture is of great respect and education, which means that no one thinks of leaving their table and chair and awning anywhere all day. They only do it at the time of use and then they collect everything quickly. You must always do this as well, so that wild camping is still tolerated in France outside of the places we have mentioned above.
Motorhome services and areas in France
France by motorhome is very easy since has the largest network of motorhome areas in Europe with more than 6000 motorhome areas. Motorhome areas with all the services of emptying and filling with water and many with electricity.
Most of the overnight areas for motorhomes or campers are municipal and free or at very low prices, less than € 10 for 24 hours.
In practically all points of interest or tourist towns you will find a motorhome area, and generally always central or well connected to the center of the towns.
The French have a PhD in camping and caravanning and it shows.
In addition to these motorhome areas, we find a very important network of overnight areas in farms and vineyards where they allow to spend the night and camp in exchange for the purchase of km0, this network is what France Passion forms.
Carreteras
In general the roads are very good in France. The national ones usually have a hard shoulder and are usually fine, although depending on the area you will find many changes in grade, curves and a lot of two-way traffic.
The highways are great, but against the outrageous prices. In some sections there are highways but they are minimal.
Plan and organize your trip through France by motorhome in 5 clicks
More than 20 routes through France by motorhome or camper to inspire you
Discover different routes through France by motorhome. Routes through France by motorhome to the different regions and departments of this great camper friendly country, where traveling by motorhome will be easy.
Expand the area of ​​your preference and discover the different routes through France in a motorhome or camper van.
If you do not have a motorhome and what you want is to rent one and start in this world, this is your service. Or, if you don't have time to organize your next motorhome or camper trip and you want someone to organize it for you with the utmost professionalism, this is also your service.
We advise, manage, solve doubts, give support and set up a route or organized trip in a motorhome personalized to your tastes and needs, so that you go calm, safe and your motorhome trip is unforgettable.
PRICE: Depending on the days of the organized motorhome trip to be assembled.
More routes in motorhome or camper around the world
Access the articles and content of our blog.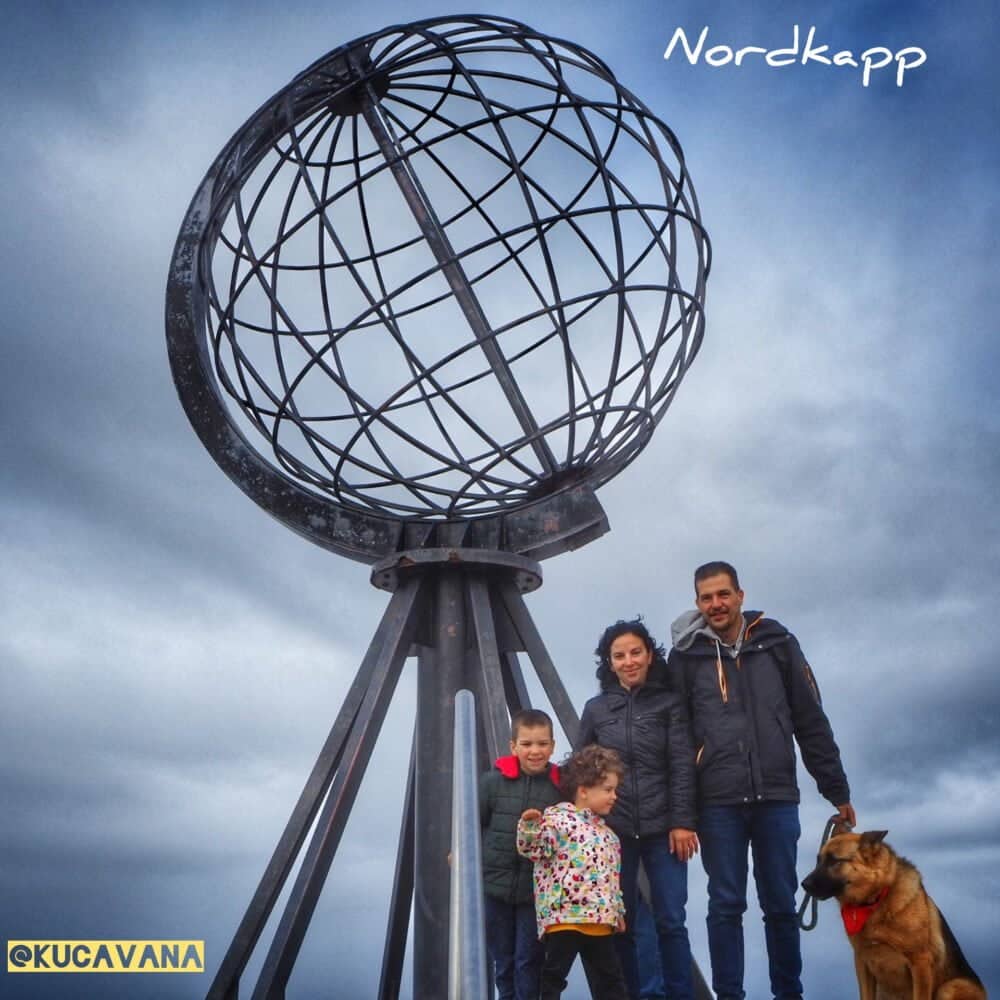 Receive every Friday, free of charge, in your email all the news from our blog.
We write in this blog for love of travel and writing. With the sole objective of helping you plan your trips. For this reason, whether this post has served you or not, we appreciate your contributions and comments to improve it.
Summary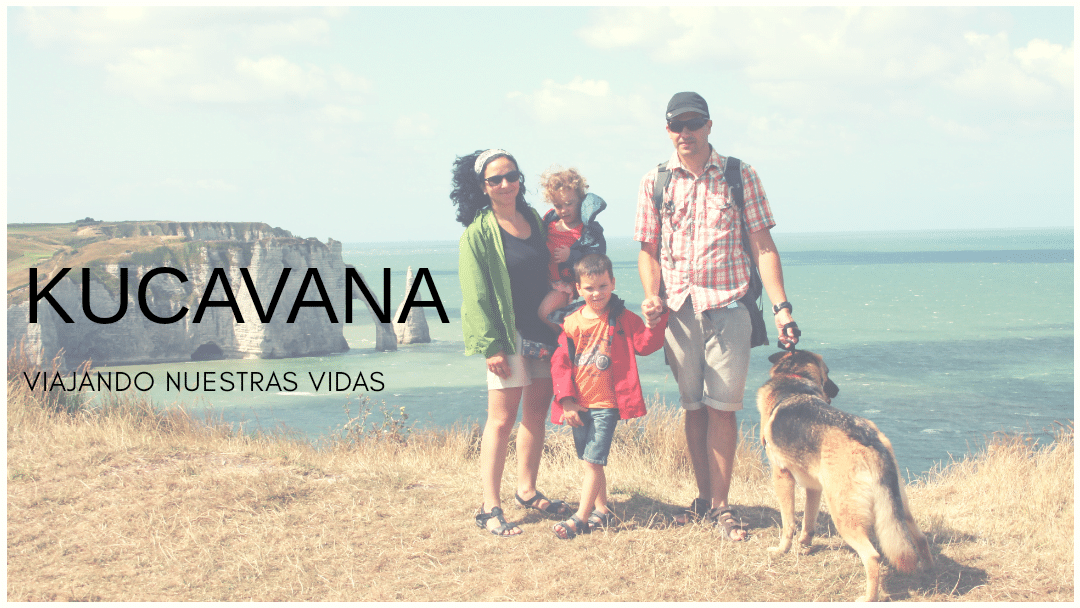 Article Name
List of different proposals for motorhome routes in France
Description
List of different proposals for motorhome routes in France
Author
Publisher Name
Publisher Logo