A family of 5 wanting to enjoy the road and find new places awaits you on their Instagram profile.
If you want to know more about traveling by van with children, being responsible and adventurous, do not hesitate, meet this great camper family, you will love it!
On the route through Panticosa to Lac d'Estaig in a motorhome or camper
Next we are going to narrate our experience on a route that we started in Panticosa in a motorhome or camper with children and that runs through the area until we reach Lac d'Estaig in a motorhome or camper, as you wish.
First stage of this route by motorhome: the Panticosa area by motorhome or camper in Aragon
First of all, we arrived with our van to Subscribe and we sleep in it Chairlift parking. Thanks to Park4night we found this magnificent place to spend the night.
The next morning we went to Los Baths of Panticosa by van and we went to see the Salto del Pino. A small excursion of low difficulty, since we travel with a 3-year-old.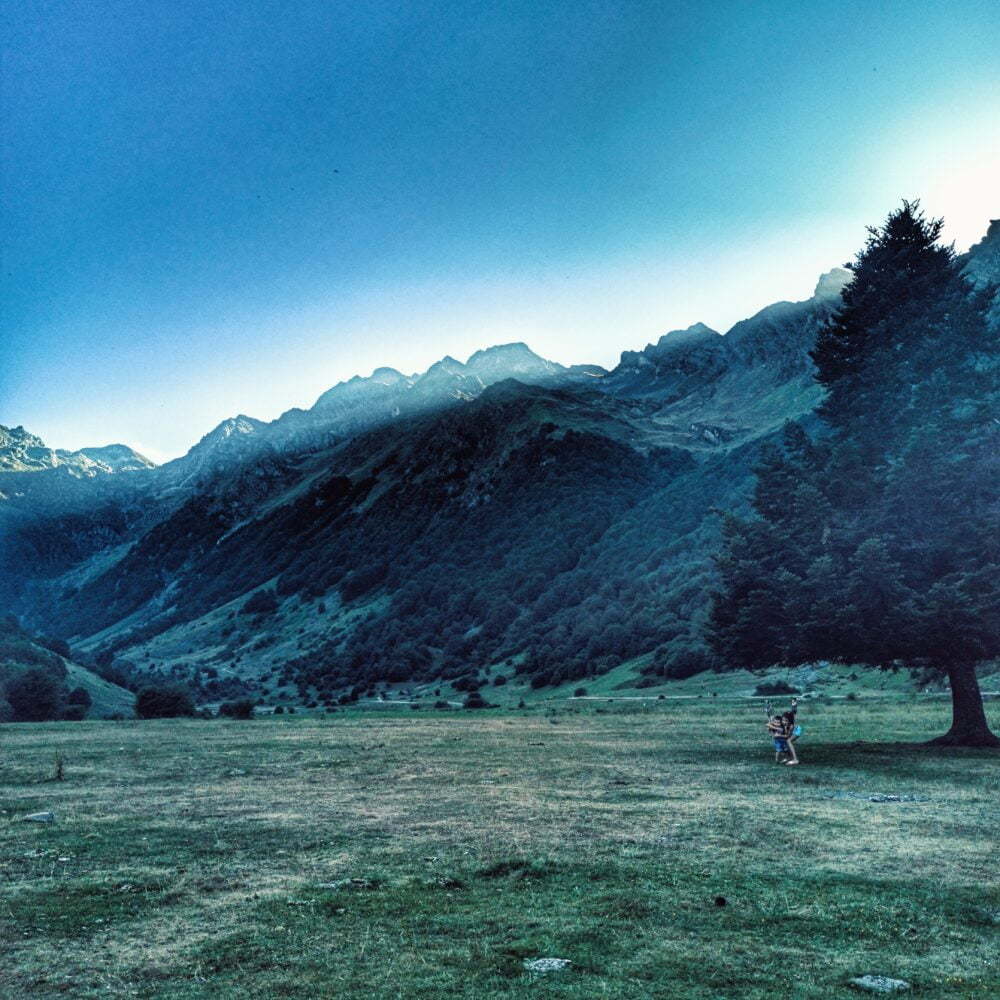 Second stage of this motorhome route: the Lac d'Estaig area by motorhome or camper in the French Pyrenees
Then we go to the Lac d'Estaig by motorhome or camper with the intention of sleeping there that night.
From Panticosa to the lake there are about 130 kilometers.
We decided to go the longer way because we believed that the visits would be more worthwhile, so we headed down the D918 and crossing the Col d'Aubisque we enjoyed a truly spectacular landscape.
In the middle of the afternoon-night we reached our destination and settled on the shore of Lago d'Estaig by van.
We spent a spectacular night, accompanied by many more campers, and enjoyed the lake and its many leisure options.
I hope you like it as much as we liked it.
Health and kilometers !!
Other articles that may interest you