Discover an inspiring trip through Andorra in a motorhome. A destination that will seduce you with its impressive landscapes!
About @ricsenexperiencies
We are a family made up of Marc, Montse and Jana (almost 3 years old). We traveled with our camper, an Opel Vivaro, since January 2020.
We are from Berga and we love our surroundings, but we also like to discover new places, both in the mountains and on the beach. Practically every weekend we get away with our van!
Traveling around Andorra by campervan: everything you need to know before leaving
Regulations on parking, overnight and camping in Andorra
Mostly, parking with a motorhome or campervan in the center of Andorra la vella is prohibited, although there is a car park enabled to park during the day.
The Principality of Andorra offers many more options for parking and spending the night, such as parking lots on the ski slopes or some recreational areas. If you prefer, there are campsites.
With regard to camping, it is only allowed in campsites or private motorhome areas, on public roads it is totally forbidden to camp.
We remember that camping is removing any element from the perimeter of the vehicle (table, chairs, awnings ...).
Services for motorhomes and campers
In Sant Julià de Lòria there is a free emptying and filling point.
Gasoline and tolls in the country Andorra
Fuel in Andorra is much cheaper! It is worth filling the tank before leaving the country.
In the whole country there is only one toll that goes from El Pas de la Casa to Grau Roig (6 euros), but you can avoid it by going up the Port d'en Valira, with impressive views.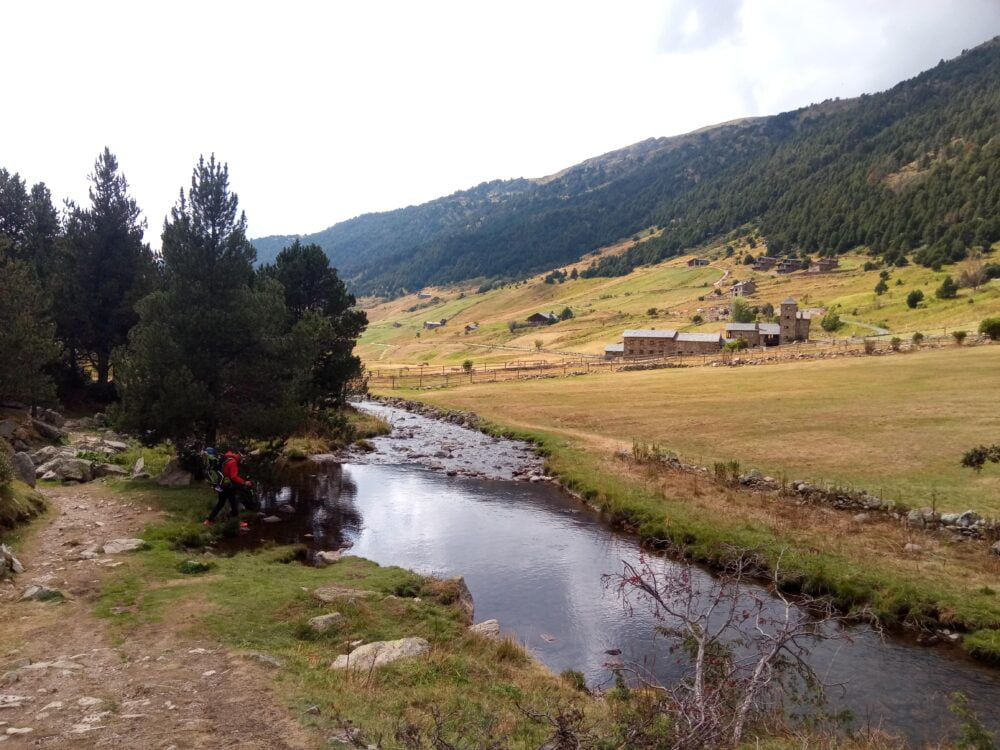 The best and worst of our route through Andorra in campervan
What we liked the most
Llacs of Tristaina
Llac de Pessons
Vall d'Incles
The tranquility of the nights in the high mountains
Coll de la Botella i Port de Cabús
Roc del Quer viewpoint
What we liked the least
You have to take into account the unevenness on the roads
Cold in winter
Discover with us ... Andorra in 6 days!
DAY 1
We enter Andorra through Pas de la Casa and we go to the Grau Roig ski resort, where there is a parking area for motorhomes. From there we make the excursion to Llac de Pessons. A route of about 6 kilometers with about 700 meters of unevenness.
We sleep in the same ski resort.
DAY 2
Let's go to the Vall d'Incles and we walk there, that there are different routes to do with some stunning landscapes. In summer you cannot go up by car, but there is a little electric train that takes you (3 euros, one price). We ate at the restaurant in the same valley, Restaurant l'Ovella Negra (highly recommended!). At the time of going down, we did it walking along the Camí de l'Obac (about 45 minutes).
After visiting the Vall d'Incles, we stop at the Roc del Quer viewpoint and go to sleep in Sant Miquel d'Engolasters, at the Font de la Closa picnic area.
DAY 3
We get up and go walking to the Llac d'Engolasters. We eat in the area and in the afternoon we go to Ordino, at the Borda d'Ansalonga campsite. We travel by camper and from time to time a hot shower is good. It is a small campsite that is very good to stop over.
DAY 4
In the morning we get up and do the Ferro route, of about 4 km of distance and about 125 meters of unevenness. After lunch we visit the town of Ordino and go up to the Ordino - Arcalís ski resort.
In summer you have to go up from 17:30 p.m. (that's what we did, to be able to go up to the top with the van), since during the day they do not allow cars to go up. If you go up before this time, you can go up with the cable car. We sleep in the same station.
DAY 5
The next morning we walk the route to the Tristaina lakes (There are 3 lakes that are at 2300 meters of altitude). The route is about 5 km with a drop of approximately 200 meters. The views and scenery are fascinating!
You can also go up to the Tristaina solar viewpoint on foot or by cable car, but we didn't. We spend the night in the same Ordino Arcalís ski resort.
DAY 6
We get up and go to him Port de Cabús. There we do some route walking along the paths that there are, observing the magnificent views that can be seen of the Pica d'Estats, since these hills make border with Catalonia.
We go down about 5 km with the car, to the Coll de la Botella, and there we eat. We take the opportunity to make coffee in the restaurant there, and walk along the ski slopes, before taking the van and returning home.
This enclave is also an ideal place to sleep.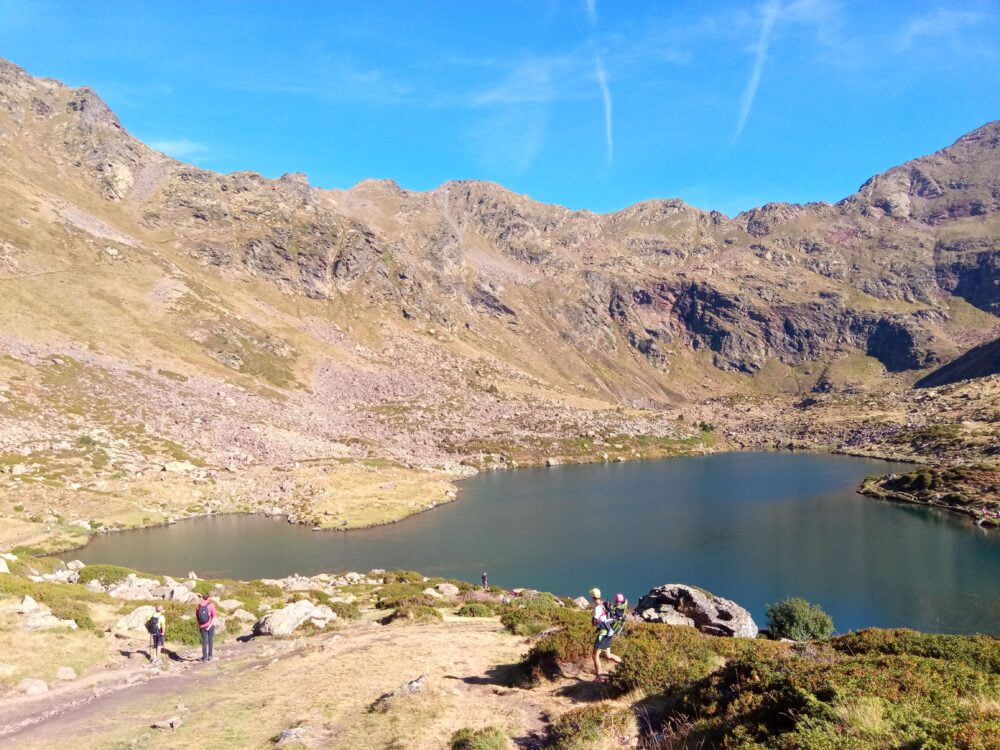 Did you like our proposal to discover Andorra by motorhome?
Follow us on instagram for more! See you soon!
Other articles about Andorra in motorhome or camper