Traveling in Andorra by motorhome or camper: everything you need to know before leaving
Regulations on parking, overnight and camping in Andorra
For the most part, it can be said that Andorra is not an easy place to circulate and park due to its density of vehicles, few spaces and all of them steep. In addition, there are prohibited spots for motorhomes, such as motorhome parking in the entire municipality of Andorra la Vella where it is totally prohibitedAlthough there is a private paid parking for parking, but in the rest of the private ones they also prohibit it for the most part.
The Principality of Andorra offers many more options for parking and spending the night, such as parking lots on the ski slopes or some recreational areas. If you prefer, there are also campsites.
As for camping, it is only allowed in campsites or private motorhome areas, on public roads it is totally forbidden to camp like Spain.
We remember that camping is removing any element from the perimeter of the vehicle (table, chairs, awnings ...).
Services for motorhomes and campers
In Sant Julià de Llòria there is a free water filling and emptying point in the River Shopping Center. It is the only free point in all of Andorra, then you will find several motorhome areas with emptying and filling services of paid water in most points and tourist towns.
Gasoline and tolls in the country Andorra
Fuel in Andorra is much cheaper! It is worth filling the tank before leaving the country.
In the whole country there is only one toll that goes from El Pas de la Casa to Grau Roig (6 euros), but you can avoid it by going up the Port d'en Valira, with impressive views.
We set up a totally personalized Click & Go motorhome route, where you just have to click and forget to think about where to go, where to park, what to visit, where to spend the night with the motorhome and even what to do.
A route agreed with you, always according to your tastes and needs, so that you can go calmly, safely and your motorhome trip is unforgettable!
In addition, if it is your first time in a motorhome, we will advise you on where to rent the motorhome, how a motorhome works and on the existing regulations of the country you are going to in a 1-hour video call.
And finally, te we give support on your route.
PRICE: Depending on the days of the organized motorhome trip to be assembled.
Subscribe to our YouTube channel
We are looking forward to seeing you in this Special Mini-webinar!
5 tips, 5 things you MUST NOT do if you go to Andorra in a motorhome or camper or whatever
What not to do 1: Connect to the internet?

Andorra mobiles: Roaming in Andorra, turn off the mobile + Solutions to connect
1 Don't even think about entering Andorra with your mobile data connected. Roaming in Andorra. A simple whatsapp and the joke will cost you € 40. So before reaching the border, disconnect your mobile data.
At first, more than 50 € cannot charge your, since with the new legislation they have limited roaming bills to this amount, that is if there is no prior roaming consent.
If they charge you something, call your company and claim, in general they will return the full amount that they have charged you.
Now you will ask me, And how do I connect to the internet in Andorra? Well, there are two good solutions to connect to the internet in Andorra without roaming on your mobile:
- The first, a free one. Go to the River de Sant Julià de Llòria shopping center and connect to your Free wifi. Also, if you go to Andorra by motorhome, you can stay overnight there without any problem.
- The second is to get a Andorran prepaid card. And for this I advise you to buy and use a prepaid card for Hellofly as we do, that before you go shopping and you get home in just over a day.
This is how we solve the issue of roamging in this country when we go.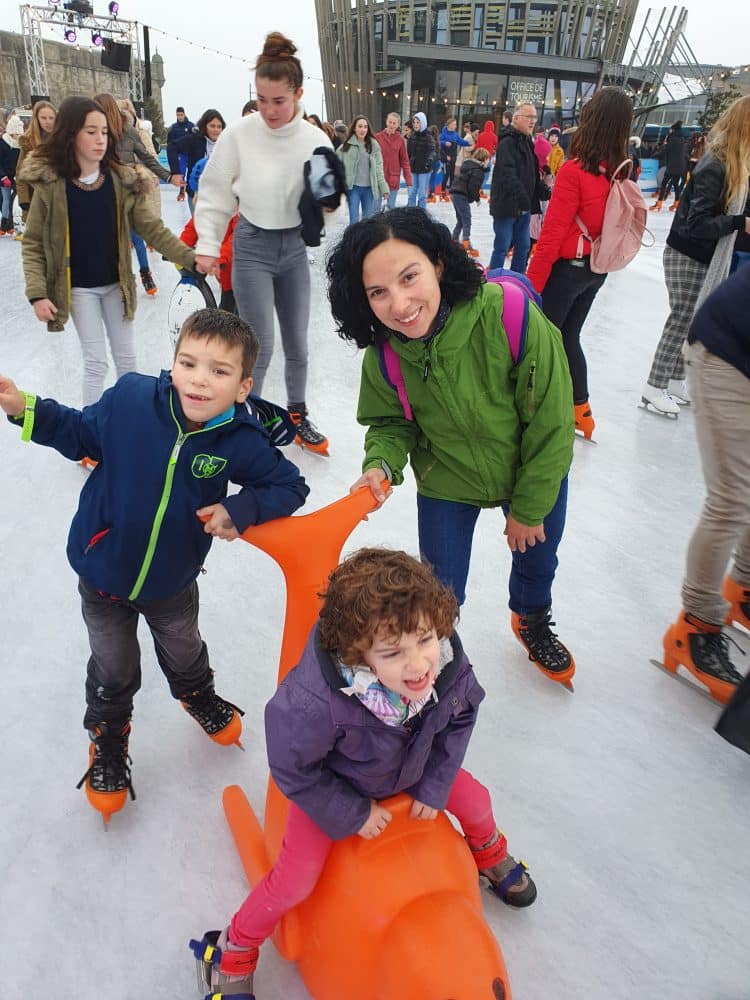 What not to do 2: Enjoy the snow even if I don't like skiing?
Andorra snow = skiing but also snowshoeing, snowmobiling, mushing, building an igloo, skating and many other things to do in Andorra

2 Never leave Andorra without enjoying the snow. It does not matter if you are skiing or those who prefer the sofa. Andorra snow and ski always guaranteed in winter. If you leave Andorra without climbing one of its ski resorts, you will not have seen the splendid Andorra in winter.
But what to do in Andorra if you don't like skiing? This country is one of the best places in the Pyrenees to enjoy the mountains and good snow. Therefore, we suggest you go to 3 ski resorts that you can not only ski but there is much more than that, so that you do not leave here without enjoying the snow.
Andorra skiing and much more
I recommend a visit to one of these 3 Andorran ski resorts with tips on the Andorra ski passes for those ski resorts and with alternatives to skiing:
Andorra Grandvalira
- Grandvalira (with different sectors: Canilló + El Tarter + Grau Roig + Soldeu + Pas de la Casa + Peretol + Encamp). It is undoubtedly the great Andorran ski resort. The Grandvalira ski pass, € 52 per adult or € 46,50 from 12 to 17 years old or from 6 years to 12 € 35,50, is one of the most expensive, but it is suitable for all these sectors. Definitely the star pass for a great weekend.
In addition, in the ski resort of the Grau Roig sector of Andorra Grandvalira you can do activities such as snowmobiles (€ 120 for 2 seats) or make an igloo for those who do not like to ski.
And if what you prefer is ice skating, you have a good plan in Canilló, where you will find the Palau de Gel d'Andorra with a super ice skating rink, which is open all year, plus other activities such as karting, quads, etc. Ahh and the best the ice rink is free for the Super 3 Club!
Andorra Vallnord
- Vallnord (with different sectors: Pal + Arinsal + Ordino Arcalís). The price of the Vallnord adult ski pass is € 41 and for beginner skiers there is a pass for € 19,50 that allows you to take the chair lift and conveyor belt for beginners, with the access cable car included (which only costs € 11 round trip) from La Massana or € 6 from Arinsal). The Vallnord pass for children under 6 years is free and for 6 to 15 years the Andorra Vallnord pass is € 35.
In addition, a good tip to save on the ski pass is to buy it 48 hours in advance on the web, where you will get a 15% discount on the Andorra Vallnord ski pass, a good guaranteed savings.
In Pal if you don't like skiing, you can sled on a good track for € 5 per person with a conveyor belt.
La Rabassa- Naturlandia
- The Rabassa - Andorra Naturlandía, a great cross-country ski resort and snowshoe routes but also an adventure activities park (snowmobiles, zip lines, etc…). Whether you like cross-country skiing or not, this is a beautiful place if you wonder what to see in Andorra.
It is divided into two sectors, that of level 1600 where the adventure and amusement park is located and level 2000 where the Nordic skiing and snowshoeing tracks are located.. The price of the Nordic ski pass is € 12 and that of the animal park is € 14 for adults.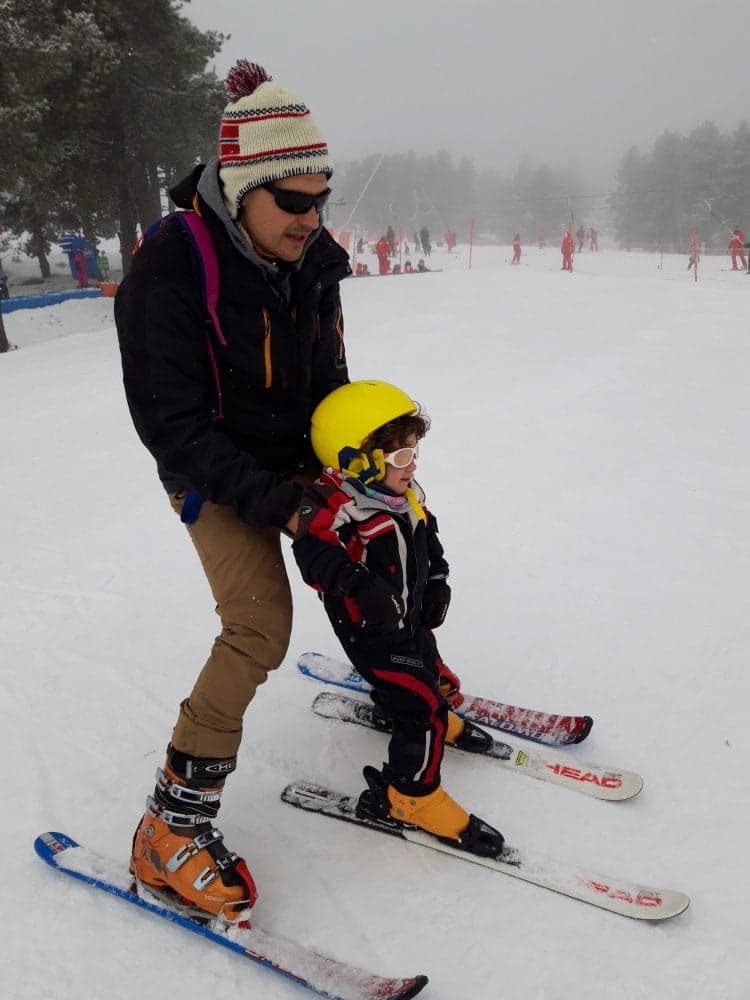 Don'ts 3: Be careful with shopping
Shopping, many purchases, but what to buy in Andorra?
3 Never go overboard on your purchases in this country, or they will be very expensive when you cross the border. Andorra what to buy, the dilemma. Shopping is definitely a must when you ask Andorra what to do.
El saving Spanish VAT From 21% to 4,5%, which is the Andorran VAT (IGI), one of the lowest in Europe, they make a great shopping appeal. If you need to buy a product and you are going to Andorra by motorhome or car, it is certainly worth taking a look at the Andorran product, however, remember to know the limits.
It is well known that in perfumes, electronics, tobacco, alcohol and food there is good savings, which is why many people buy these products there. However, there are limits on private import to these products and that you have to know. If not at customs, you will have to declare them and pay a fee almost like a fine that will make the product more expensive than if it were Spanish, paying more for it to be requisitioned and everything in some case.
Limits on purchases.
In general, you should know that per person over 16 years of age the maximum limit of the value of what you import must be less than € 900. In alcohol less than 22 degrees less than 3 liters, in beers less than 16 liters, in cigarettes less than 300 units, in sugar or sweets less than 5 kilos, in milk less than 6 liters, in coffee less than 1 kg, etc ...
Don'ts 4: Don't forget the documentation in

Andorra with children and dogs.
If you go to Andorra with children do not forget the documentation and if you go to Andorra with a dog either: passport, rabies and serology will be some of the requirements
4 Never leave Spain without your children's ID and even less if you step on Andorran land. Andorra with children is a good destination, but you have to bear in mind that it is an independent State, another country, with the Euro as its currency, with Catalan as the only official language and culturally similar to Catalonia and Spain.
As an independent State of Spain, to travel with minor children they will need a ID in forceThat is why it is important that you think about it if your children do not yet have ID.
So apart from thinking about what to do with children in Andorra, think about their ID.
Andorra with animals
Another thing to think about is the topic animal if you have a dog. The requirements to enter animals in Andorran land is that they have to be older than 3 months of age, they have to have the animal passport that your vet will make you, the rabies vaccine a day and next to it there has to be a serology that negative the animal's rabies done by you veterinarian.
What not to do 5:

Do not forget the snow chains or winter wheels from November 1
In winter by car or motorhome = Andorra snow. Chains yes or yes. Winter wheels maybe
5 Never go to Andorran lands in winter without carrying chains or winter contact wheels in your vehicle.
Although it may seem like a good day, in this country, as in the entire Pyrenees, the weather can change in a second and it starts to snow. Besides, if it's cold, nobody assures you that you won't find a patch of ice or snow on the road. Therefore, never forget to wear chains, and being able to be 4, one for each wheel if you go to Andorra by motorhome or 2 minimum if you go by car.
But it is also that, as of November 1, it is mandatory to bring winter tires or 2 snow chains for the driving wheels, otherwise they will not let you enter Andorra.
Large motorhomes need 4 better than 2 chains to pull properly. If it is a car with 2 in principle there is enough in normal conditions. There are chains of many types, some easier than others to put on and of different formats: cloth, iron, etc ...
Andorra weekend in winter + Andorra trip in winter + Andorra snow = think of snow chains
Now if yours is going to be upload every weekend to the Andorran snow to ski, snowshoe or any other activity, what we recommend is that you put winter contact wheels. You will go with complete peace of mind. And for absolute safety, carry two extra chains in your trunk, for extreme conditions.
About all this you can read our post Winter tires or chains? What to choose?
Finally, a piece of advice also if you are going by car or to Andorra by motorhome: between 17 hours and 20 hours the roads are in chaos during the high winter season. During the closure of the tracks, the routes of cars and vehicles increase in such a way that the only road that crosses the small country and the main towns collapses. Therefore, knowing this, avoid traveling during those hours, take the bus or leave before the slopes.
What to see and do in Andorra by motorhome
Shopping in Andorra la Vella and bathing in Caldea
Visiting Andorra la Vella by motorhome is somewhat difficult, since it is totally forbidden, with signs everywhere, to park motorhomes.
Not for this reason, it is not possible to go shopping in its center or go to relax in the thermal baths of Caldea.
Power can be, parking in the River de St Julià de Llòria, lthe best option for us and that we will show you in the following video.
Subscribe to our YouTube channel
We are looking forward to seeing you in this Special Mini-webinar!
The Roc d'en Quer viewpoint
The Mirador Roc de en Quer, one of the essential visits that everyone speaks well of.
There are panoramic views to enjoy the sensation of flying or being suspended in the air.
It is located in the parish of Canillo. Do not miss it as an essential part of your route through the best places to see in Andorra by motorhome or camper.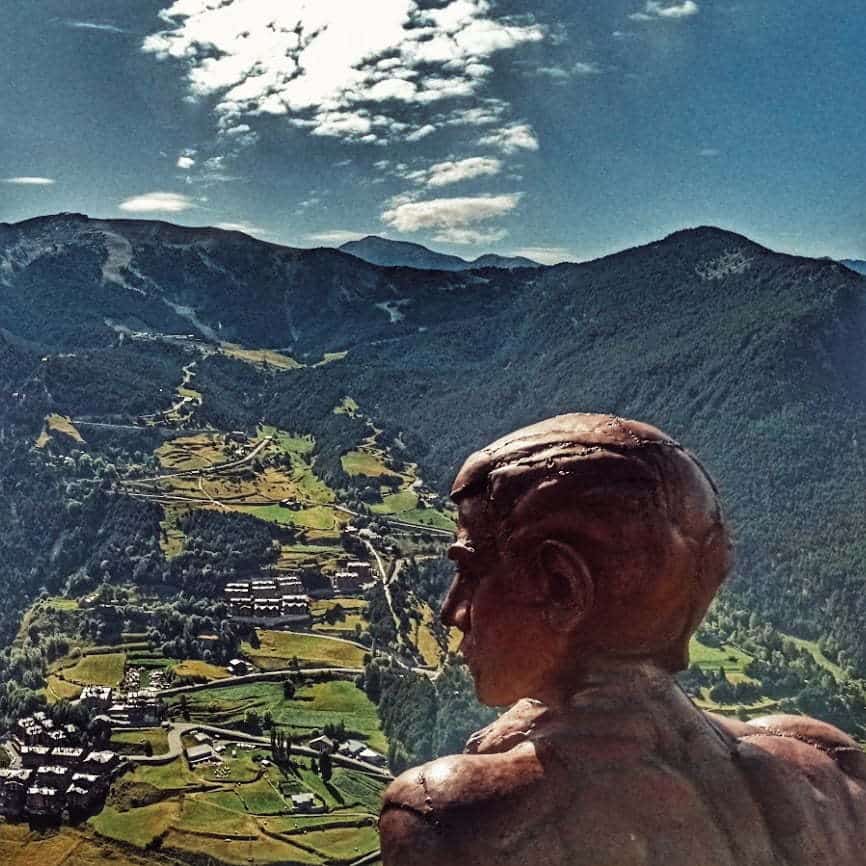 Lakes of Tristaina by motorhome or camper
Route through the 3 Lakes of Tristaina, a very cool route to do with children better to do it from the upper parking lot of Arcalís Ordino, but with more unevenness from the first parking lot of the ski resort, where you can spend the night in a motorhome.
During the excursion you can see the three lakes of Tristaina. If you want to do it, we recommend that you do it early because it is a bit crowded.
For the bravest we recommend you go up to Pico de Tristaina where you can enjoy spectacular views.
Strolling through Tristaina you will be able to enjoy horses, cows, frogs and the odd goat in summer and in winter to be well equipped because by the beginning of November everything is already snowy.
We leave you our video of when we recently went up in early November.
What to see and do in Andorra with children, more plans in Andorra in a motorhome
What to do with children is easy to answer too: Mountain, walks, nature, routes to lakes, skiing, snowshoeing, snowmobiles, Naturlandia, Caldea ... in general there are many plans to do with children in Andorra in winter.
Recommendations: 6 plans in Andorra with children
- Skate to ice skating rink of the Palau de Gel in Canilló. A superplan, which you should also think is free if your child has the Super 3 Club card.
- Go to Naturlandia and enjoy their adventure activities and do a small snowshoe circuit in winter, they will love it.
- Enjoy Caldea and enjoy the Chaldea Likids That will allow you to spend 3 hours in the SPA with your partner alone while your little ones will spend 3 hours in a super exclusive children's spa with monitors and they will have a great time. All this for about 125 euros the 4, it is not cheap, but a babysitter has its price ...
- Walk among dinosaurs through the Juberri Gardens in Sant Julià de Lòria. Within a spectacular natural setting in these private gardens, however, free to visit, you can find contemporary art sculptures collected by their owner, however you will find a garden full of dinosaurs and many other animals! Your little ones will love it!
- In addition, there are many other things to do like ferro route, where from an interpretation center and on a small route walking on snowshoes your children will discover everything about the exploitation of the old iron mines or visit a museum such as the miniatures one etc ...
- Finally, another proposal is to make a small route to the Lake d'Engolasters or a slightly more demanding route to the Tristaina lakes. Hiking for everyone and in impressive places.
+1 extra plan -> The search for Tamarros, an essential thing to do in Andorra with children
In search of the Tamarros!
You may wonder what Tamarros are or perhaps you are already one of those who already know them and have spent all the gasoline in Andorra!
For those of you who do not know them, we will give you a summary.
The Tamarros are wooden figures located in the 7 Andorran parishes.
You have to go find them. Normally, they are near some special place and you don't need to get too far from the vehicle.
Children have to mark a book that they give you at the Andorra la Vella Tourist Office and return it sealed.
Then they give you a detail (a magnet) that the little ones always find funny.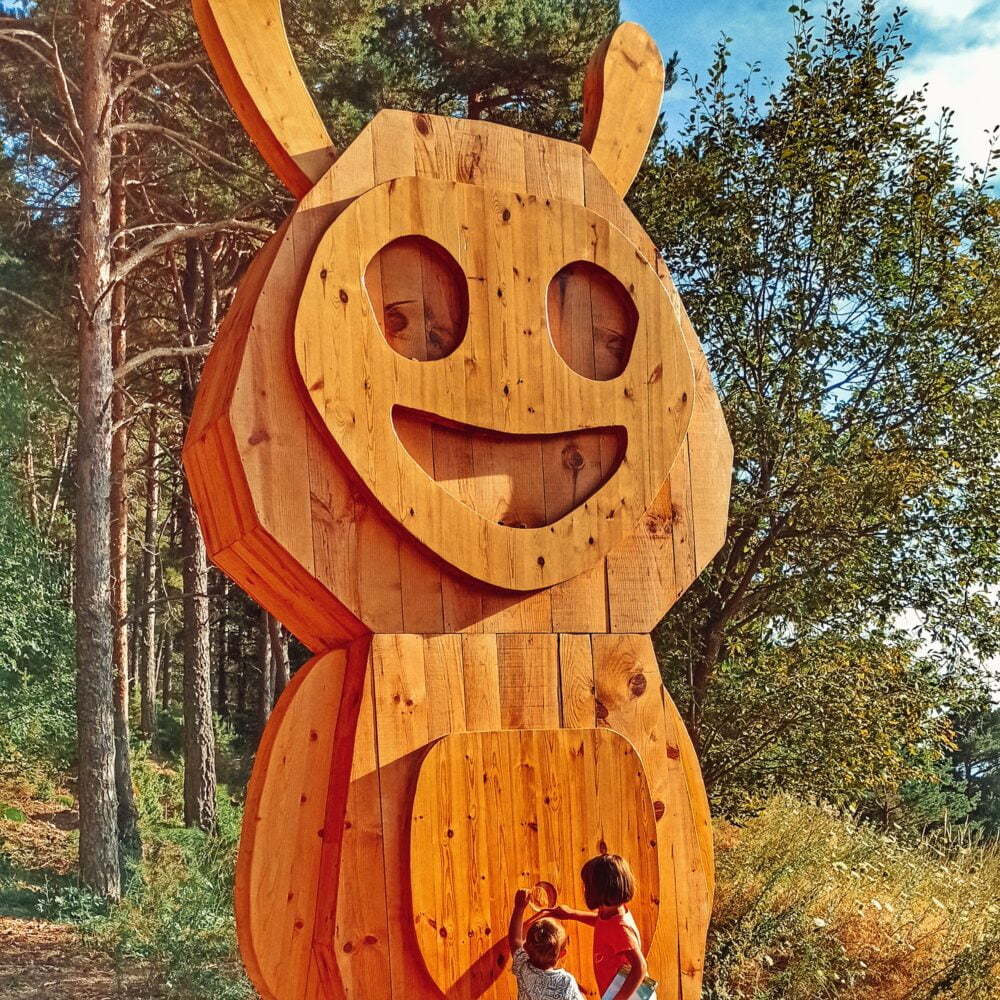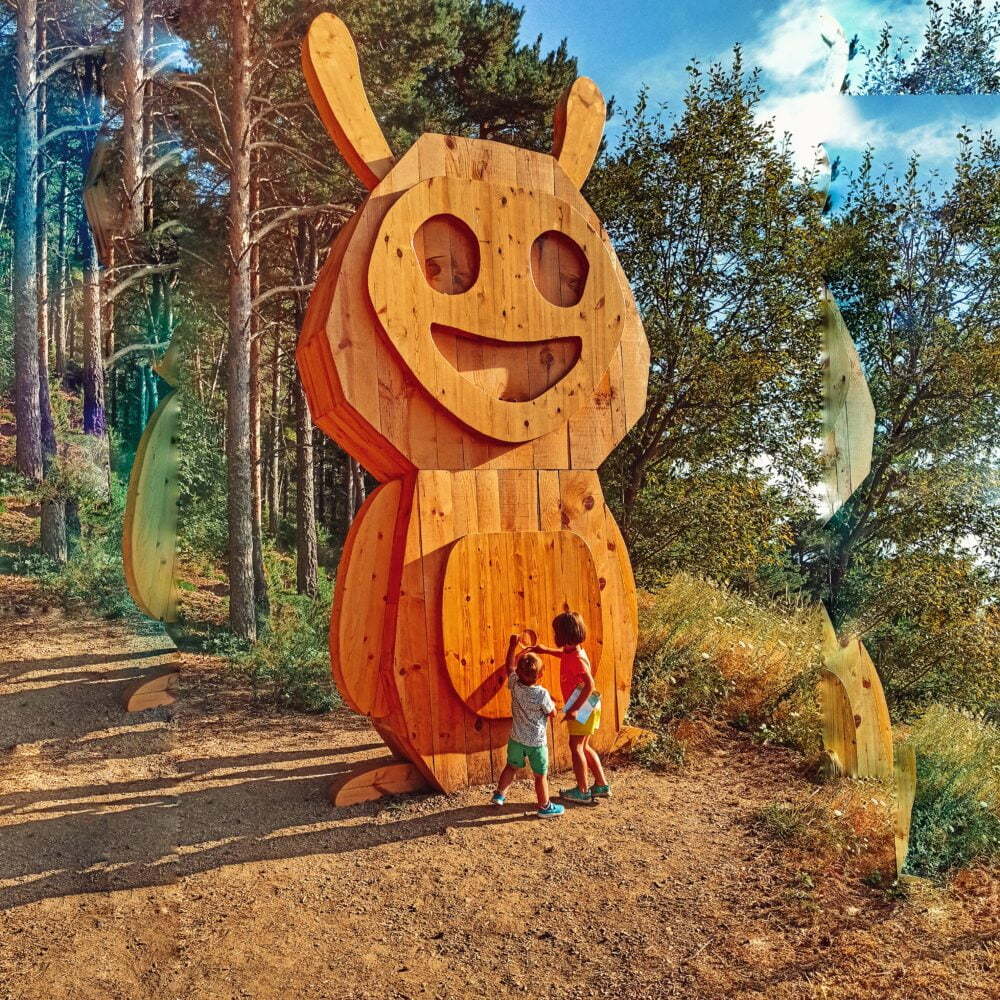 Andorra how to get there
How to get to Andorra by plane
The closest airports to get to are 4: Barcelona, ​​the closest and with the most flights, Toulouse, also almost the same distance (3 hours later to Andorra), Perpinyan and Girona. Then the best option to move is to take a car from anywhere or if it is from Barcelona there are direct buses to Andorra.
Arriving in Andorra by train
It is the most complicated option that there is since Andorra has good train infrastructures. I would rule it out.
How to get to Andorra from Barcelona by bus
From Barcelona there is a direct bus: the Andorra Direct Bus. It is a regular line from Andorra- Barcelona with up to 20 daily frequencies in high season. They leave from Barcelona Sants and from terminal 1 and 2 of Barcelona airport.
Getting to Andorra from Barcelona by car
We who go many times, we go through the Collada de Tosses, the national 260 that runs between curves for an hour but that saves you the Cadí tunnel of almost € 13 each way and the Montserrat toll of almost € 8 on the weekend . In addition, by the Collada there are usually no retentions in high season. A trick to shorten the curves of the Collada de Tossas is to turn around the Molina and not make it entire.
If you usually go a little, it may be worth it to go along the c-58 motorway and the Cadí tunnel and spend 40 euros on the round trip on tolls, but you do think that on Sundays there is a long queue on the way back. Leave early or wait to leave at 20:XNUMX p.m.
Accommodation and where to sleep in Andorra in a motorhome
If you go to Andorra by motorhome to ski or whatever, I recommend you go to the following places to spend the night:
- Parking from River Mall, on the road to Andorra la Vella at Sant Julià de Llòria. Good place to spend the night with free wifi in Andorra by motorhome. Sometimes it doesn't empty until late, but there are always motorhomes. Also from this parking if you go to Andorra by motorhome you can move and go shopping in Andorra la Vella by bus that stops in front.
- Parking at the Grau Roig ski resort, where there is usually a lot of space and it is free, and you can stay overnight without problems at the foot of the ski resort slopes. A good place to spend the night if you go to Andorra by motorhome.
- Reserved parking motorhome rental from the ski resort of Pal. If you go to Andorra in a motorhome and want to go skiing in Vallnord, there is a parking area reserved for motorhomes in the Pal sector. It is a bit off the slopes however every 10 minutes a bus passes (actually it is an all-terrain with a trailer) that takes you to the slopes for free. Above all you have to park where the sign backs up.
- Parking at the foot of the slopes of the Arinsal ski resort. To go to Andorra by motorhome or camper to ski to Vallnord, keep in mind that you can also go to the Arinsal car park, at the foot of the slopes. Here, you can also park and stay overnight in a motorhome without any problem. Traveling in a motorhome has many advantages, and that is that you can sleep at the foot of the ski slopes. One last.
- Parking central Andorra la Vella. We do not recommend it in high season, getting into Andorra la Vella by motorhome is chaotic, there is a lot of car, especially after 17 p.m. when the ski slopes close. It is preferable to go to Andorra la Vella in bus. Des del River, the shopping center that I mentioned as a place to stay. You can take the bus and buy the ticket on it. A good alternative to the ban on parking in Andorra la Vella.
And another thing to know is that where you will not be able to spend the night in Andorra in a motorhome is in La Massana, also prohibited for motorhomes.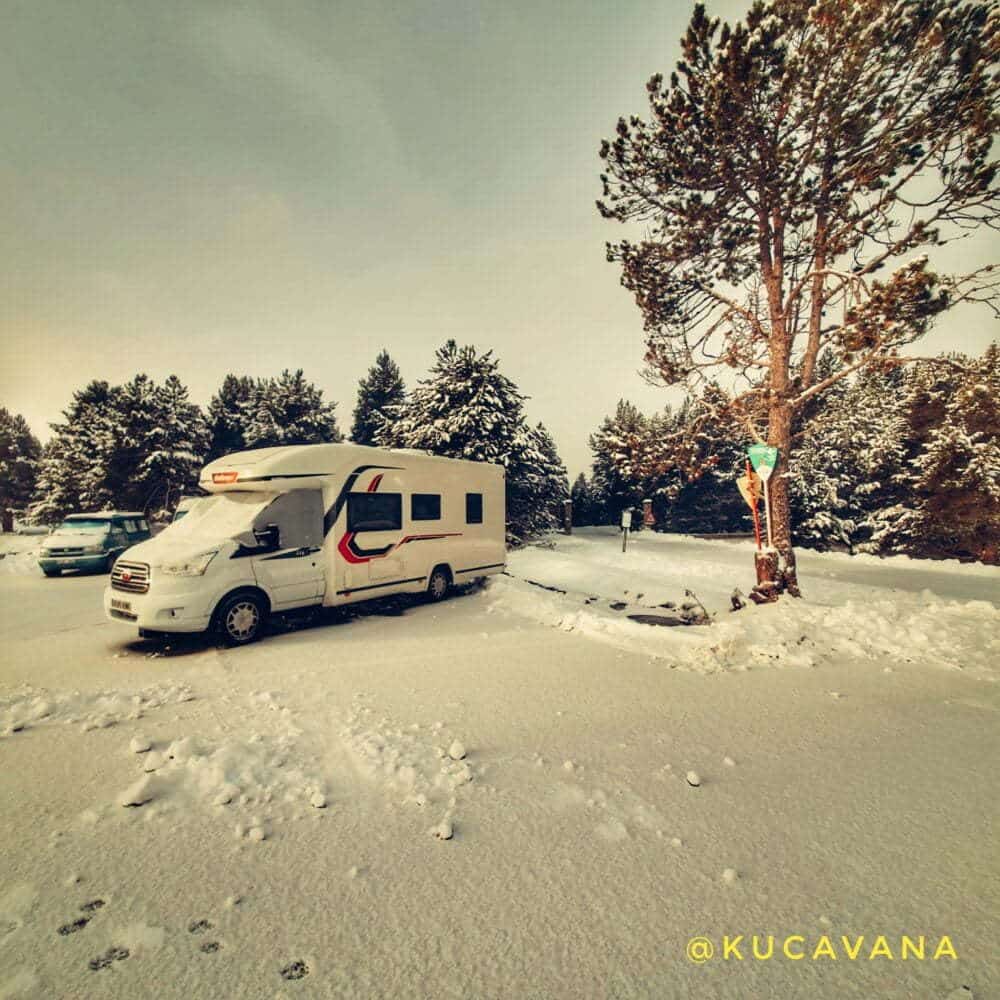 Photo gallery of our trips and snow breaks by motorhome
We write in this blog for love of travel and writing. With the sole objective of preserving our experiences and helping you plan your trips. For this reason, whether this post has served you or not, we appreciate your contributions and comments to improve it.
Summary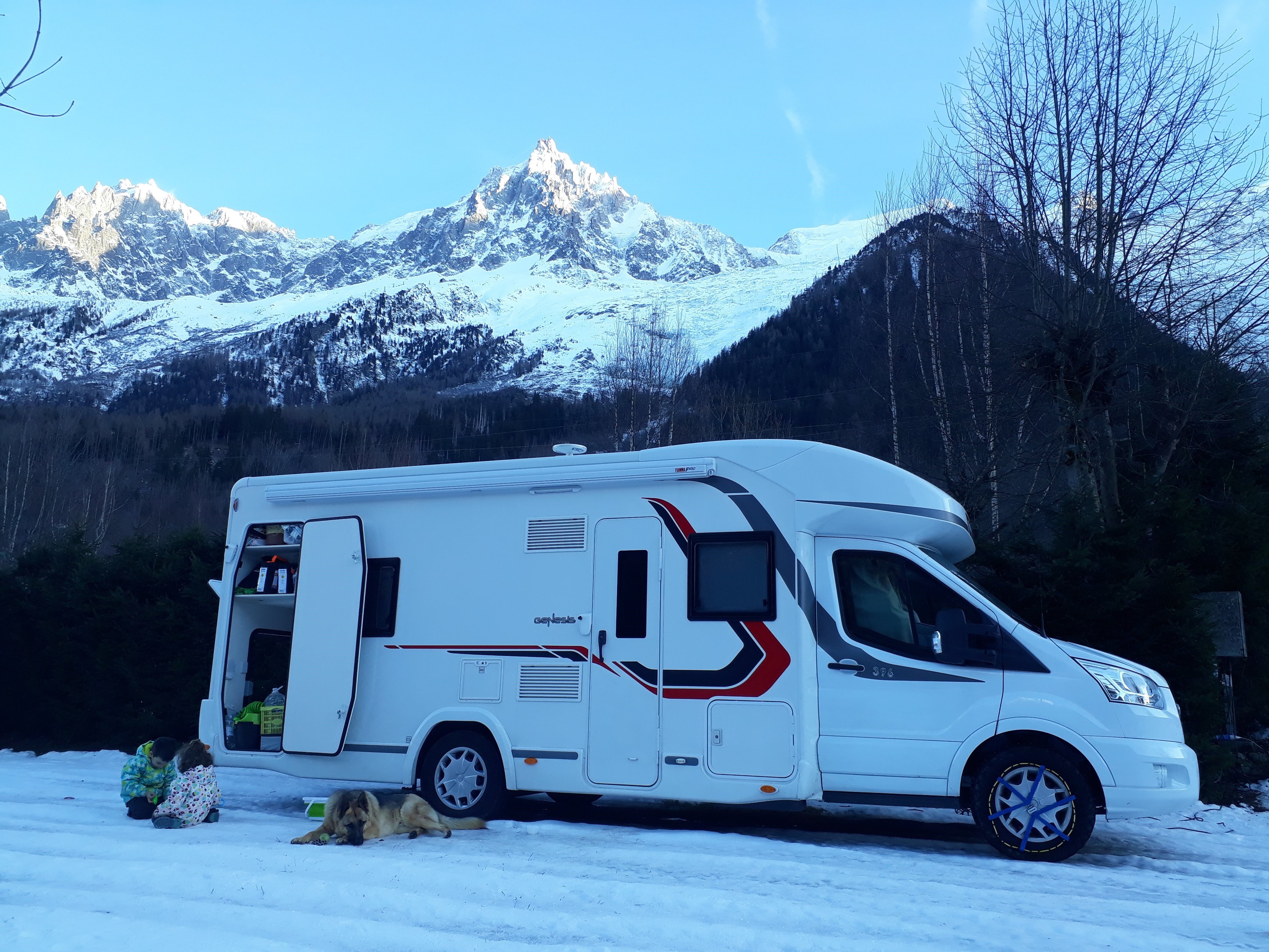 Article Name
What to do in Andorra, or better, what not to do!
Description
In this article, we tell you 5 things you should know before going to Andorra for a weekend or a trip. 10. Go in a motorhome, car or whatever you need to take into account these 5 super tips to know what to do in Andorra.
Author