@ sin.raices are a herd of two humans, Samy and Eddie, and two canids crazy about nature, respect, culture and life that travel aboard La Burraka, a very unruly opel vivaro!
The most photographed of this profile are Fly and Freya, two camper dogs addicted to bathing, border collies, professionals who find rivers and pools in any of the places their masters stop.
This couple based in Catalonia but with origins in the north of Spain and citizens of the world, show in their profile many places of pools of water, beaches, hot springs and other places of water above all that inspire travelers.
Don't miss their adventures on instagram, follow them!
Plan your trip through the north of Spain in a motorhome in 5 clicks
On a magical route through the north of Spain in a camper van from east to west:

In these times when the options to leave the country are intermittent, we want to invite all those curious with an innate respect for the environment to discover the other side of our peninsula. The magic face.
We start the route through the north of Spain by van along the Costa Brava in Catalonia
If, along the coast, you go up north, you can enjoy the Costa Brava to start quietly, we recommend certain coves that are not as crowded Cala Cristus, with a cave from which you can go to the coastal path, La Cala has a direct bridge to the international campsite of Calonge, impeccable service and a huge campsite.
Recovering highway by national 2 and its most coastal secondary ones we will find beautiful views, the coves that surround L'Escala they have no waste. Now if we go inland we can visit Besalú, a medieval village with an overnight area at its entrance and a river where you can bathe under a bridge.
You can do the next night in l'Alt Empordà in the Darnius Swamp, either in front of the lake or at the campsite that is a five minute walk away, surrounded by trees, with swimming pools, showers, light point and tennis courts for € 15 per night.
Second stage of our route in camper van: Basque Country
Now the magic begins. Rest well because we are going to Zugarramurdi, route of witches and mystery, you can visit its caves in a route of about an hour. We recommend doing these routes having read about the areas, always.
What is more original to see and deduce the practice of covens? In Lapiztegia street we find a free area and bathrooms (200m from restaurants and a short walk to the caves. We recommend visiting the community freely, you have no waste, in addition to visiting the Azurmendi restaurant, in Larrabetzu, in the Leguina neighborhood.
Great Basque food, the best.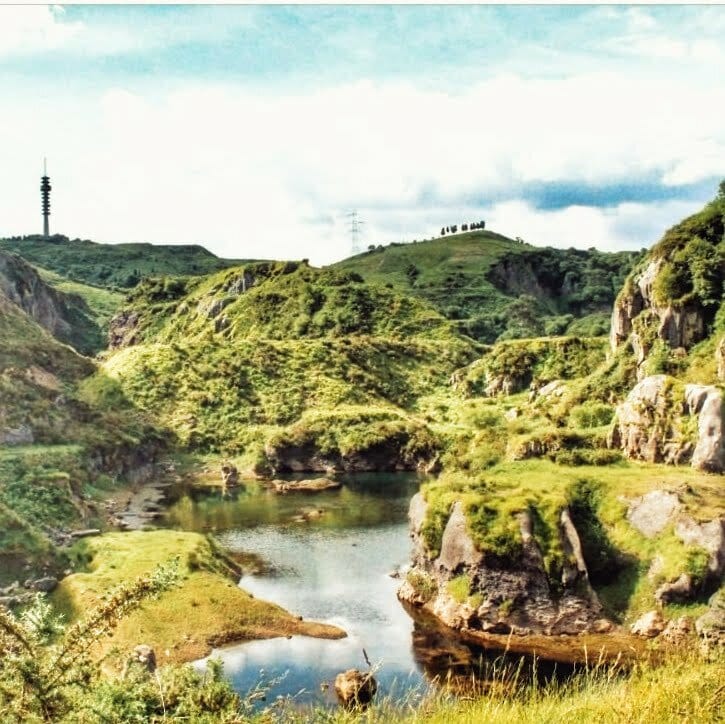 Third stage of the northern route of Spain in campervan: Cantabria
We continue to Cantabria, you can spend the night in the Picos of Europe and visit the reserve of Cabarceno by motorhome or van in your Cabárceno motorhome area.
Let's go to Peñarrubia, mount hozarco. You will love exploring these forests full of magical creatures belonging to the incredible Cantabrian mythology, beings that represent the best and worst of the human species. Meet Mosgosu or the Cantabrian Cyclops, it will fill you with imagination!
We continue to Asturias by motorhome or camper: 4th stage
The direction is clear; we go, walking around the area, full of nature, towards Asturias. Land of green and vaquitas. Here the magic is in Beyu Pen, a route in which, the more you walk, the greener it is, and… the more mythological characters you see! Demi-human beings, beings that represent the fear of the unknown such as the Diañu Burlón or groups of souls that visit the dying such as the Güestias.
To sleep, shower and more, without a doubt the La Paz campsite, in Llanes.
And we get to the west: Galicia in a motorhome or camper van on a 5th stage of this route through the north of Spain by van
We continue and touch the limit (although you can travel a more inland way back, everything is beautiful) with Galicia. In Lugo We can go around the beautiful villages and eat like nowhere else.
Later we found other cool places like the Pozas of Mougás, between the road that connects Balona and A Guarda. Here we can find that magic of the North in Routes Meigas. You can imagine, it has no waste either, a land of witchcraft, covens, Santa Compaña ... the arrival is simple because it crosses the road to Santiago, (what things, right?) For years, Santiago de Compostela was a "forbidden" place until a local man saw a light from there that attracted him, and it was renamed Campus Stellae (star field) and thus Compostela. If we follow the Camino de Santiago and more, we will reach the end of the world and our route; Finisterre. And Costa da Morte.
And so far this great route through the north of Spain in a camper van.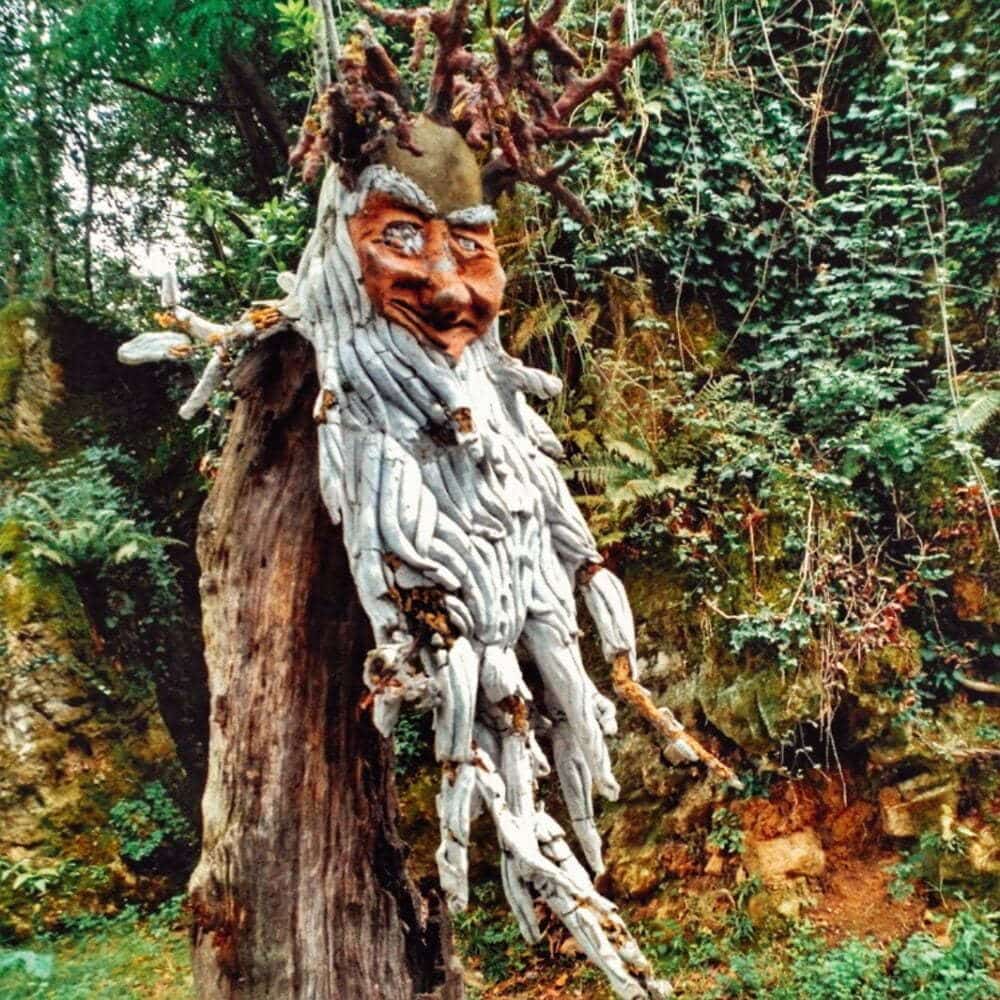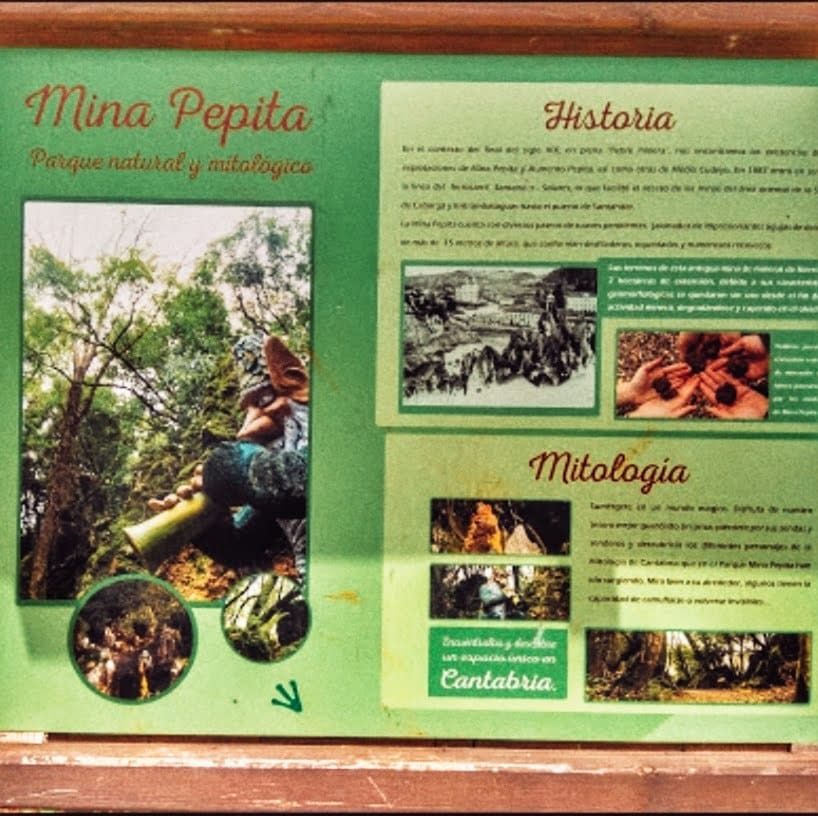 If you do not have a motorhome and what you want is to rent one and start in this world, this is your service. Or, if you don't have time to organize your next motorhome or camper trip and you want someone to organize it for you with the utmost professionalism, this is also your service.
We advise, manage, solve doubts, give support and set up a route or organized trip in a motorhome personalized to your tastes and needs, so that you go calm, safe and your motorhome trip is unforgettable.
PRICE: Depending on the days of the organized motorhome trip to be assembled.
Other articles that may interest you