Finally I rent a motorhome !! you want to rent a motorhome or camper this year to start enjoying a lot of new experiences as a family or as a couple that will change your life. But, how do you choose the right motorhome rental?
Here are our basic tips for renting a motorhome or campervan in 2021
Instagram hasn't returned a 200.
The exception of the Covid in tourism: motorhome rental in 2020 grew by 30%
Neither a pandemic nor the maximum restrictions on mobility in 2020 managed to suppress the growth rate of vanlife.
During 2020 they enrolled more than 8.690 motorhomes and 2.275 campers (plus camper vans that we don't know about), which is hardly a 3,6% less than in 2019, According to data from the Spanish Association of Caravanning Industry and Commerce (ASEICAR), it should be known that July 2020 was the best year of registrations in the history of this caravanning sector.
But it has not been only the purchase that has maintained the camper car sector. Who did not risk buying rented and that did increase rental numbers by 30% data of some motorhome and camper rental platforms in our country.
According to these platforms, the cities that most increased their motorhome rental reservations in Spain during 2020 were Bilbao, Barcelona, ​​Malaga and Seville. Especially during the months of February, July and August like months of more motorhome rentals.
This shows that the camper car sector has come to grow and stay in our country.
Although it is also true that The latest mobility restrictions in the last months of the end of 2020 and the beginning of 2021 have again brought down again the rental of motorhomes. Although many are those who wait for the good news about restrictions to rent this 2021.
That is why if you are one of those who want to rent this 2021 we bring you some tips as a small guide.
Follow her and you will be right when renting a motorhome or camper!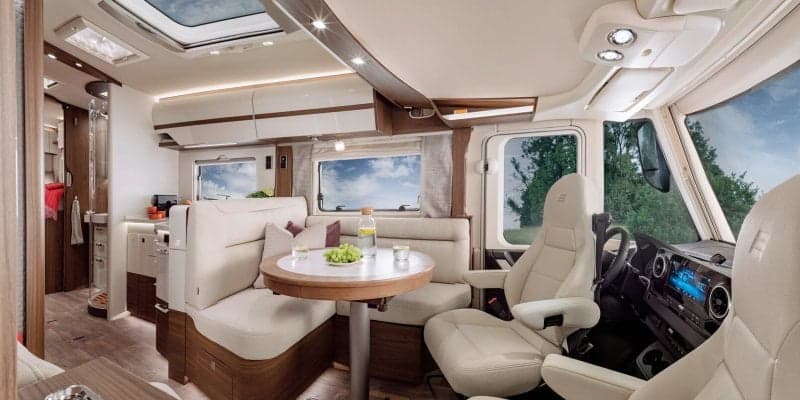 Photo: https://www.hymer.com/
Guide 10 ninja tricks to rent a motorhome
Like an expert!
Motorhome trips or caravan trips are an excellent option for those seeking flexibility, comfort and social distance. This type of tourism allows reducing costs, enjoying nature and feeling freer.
Discover the most useful tips that, according to our experience, will help you choose the right motorhome rental. Look All you need to know so that the rental of a motorhome or campervan is a success.
1 First choose the motorhome or camper to rent: motorhome rental according to your needs and trip to be made
Make your needs plan: who will travel, will sleep, where will you park, what type of trips will you make, what will you need to bring….
In order not to regret a bad purchase, the first thing you should do is clearly specify your needs. Don't fix your eyes on the first rental motorhome you come across. Even a good offer can be a bad rental if then it is not what you need on your route
As a couple or as a family
Pay attention to the number of places when traveling and also sleeping (sometimes they are not the same places), interior layouts, internal storage and garage payload, types of bed (a loft bed with stairs is not the same as on foot ground) and equipment. It is not the same to travel as a family than as a couple, so you will need different things.
Ask yourself how many passengers will normally travel in the rental motorhome. This type of vehicle differentiates between passengers for driving and staying overnight. Don't worry, these data appear on its technical sheet
Important. Find the seat belts in the areas approved for the trip. There must be as many as allowed passengers.
If you have children, look at the type of seatbelt anchorages and if they go against the march, sideways or in favor of the march and make sure to put the safety seats with guarantees. If there are only two-point anchor belts, watch out for them and children.
Beds and interior layout
Pay special attention to the type of beds: whether they are removable or fixed. As you can imagine, the fixed ones take up useful space and the removable ones give more work. See what you need according to your age, tastes and need for comfort.
Pay attention to the distribution of the motorhome to rent. It must correspond to your lifestyle and allow good mobility on board. Choose the arrangement of the beds that best suits your needs (central, transverse or French bed, canopy, dining bed, bunk bed or overboard), the kitchen but also the bathroom (separate toilet and shower, or not). Choose a vehicle whose storage and warehouse spaces are highly capable of meeting your storage needs and provide total comfort based on your needs. Here, think above all about what sports you will practice during the trip, if you want to take bikes in or out of the garage, a motorcycle or other equipment.
Type of rental motorhomes, become an expert and choose according to your needs and tastes!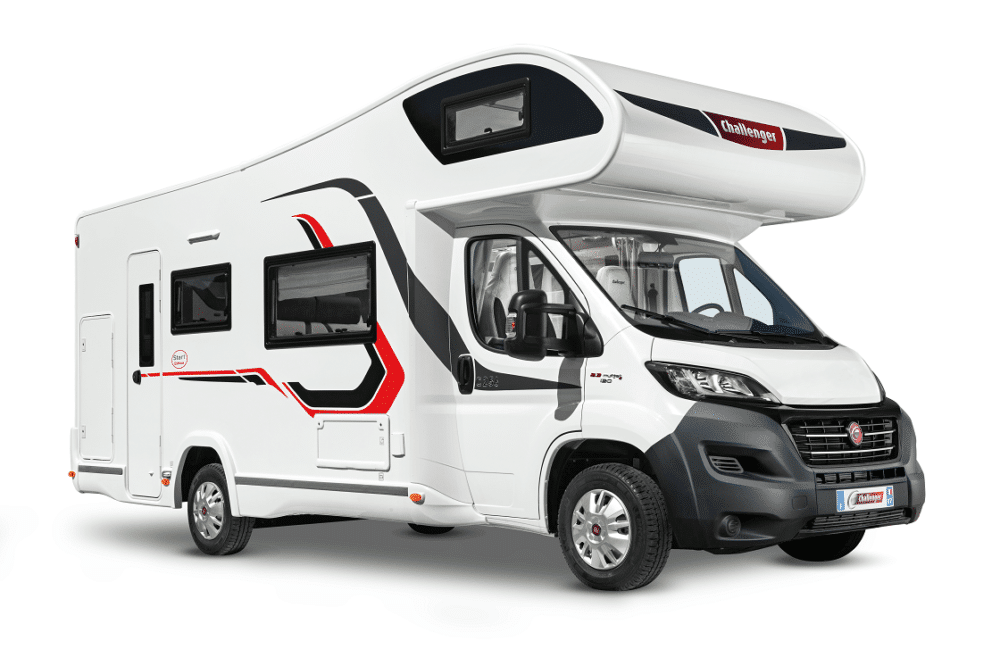 Capuchina motorhome (bed on top
driver)
The capuchin motorhome is very recognizable because it has the bed above the driver's cabin. In addition, it has bunk beds in the back. It is perfect for families of between 4 and 6 people, making the dining room a bed.
Its most negative aspect is that it consumes more diesel and is noisier when driving. The explanation ?: it offers more resistance to the wind.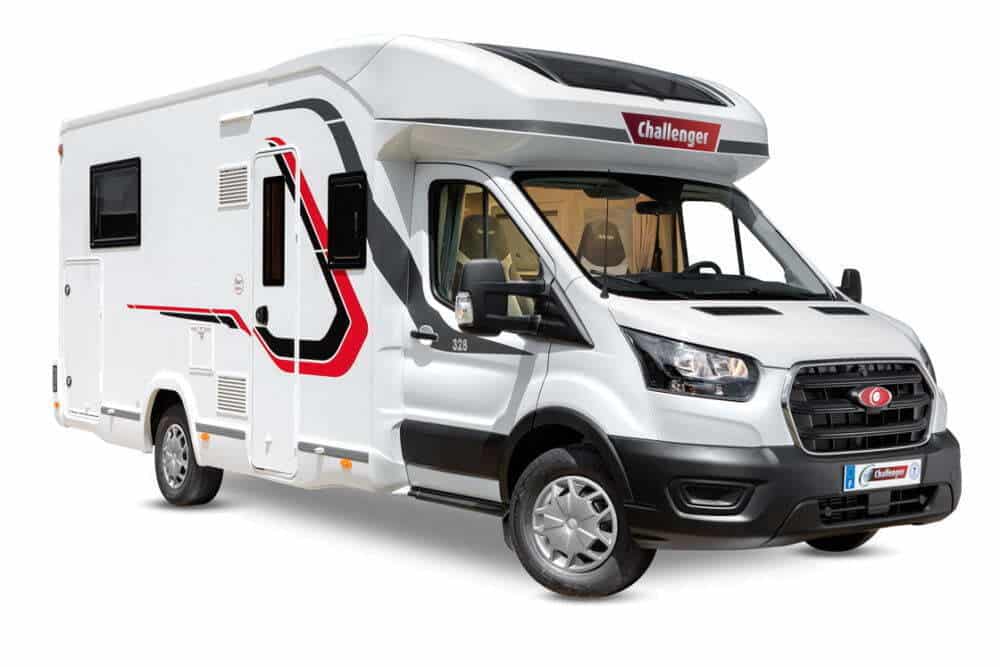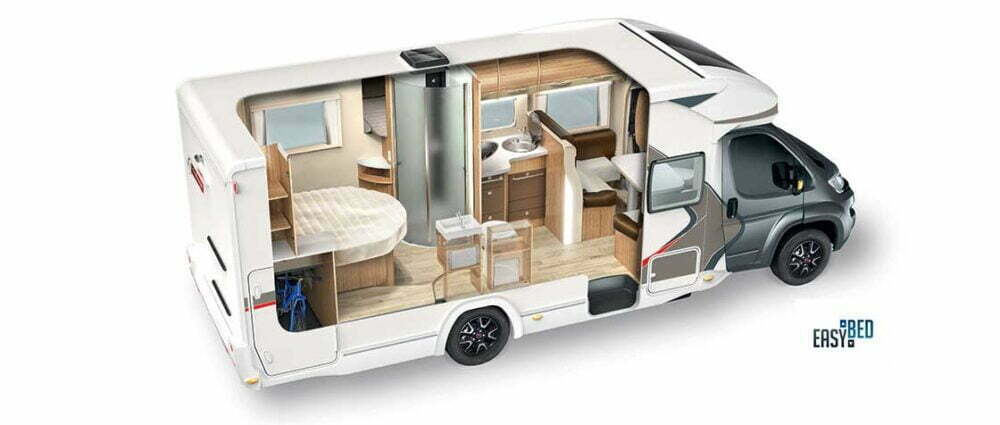 Profiled motorhome (more aerodynamic)
Above all, it is versatile. The profiled motorhome allows you to choose different height and length distributions and dimensions. Therefore, it adapts perfectly to the number of people traveling: from a couple to a maximum of five or six people.
Its design is more aerodynamic than capuchin motorhomes, it has more stability and it makes less fuel consumption. Another advantage: it is easy to drive.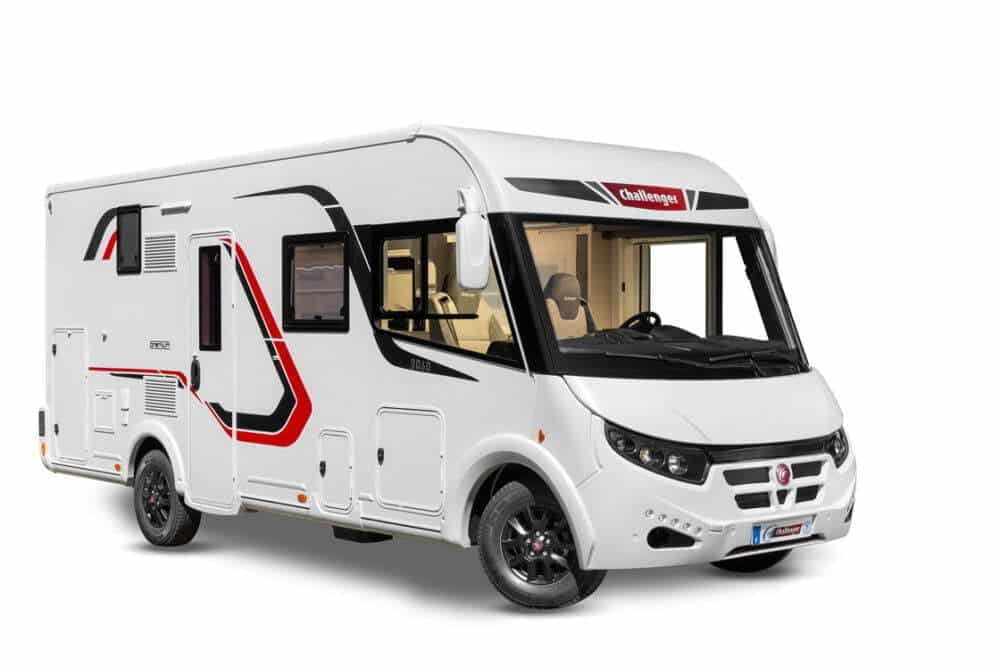 Its main characteristic is that the space is unique, that is, the house is not separated from the driving area. They give a feeling of comfort.
As the beds are at the ends (rear and cabin), the central part of the living room can always be used and is not bypassed as in other types of motorhomes. The maximum number of people that can sleep is four adults and one child.
They are vehicles that can measure up to 8,80 meters in length, so it is not possible to drive them with the B driving license. Fuel consumption is between the nasturtiums and the profiled ones.
The trip you will make during your motorhome or camper car rental
Pay special attention to what type of trips you will make with your motorhome. If they are going to be short breaks of a few days or long trips or even if you are going to live in it.
It will not be the same to make and unmake the bed only on weekends, as every day.
Also analyze if you are going to use your motorhome to camp or hike. If what you like camping, Establish yourself in a place enabled for it (only areas or campsites) it will not be so uncomfortable for you to move elements or assemble and disassemble beds, but if yours is to move by doing route din one place for another, the assembly and disassembly of beds and elements will be harder and heavier
Another important factor is if you are going to skiing, in the snow or on winter routes. Here your needs will be for greater mobility and space inside the vehicle since you will spend many hours inside.
Lastly, think about whether you are going to take long trips outside of Spain. This will give you clues as to whether you need gas or oil heating. The gas is LPG but you will not find it outside of Spain.
If you don't have time to organize your next motorhome trip in Spain or Europe and you want someone to organize it for you with the utmost professionalism, you need this service A totally exclusive and personalized service to help you and get you the best motorhome rental and trip.
Motorhome or camper rental
+
Organization of a motorhome trip
PRICE: Depending on the days of the organized motorhome trip to be assembled, but we guarantee the best price on the market.
2 Better to rent cheap or expensive motorhome? Differentiate the prices of the basics and extras
How much does it cost to rent a motorhome. Campervan rental prices:
The price of the motorhome rental depends on several factors, but mainly on the model, the season and the number of rental days.
The truth is that finding the price you are looking for will take a while. Compare between different companies to find out what works best for your budget.
On the other hand, remember to calculate the distance you want to travel to save you surprises in fuel consumption.
And the numbers ?: there are different rental modalities that range between € 50 and € 180 on average per day.
You can rent your motorhome in Spain although if you are going to make a route through another country it is better to rent there and go by plane or car. This second formula will reduce the costs of the journey there and will save you time because you will arrive earlier.
Motorhome rental price with extras to take into account
When you rent a motorhome, you must pay for days and you have a maximum of kilometers. If not, the cost per kilometer is increased.
On the other hand, find out if they put a limit on the countries through which you can circulate or you will have to pay more. And the Pets? Some rental motorhomes allow dogs and others do not, but at a cost.
Other issues to which you should pay interest: you must pay a deposit and you have to return the motorhome clean, empty of black and gray waters and with full gasoline or they charge you separately, normally the maximum time to return the vehicle is 20:00 and to collect after 9:00. In many cases, the motorhome is fully insured with excess.
Discover other conditions that are usually required: the driver must be over 25 years old and have a B card valid for 2 years, the user is liable for any sanction or fine and driving by persons other than those detailed in the contract is prohibited.
The vehicle will be returned on the day indicated at the time agreed with the company.
If the return is delayed for more than 4 hours, there will be a penalty. In case of loss of vehicle keys or documentation, there is also a penalty.
3 Do I rent a motorhome to a company versus rent a motorhome to an individual? Compare prices and services online

If you wonder how to rent a motorhome with the optimal cost and services. There is only one key: Take your time and do not be infatuated with flashy offers or the first one you see.
If you know people who have a motorhome, ask for their opinion; Take a look at the YouTube channel of experienced motorhomes to extract information for yourself and look for opinions in specialized forums in the sector. Visit motorhome rental companies and above all look at the internet.
Motorhome rental portals that really help you
If you decide to go to portals to rent motorhomes you must first know one thing.
You have Two options to rent a caravan, rent a motorhome or rent a campervan or camper car:
Private businesses
Rent between individuals type airB & B but in motorhomes. Of the latter we recommend the following:
Yescapa, rent between particulare, a more economical and flexible option
It is a social and collaborative economy platform born in France with the participation of the founders of BlaBlaCar. It has more than 5.000 motorhomes throughout Europe and the world, also with a very wide variety of models (Camper, nasturtium, integral, profiled, 6-seater motorhome, motorhome for two, 7-seater motorhome, California volskwagen rental, etc.).
You can find the ideal caravan, motorhome or camper by adjusting the filters that interest you the most, especially the date and collection site. When you find it, you will have to send a rental request and, if the owner accepts it, you will have to pay through the web. The day you receive the vehicle, you must show the driver's license to the owner, sign the rental contract and specify the return time.
Being with individuals, the collection and return is always more flexible. In addition, Yescapa manages the insurance of the multi-conductor vehicle so you do not worry about it.
You can find cheap motorhome rental or camper van rental or camper rental, in the following link:
MEGA NINJA + TIP: rent a Yescapa motorhome to a private individual in France or Germany.The motorhome rental is cheaper than in Spain because there is a greater offer.
4 Check forums to get opinions from rental companies before renting a professional motorhome
Once you have chosen a specific model of rental motorhome because its characteristics match your style of travel, consult internet forums to learn more. The forum par excellence is AC Pasión.
In this way, you will know opinions for and against and, surely, you will realize some aspects that you have overlooked. You will also know of problems that you may encounter with that company when returning the deposit, a point with more conflicts.
Trust the people who think. If the river makes a noise its because water is running!.
You are lazy?
We look for the best rental and route to do us
5 Check the age and kilometers of the motorhome to rent
The caravans, motorhomes and campers do not usually have many kilometers if we compare them with a tourism but when we talk about the rental ones it may be that they do.
In our opinion, it is advisable to rent one Motorhomes that do not exceed 100.000 km, which is when we can find mechanical problems that can spoil our holidays. .
6 Before renting a motorhome: Check bodywork and mechanics
It is difficult to check the mechanics and bodywork of a rental motorhome but at the same time important so that your vacation does not spoil you.
Ask when was its last revision, check that the batteries are fully charged and that the charge does not drop in a moment.
It is also advisable to make a visual check of the sheet, to make sure that the motorhome has not suffered any accident that could have altered the structure.
Something important about the tires: Do not accept any motorhome that, even if it appears to have new tires, they are older than 4 years. This point can be seen on the side of the tire, where you have to indicate the month and year of manufacture.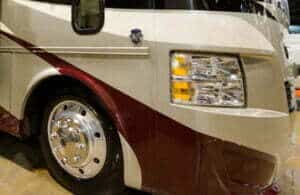 7 Before renting a motorhome: Study the tightness, bottom and roof
When examining the motorhome to be rented before leaving, firstly check the condition of the bodywork. A control that will affect both scratches or small bumps as well as the possible water infiltration. Important so that later they do not deny you the bail without being fair.
Pay attention to the slightest marks on the walls, both inside and outside, and lumps that you see on the outside or on the ceiling (it may be that it is swollen by water). Examine bottoms and ceilings that have no minimum bumps, especially on the rear bumpers at the bottom, where the previous rental has been able to hit and not see before.
8 Before renting a motorhome: Check interiors: touch and see!
We continue with the guide of tips to rent a motorhome without later problems and returning your deposit.
Inside the motorhome, touch and see everything.
Another clue: there should be no mold on cushions and mattresses, that may be moisture and water leaks.
More aspects to consider: the state of doors, windows, hatches and furniture, that everything closes perfectly.
9 Check the operation of the gas, heating, refrigerator, stove, water and electricity
Ask for it to come on the fridge a few hours before your rental motorhome is delivered so it has time to reach operating temperature and see what works.


Before leaving, let them show you the entire gas system and turn it on, checking that it works. Here check that you bring the two full gas cylinders, lest you run out of heat or fridge halfway through the holidays.
Check the operation of the water pump by opening all the taps, in this way you will also check the arrival of hot water. Do the same with the toilet, check the operation of the flush pump and the operation of the guillotine of the collection box.
Turn on all the lights and check they work.
Check that the refrigerator has cooled down sufficiently (4/5 °), turn it off and on again to check the correct operation of the ignition mechanism.
Make sure the heater and boiler burners light properly.
About heating- Check that the heating system turns on regularly without repeated attempts. The heater should come on on the first or second try. It also tests the operation of the ventilation system and the degree of smoke that makes the outer tube of the heating if it is diesel.
If the photovoltaic panel is present, the verification of operation should be done on a sunny day, but it is also good to make sure that it works so you do not run out of electricity on your vacation.
In summary, take note of the best tips for renting a motorhome, so that your vacation is not spoiled.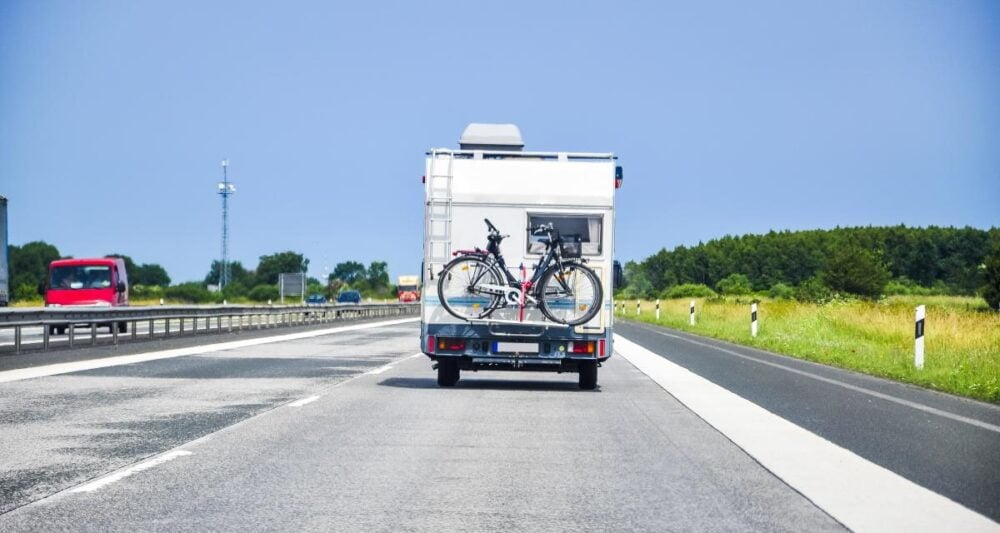 10 Finally, check the legal documentation of your motorhome rental
Before renting a motorhome, check that all the vehicle's papers are in order:
La ITV must always be passed, do not forget.
The extras you carry must be legalized in your technical file, check it well. For example, the pneumatic suspension has had to pass the homologation and corresponding legalization ITV.
The insurance of the multi-owner vehicle that is in force.
You are lazy?
We look for the best rental and route in motorhome or camper us
What do you think of our guide of 10 basic tips to rent a useful motorhome?
Access the articles and content of our blog.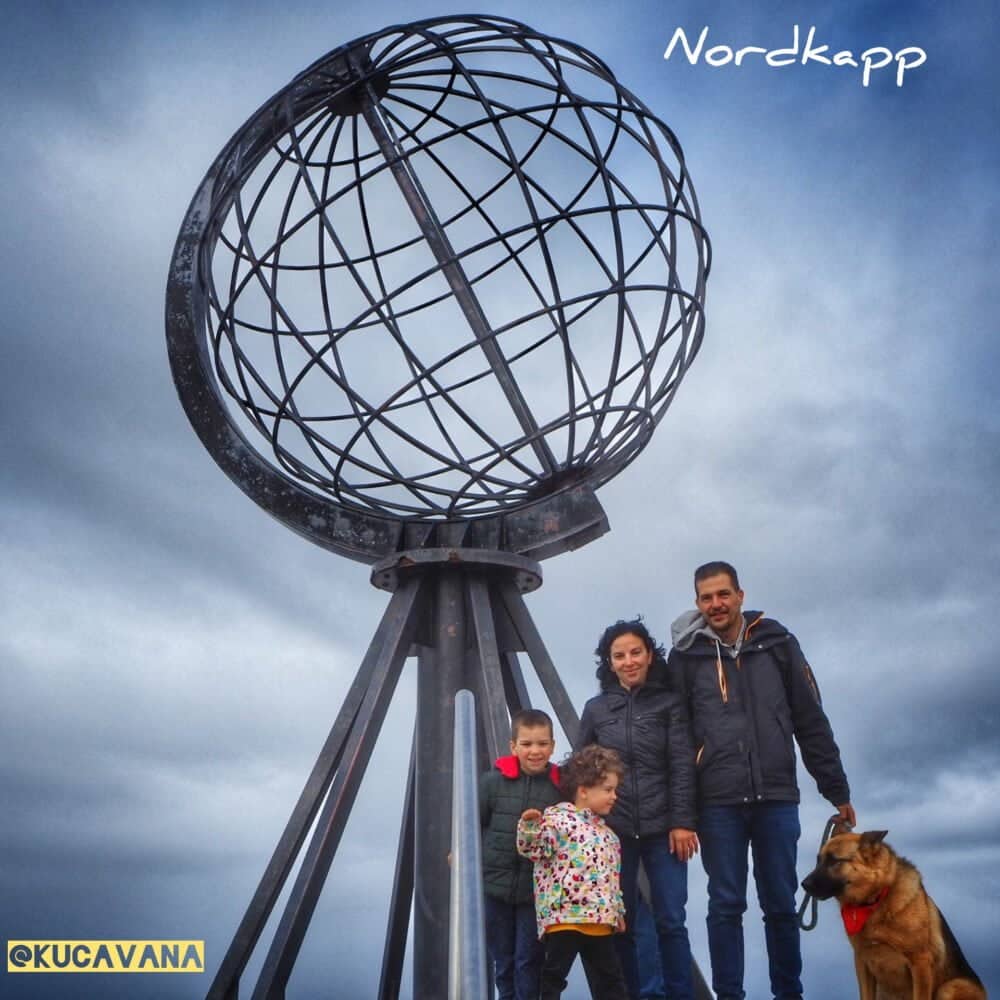 Receive every Friday, free of charge, in your email all the news of our blog with our digital magazine.